Solwara Apartments
Apartment, flat, condo, bungalow, townhouse, duplex, bedsitter, serviced apartment, terrace, compound, gated community - there are many terms and classifications for property types worldwide. Many times you hear people describing their home using one of those phrases. The term a person uses to describe a particular property varies, most times this depends on where they are originally from. While this can be made clear during a conversation the same cannot be said if one is searching for a particular type of property or listing their property online.
We will try to make this less confusing for you that is searching for a property in Papua New Guinea (PNG). Hausples.com.pg offers over 3,000 listings that you can filter and search; for a particular property type, in a particular location and with a particular budget.
On Hausples, we have categorized real estate into two main types: Residential and Commercial.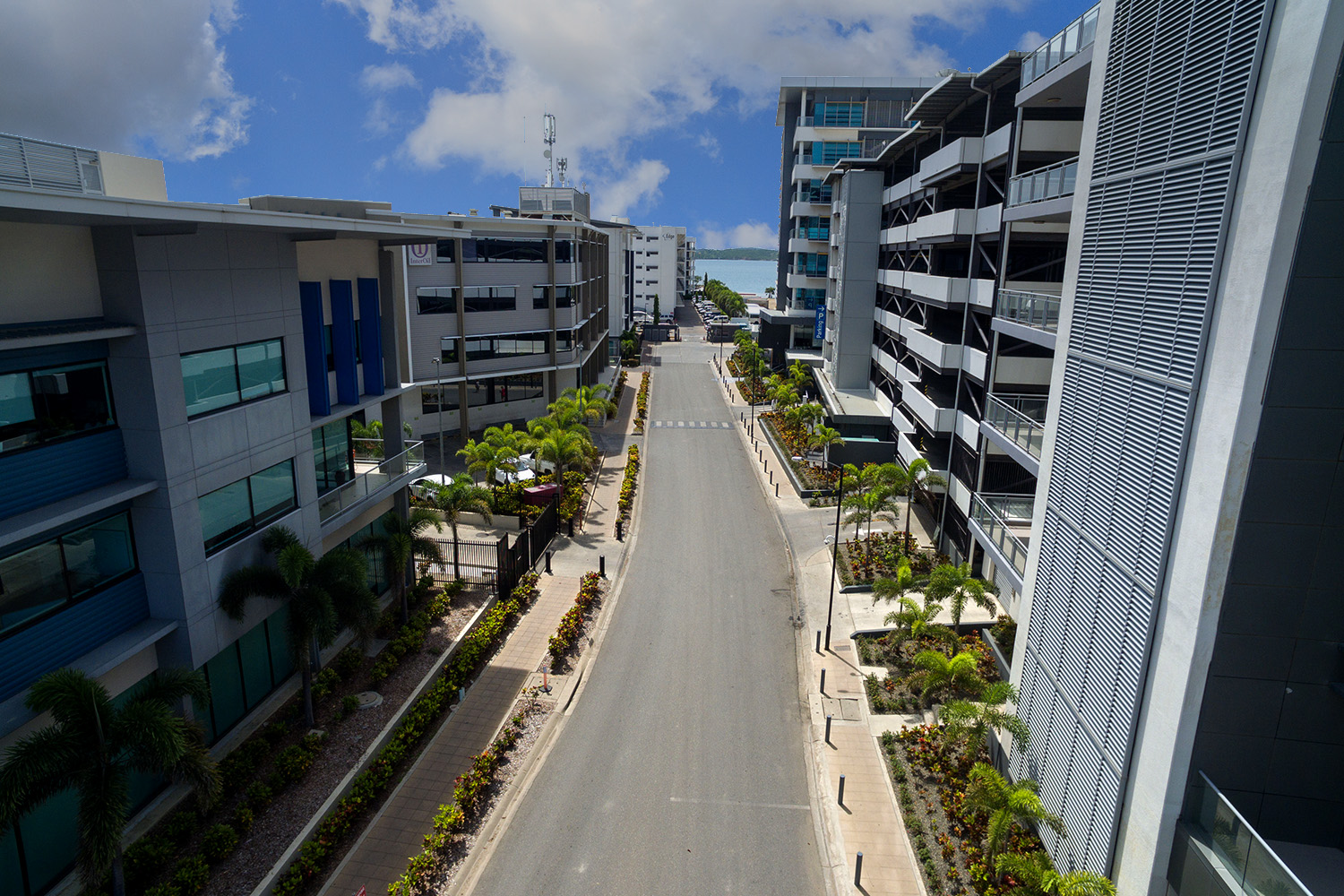 Industrial and land for commercial purposes are included in the commercial property types along with offices, retail, warehouses and hotel or tourism. In PNG most commercial properties come with back electricity, water and security. You can have a look at the 1200+ commercial properties we have available by clicking Here.
Residential Property Types
We have 7 residential types of property that we will explain in greater detail. Residential property types seem to raise more questions especially for expatriates looking for investment or short and long term stay options. Most property whether residential or commercial offer security services with back up water and electricity.
1. Bedsit or room
A bedsit or a room is self explanatory. It is a room that can either be self contained or have shared bathroom and kitchen facilities. In PNG most bedsitters or rooms are available either as part of a house or as part of a building. If the room is available in a building the landlord most likely will restrict to either female only or male only occupants with high security provided if it's a female only building. Previously most single rooms or bedsitters were made for the low end market but recently more single room type accomodation for the high end market have been created, these offer attractive, fully furnished with all gadgets that a modern home would desire (aircon, dishwasher, flatscreen, microwave, dryer, washing machine etc), secure rooms for expatriates who are on short term contracts here in PNG. Rental prices of rooms/bedsitters range from K190 (AUD$)to K16,500 ( (AUD$5,661.15). You can click Here to see the rooms available in PNG.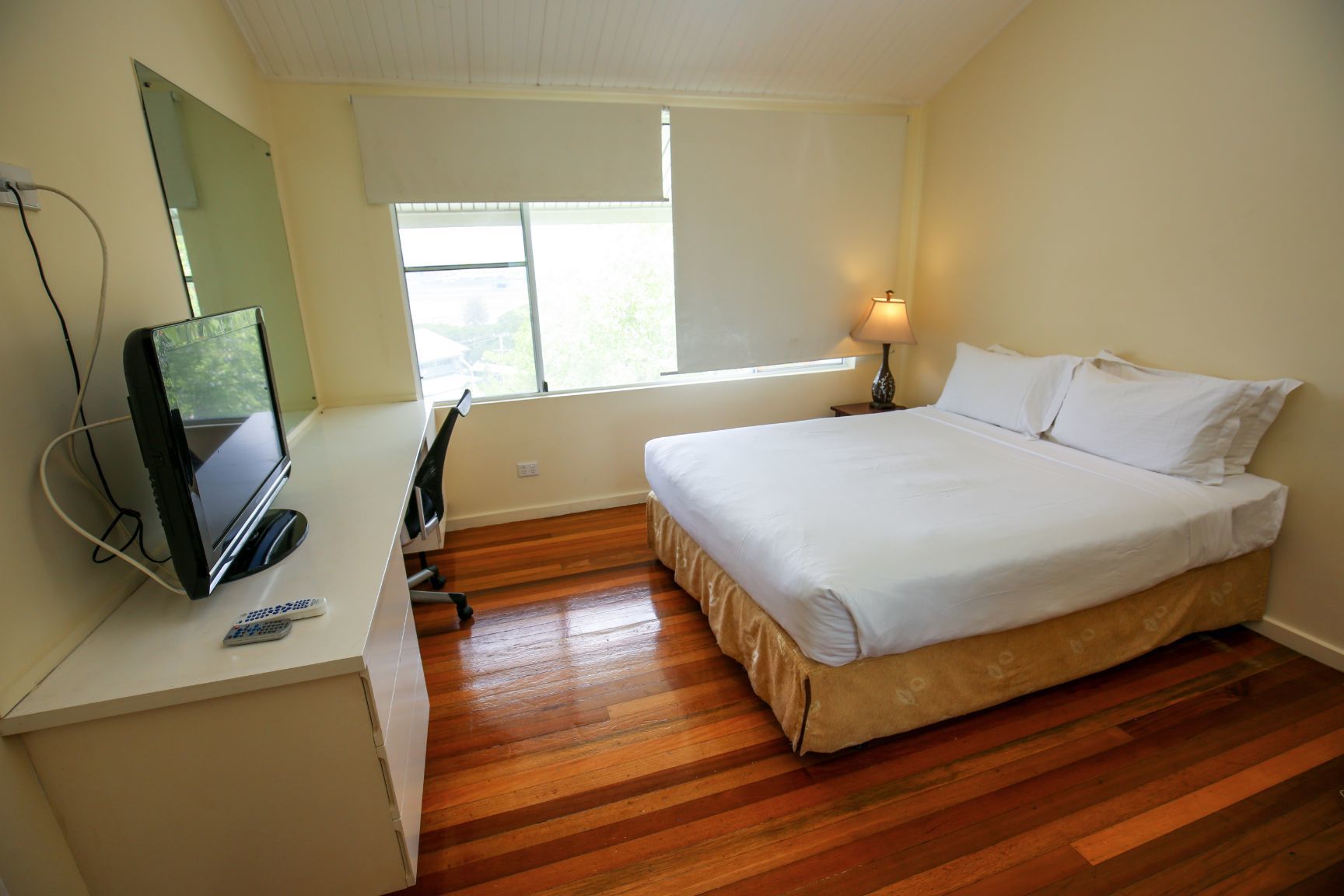 2. Apartment
The Americans call them 'apartments', the British call them 'flats' and Australians call them 'units'. A subdivision of a bigger building, something that is self contained and has its own bathroom, kitchen and two or more rooms and all on one floor, is what we classify as an apartment here in PNG. Apartments are the most popular property type for expatriate rental in PNG because of the convenience and security they provide. Prices depend on location and rental prices range from K550 (AUD$188.71) to K10,000 (AUD$3431.00) per week. Most apartments in PNG come with security and backup water and electricity. Click Here to see the range of apartments available in PNG.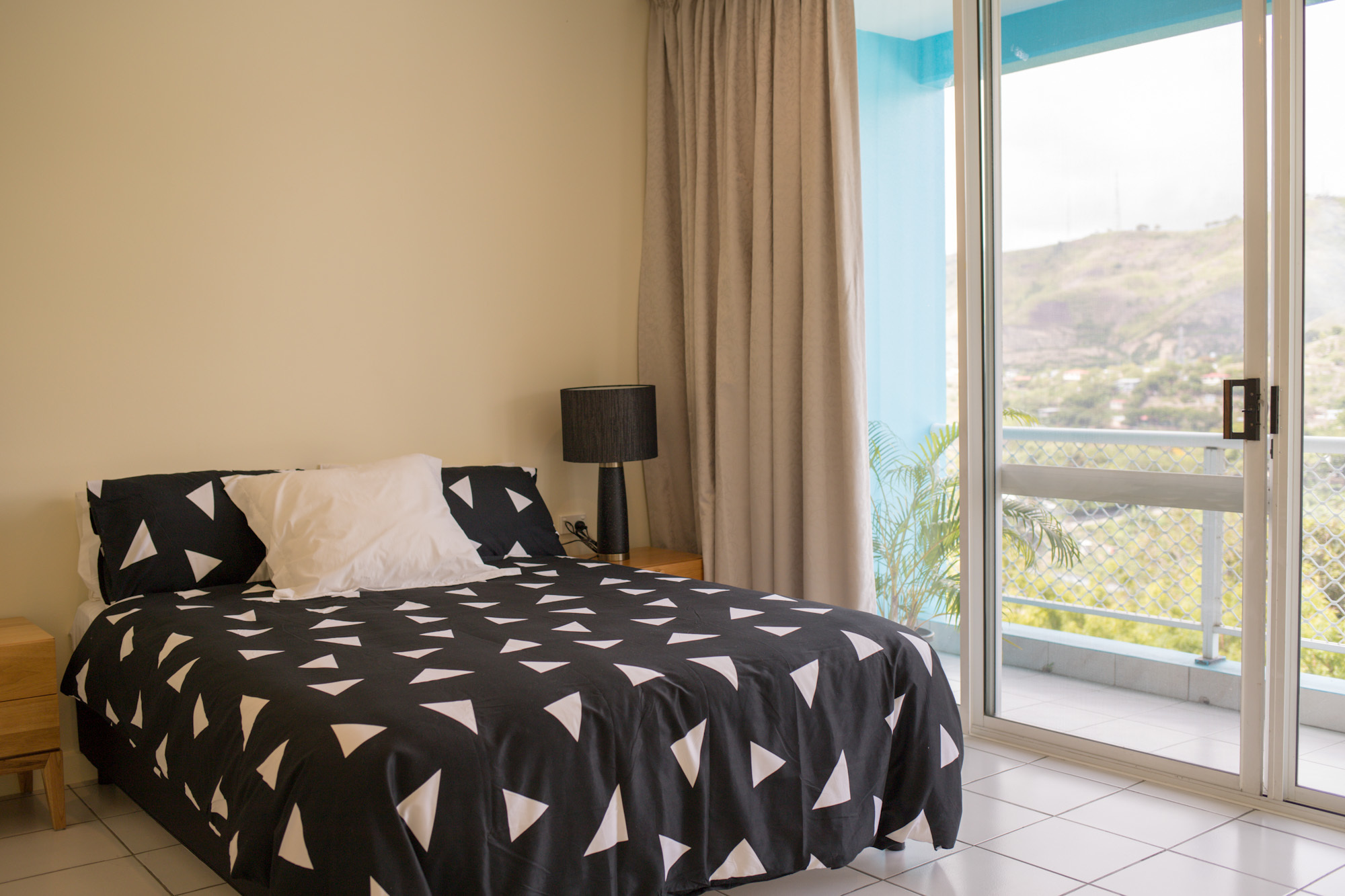 Inside an apartment at Downtown Port Moresby | Source: Hausples
3. Serviced apartment
Now 'serviced apartment' are apartments that cater for the higher end market and usually have one or all of the following services offered as well: fully furnished, all white, brown goods provided, security alarms, access to maintenance services (electrician, plumber, etc), access to a pool, gym and/or other recreational facilities, airport shuttles, access to wifi. Rental prices of serviced apartments range from K1,600 (AUD$548.96) to  K15,000 (AUD$5,146.50) per week. There are many serviced apartments on offer in various locations, to see the range of serviced apartments available on Hausples.com.pg you can click Here.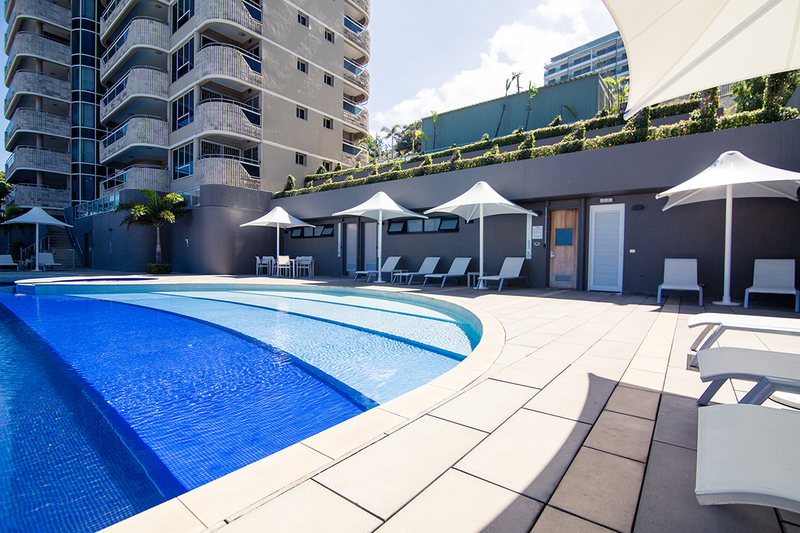 Windward East Apartments | Source: Hausples
4. Townhouse
A townhouse is one property type that causes some confusion. What Americans, Australians and Papua New Guineans call a townhouse is what the British call a terrace. Townhouses are usually houses with more one floor,  that offer the privacy of their own front and back yard, are built next to each other and may share common facilities like a pool and recreational facilities. Townhouses in PNG also offer security, backup water and power and may also offer services as with serviced apartments. Rental prices range from K1,300 (AUD$446.03) to K10,000 per week (AUD$3431.00), to see the range available you can click Here.
Townhouse at Gordons Port Moresby | Source: Hausples
5. Duplex
So what is the difference between a townhouse and a duplex you may ask? A duplex has commonly only two units attached to each other, that offer the privacy of a front and back yard, some may offer shared facilities like a pool. In PNG duplexes also offer security and may offer back up water and power. Rental prices range from k600 (AUD$205.86) to K6000 (AUD$2058.60) Click Here to see what duplexes are available on Hausples.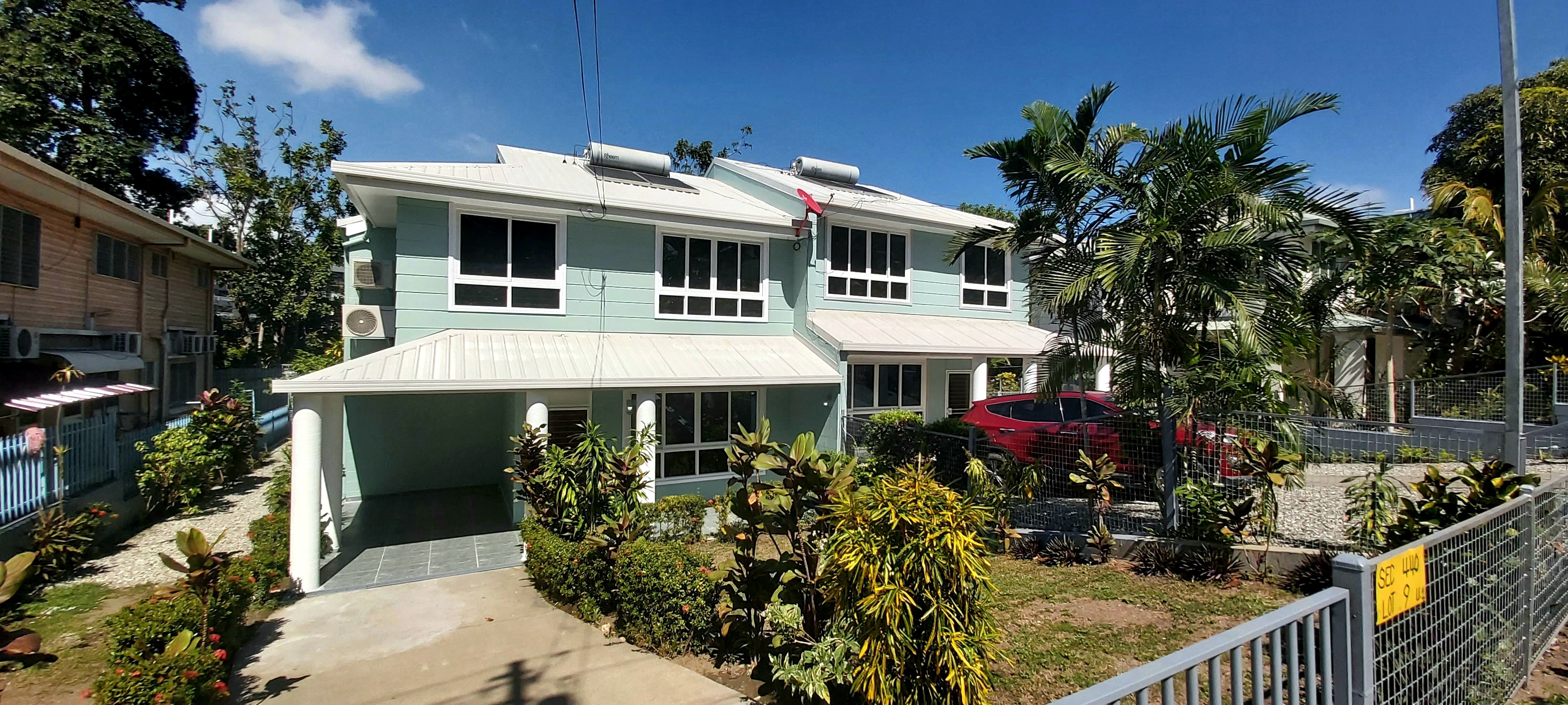 Duplex at Port Moresby | Source: Hausples
6. House
There are many house types in PNG but the most common houses are built on high stilts with a large verandah, are fenced and commonly have three bedrooms including one with an ensuite bathroom, two parking spaces, car parking space for two vehicles is usually under the house. A typical PNG style house is shown below. You can click Here to see the houses available for rent, with prices range from K650 (AUD$223) to K6,500 (AUD$2,230.15) per week.
Land
We have mentioned land in both residential and commercial categories however to rent or purchase land there are various steps that one must to take diligently in order to mitigate legal and in extreme cases security issues. Land is an extremely sensitive topic to Papua New Guineans and there are currently several court cases that could have been avoided if advice had been given correctly. You can click Here to read an article explaining Land Titles in PNG. You can also  get information from various agencies and we have a range of agencies available which you can click Here to get contact details to discuss land purchase or rental. Prices vary greatly and you can be looking at prices as low as K1 for 1M² to K100 per 1M² .  If you are looking to purchase land in PNG you can click Here. 
If you would like to receive updates on residential or commercial property types available in PNG, or if you would like to find out other real estate relevant information including land purchasing and land titles information you can Subscribe to our newsletter or email [email protected]