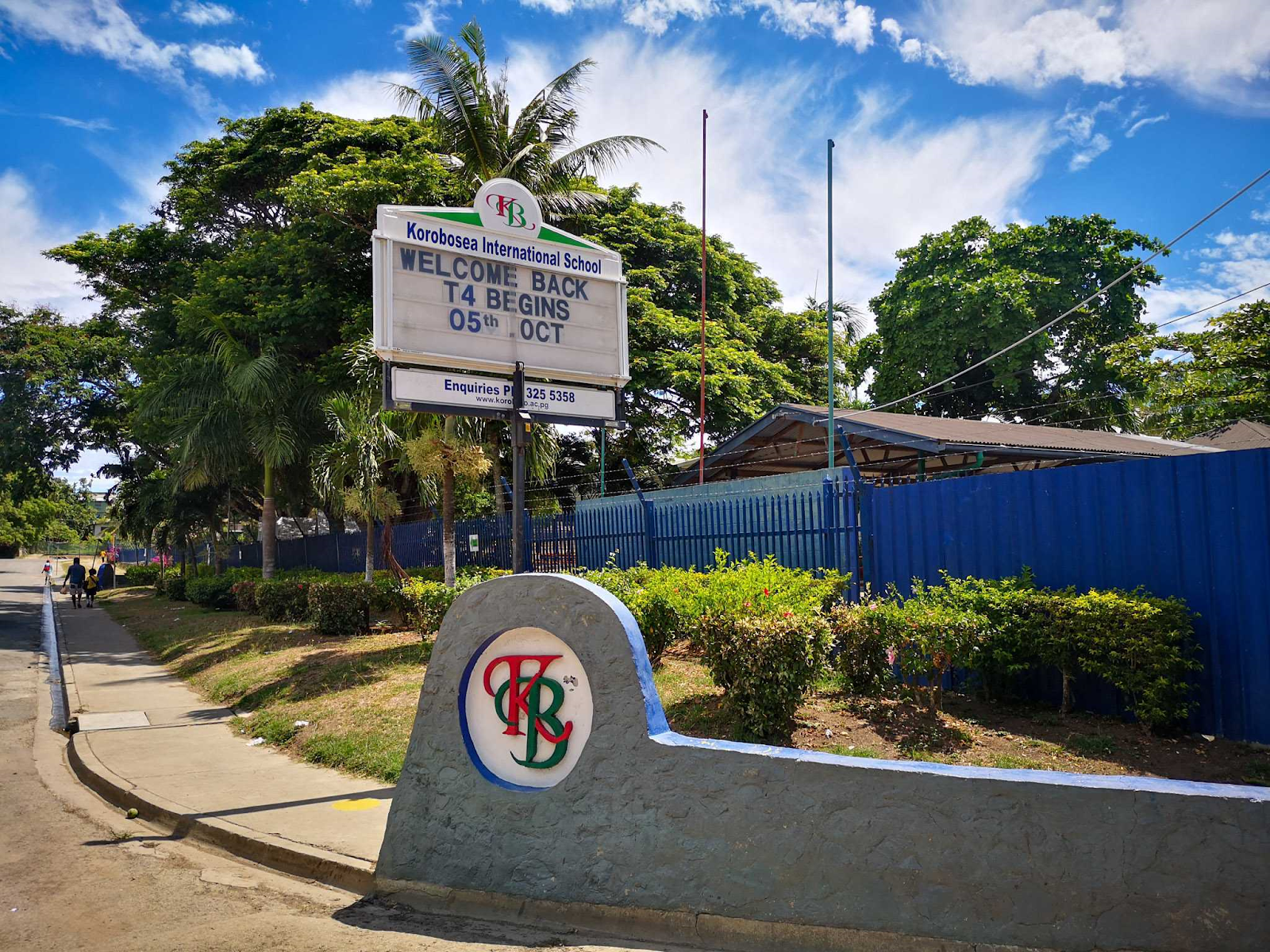 One of the first things that, especially, expatriate parents would like to know when moving to a new country is the type of schools available. For this reason alone, Hausples has taken the initiative to provide this information in the best light possible, as a guide.
Let's begin...
PNG's Education System
Papua New Guinea's education system commands a funny history, in terms of being highly regionalized, owing to its current development in different missionary systems. 
Surprisingly, however, school attendance and the rate of literacy is at an all time low, even when compared to other Oceania countries.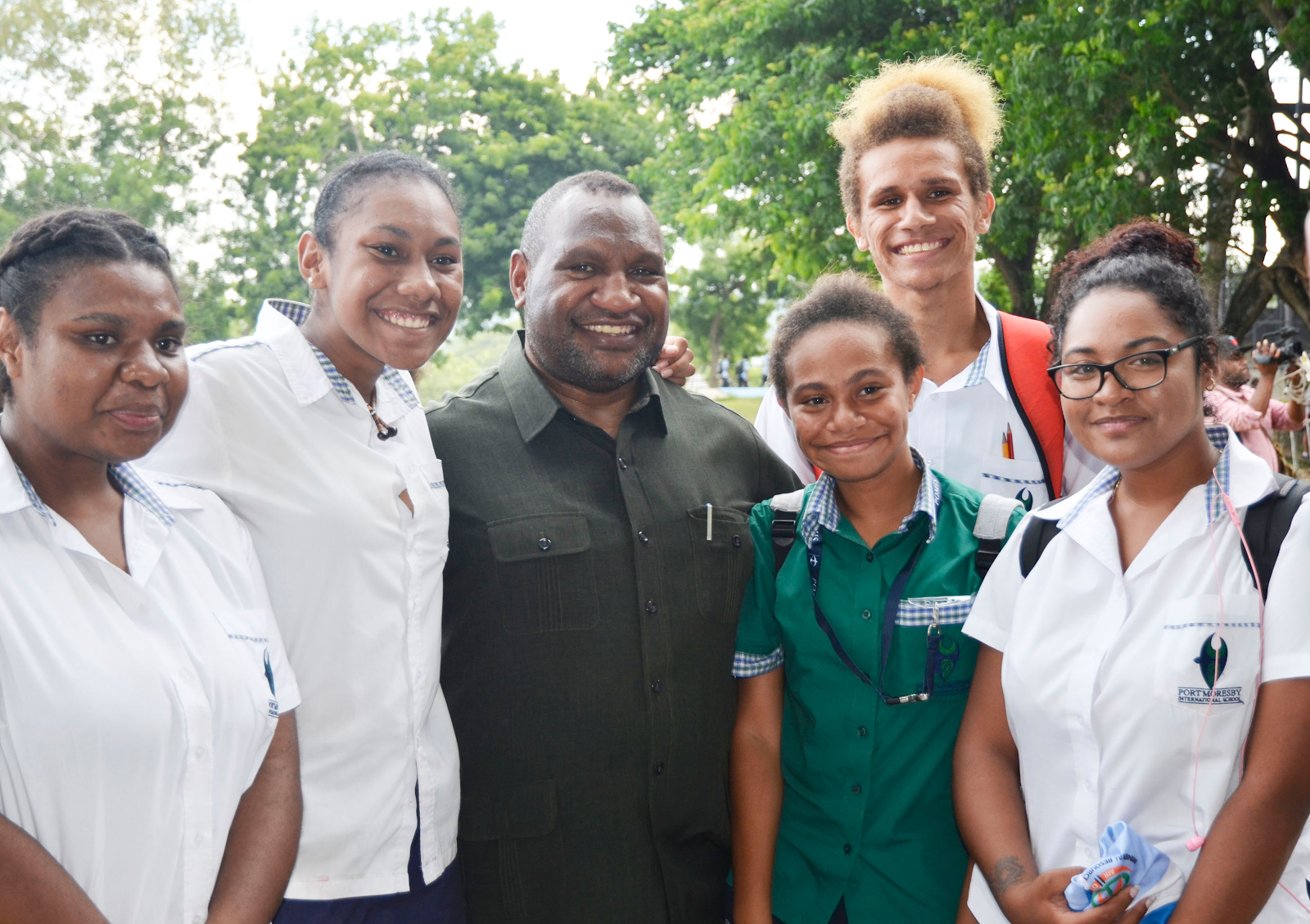 About two-thirds of all school-aged children attend school, of which a slightly smaller number of this figure represents girls. Under the new Marape-Basil led government, the free education policy has been replaced with a new one that will see parents paying for school fees from Grade 1 up to Grade 10. From Grade 11 onwards, the responsibility becomes that of the provincial governments. Even a student loan option is in place for pupils who make it into universities.
The education system comes in three levels: primary, secondary and tertiary. Primary education begins with instructions for Grades 1 to 8. Students who pass the Grade 8 exams make it to the Secondary level, and further on to Higher Education, if they pass the Grade 12 exams.
Worthy of note, the Secondary level has two parts: a lower secondary that caters to grades 9 and 10 students, while the upper secondary comprises years 11 to 12. Students who pass the year 12 exams are eligible for Higher Education in tertiary institutions.
The academic year, as always, begins in January and ends in December.
International Schools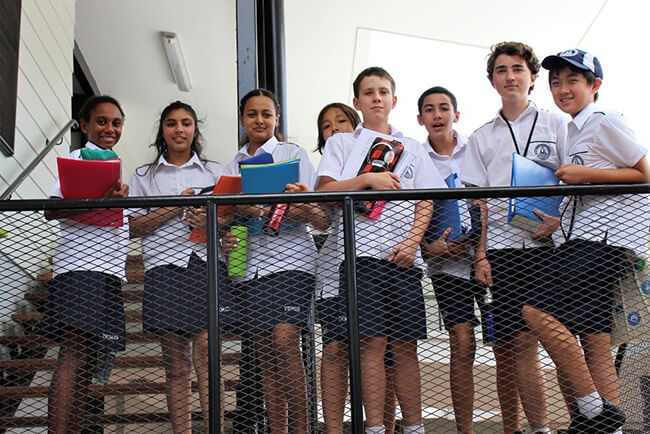 PNG's international schools sadly do not occupy a big portion of education in PNG, but are among some of the best schools the country has to offer
In terms of educational standards, international schools here reflect those around the globe, which effects an easy and simple transition between schools, even if an expatriate child is in the process of transferring to Papua New Guinea from abroad.
International schools in PNG have a student body and a curriculum model that mirrors those in America, United Kingdom and even Australia and France.
The Primary school portion of international schools do offer instructions in a variety of languages, apart from English being the dominant vernacular. World approved accreditation such as the international baccalaureate are compatible in these schools.
The admission or enrollment systems in these schools vary from one institution to another, and space can be a problem most of the time. The governing policies will always favor those pupils who are based in-country.
Due to the quality facilities, first-rate education standards, and extracurricular activities provided by these schools, tuition fees are usually expensive.
All in all, keep in mind that although you may come across some local students, these schools are geared towards an international student body.
Location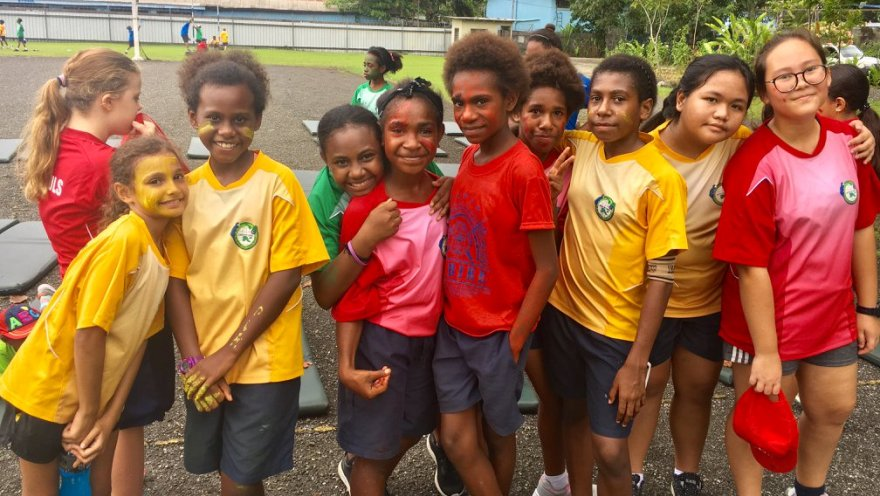 There are few international schools distributed rigorously around PNG, such as the Lae International School in Morobe Province, or Ukarumpa International School in Goroka, Eastern Highlands Province. But they are usually just one or two. 
Most of the international schools, however, are located in Port Moresby. The city's strategic location and multi-cultural energy that coexist are the pull-factor for expatriates; hence, the statement.
Needless to say, the important thing to remember - whilst learning more about international schools in PNG, - is that location should be high on your priority list. You want easy accessibility, which is a luxury you can't afford to ignore, for your children, plus you want to be able to attend school gatherings with ease, when you're required to. Rather than wrestling with your thoughts of whether or not it's a good idea to attend, since you have to navigate a road that's straight out of a horror movie.
Accreditation & Membership
The International Education Agency (IEA) is currently the largest independent education provider in PNG.
IEA has been around long before PNG got its independence, managing schools operated by the Australian and United Nations administrations.
The independent Education Agency supervised twenty-four independent schools, back then, ranging from pre-schools through twelve graders, with no ties to any religious institution.
Today, IEA  operates 18 schools and TAFE (Vocational Education) colleges around PNG. Most importantly, the education agency is a not-for-profit business, and is owned by the schools it operates.
Accreditation and memberships:
Council of International Schools
Middle States Association of Colleges and Schools
New England Association of Schools and Colleges
Western Association of Schools and Colleges
Tuition Fees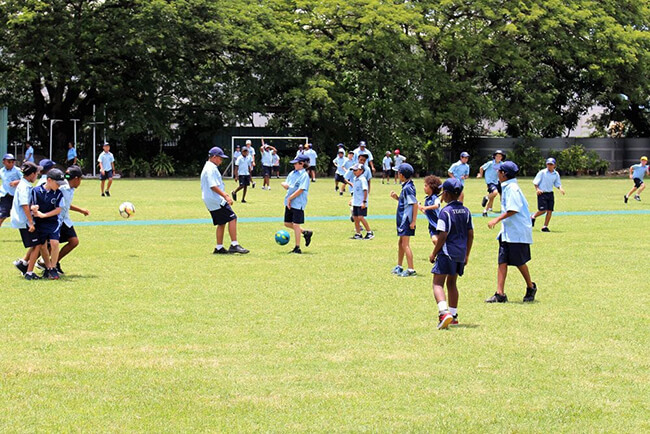 The tuition fees for international schools in and around Papua New Guinea ranges from around K2,245 to more than K50,000 per annum. (see full list below)
List of International Schools In PNG
Corner of Bava Street, Boroko Drive, Port Moresby
Private international school
Cambridge | Australian Capital Territory | International Baccalaureate Diploma Program
K17,760 to K79,800 per year
POMISis a private international school for students from year 7 through 12. They offer the Cambridge curriculum, the Australian Capital Territory curriculum and International Baccalaureate Diploma programme in grade 11 and 12. Students may earn the Papua New Guinea High School (Year 10) and Higher School (Year 12) Certificates. There are many extracurriculars and athletic clubs.
Section 21 Allotment 45 Vaivai AvenueBoroko, Port Moresby
International school
Papua New Guinea | NSW, Australia
K 8,349 per 19,325 per year
This school, also known as Joeys, is an international school from preschool through year 12. The school is one of the oldest in Papua New Guinea and is located next to St Joseph's Parish Church in the suburb of Boroko. Students may take the PNG School Certificate, NSW School Certificate, PNG Higher School Certificate, and NSW Higher School Certificate. Students from Preschool to Year 12 participate in the Religious Education program. The college participates in regular competitions for athletics from track and field to swimming to rugby. Uniforms are required.
Boroko, Port Moresby
International 
IEA or outcomes based
K15,500 per year | Early Bird Discount: K14,260 per year
There are two campuses for this international school: Boroko East Campus (Boro) and the Korobosea Campus (Koro). Classes are from Early Learning to Grade 6. KoroBoro International School is part of the International Education Agency (IEA) of PNG. The school implements the IEA Curriculum which is an outcomes based curriculum and instruction is in English.
Corner of Ungan and Tabar Streets, Kavieng 063, Papua New Guinea
International 
NSW Syllabus
K3,030 to K6,173 per year
Since opening in 1958, OLSH has prided itself on the extensive implementation of an international curriculum, predominantly following the N.S.W syllabus.  Besides the formal education which takes place in the classroom setting, students are presented with ample opportunities for sports, entertainments and other extra-curricular activities.
Ukarumpa, Goroka, Eastern Highlands Province
International 
American | European | Australian
Inquire HERE
UIS is an accredited Pre-Kindergarten to 12th grade with Christ-centred education that develops a Biblical worldview. The campus has eight classrooms and sports facilities. Ukarumpa International School is accredited by WASC.
Goroka, Eastern Highlands Province
Private 
IEA or outcomes based
K8,800 to K16,720
Goroka International School serves the community of Goroka town in the Highlands of Papua New Guinea. The community comprises small businesses, a university, aid services and support services. The main industry is centred on the production, processing and sale of coffee.There are 8 nationalities represented in our student population about 60% of whom are citizens of PNG. The school is organised into three clusters; Early Learning from Early childhood learning to Kindy/Preparatory, Middle years from grade one to six and high school from Grade 7 to Grade 12.
Goroka, 441, Eastern Highlands Province
International 
Inquire at school
AIS PNG is a private international primary school, licensed and accredited to offer the Australian Curriculum. Classes are for students from preschool (age 2) til 8th grade. Every year the school implements the National Assessment Program – Literacy and Numeracy (NAPLAN) tests for students in Years 3, 5, and 7. Uniforms are required and boarding is available.
Final Words
Hausples is more than happy to bring this much information to our readers, as best as we possibly can, with the hope that you'll be satisfied with what you have now in your disposal. 
Moreover, it's our aim not to just be an online listings website, but an avenue where such information can also be found.
We hope you enjoyed this guide. Please don't hesitate to reach out to us if you need any more information besides this guide.