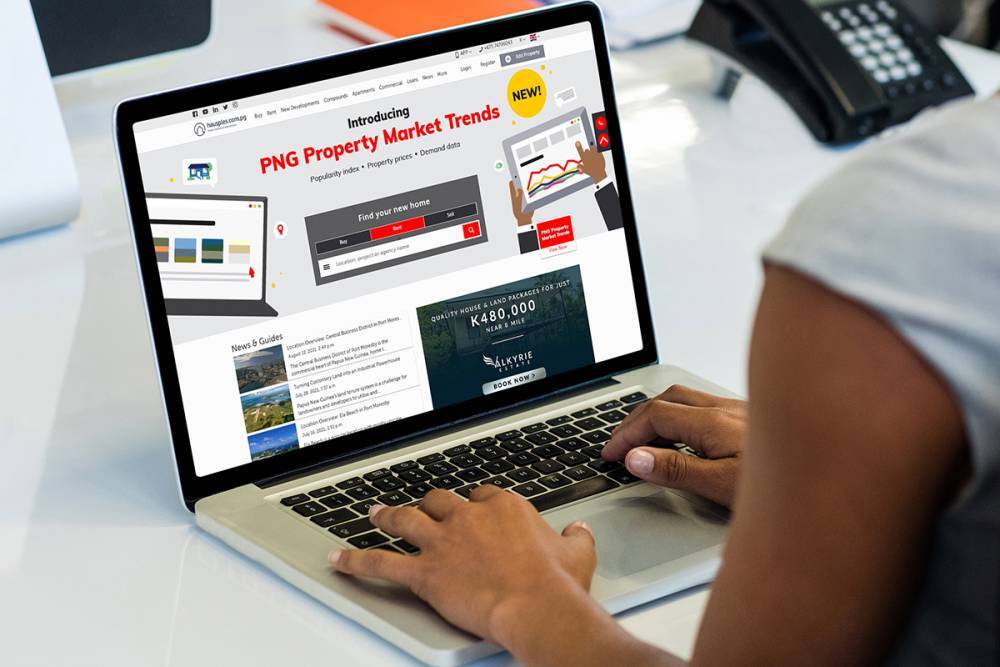 We exist to serve the property seeker
Established in 2013, Hausples.com.pg is the leading real estate platform in Papua New Guinea. From our offices in Port Moresby, we assist property seekers from all over PNG and abroad to find and secure properties for rent and sale. We list all of the property available in PNG by working with the country's leading real estate agents, developers and property owners to collate their available inventory onto one website. This simplifies property search, empowers smart property decisions and makes property transactions enjoyable.
Our ecosystem of services includes our website and apps, our leading CRM provided to top real estate agents in PNG, the annual PNG Home and Car Show in Port Moresby, the annual PNG Real Estate Survey and the PNG Handbook - an ultimate guide for new arrivals to PNG. Thanks to our unique approach, we help thousands of people secure a property each year, with hundreds of thousands of website and app users, 10,000+ attendees at our events, and an active database of over 50,000 property hunters.
For homeowners, real estate agents, property developers and the wider real estate industry, Hausples.com.pg's trusted platform offers a range of products and services to help you access Papua New Guinea's real estate market. Watch Case Studies
Hausples.com.pg is part of Digital Classifieds Group (DCG) an Australia-based company with a portfolio of real estate marketplaces across Southeast Asia and the Pacific.