Let us help you find the perfect property today. Quickly & Easily.
Try our professional concierge service.


Save time, money and energy.
Tell us what you need and let us do the searching for you, free.
Access all properties for sale and rent in PNG via our network, free of charge. Let our team guide you through the entire process.
How it works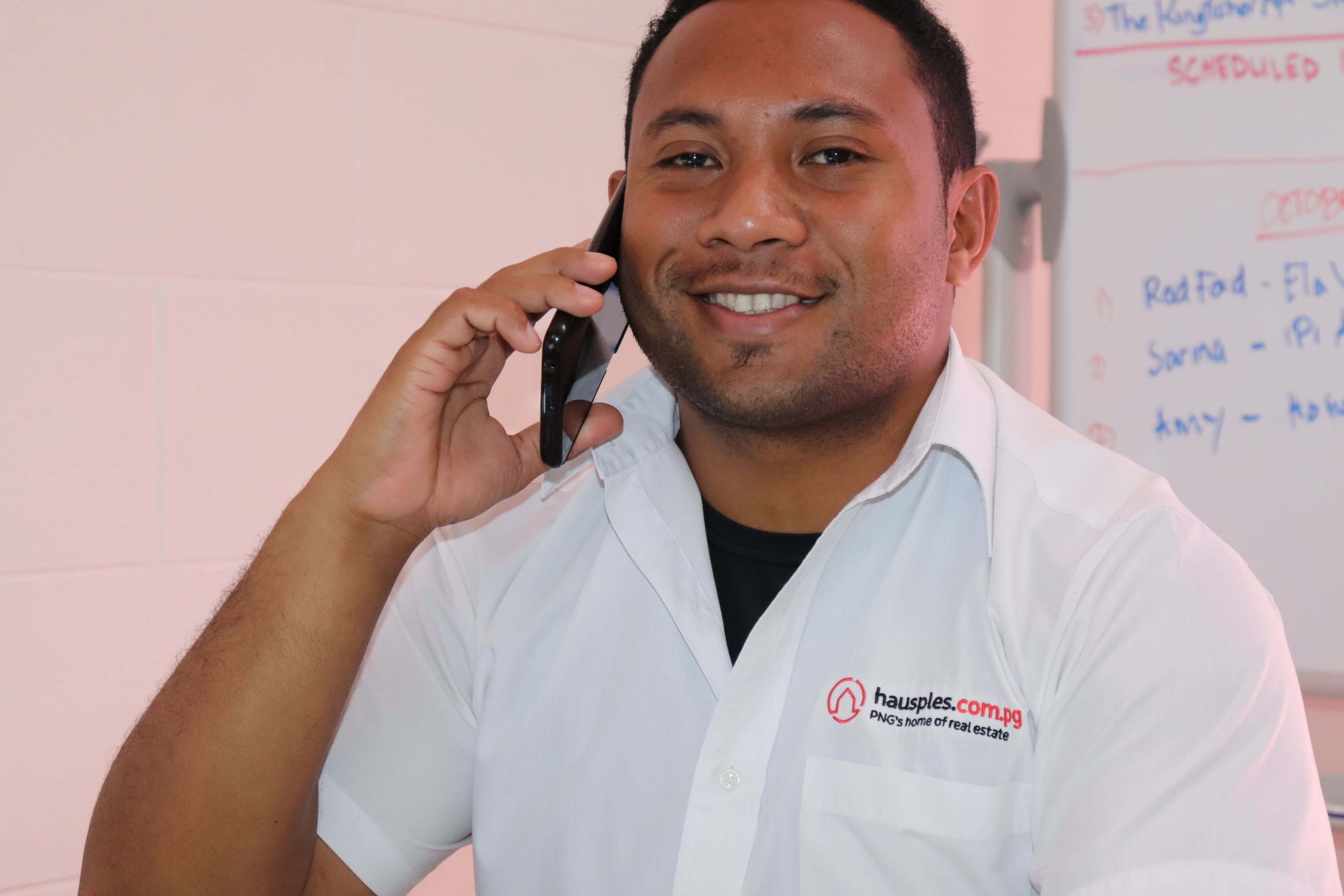 Submit your property requirements
Tell us what you need by filling in the online form. It only takes 2 minutes.
We'll get in touch instantly
Our experienced team will connect to understand the specifics of your requirement.
We'll search and present all suitable options to you
Our team will go on a hunt for you until you find the right property (we'll even inspect them with you!).
Happy & returning customers
We have successfully sourced all kinds of properties for our customers, from 1 bedroom apartments in Downtown to penthouses with ocean views for individuals and corporates.
COO, PNG Air - Simon Pitt
Hausples helped me find the right rental property in Port Moresby. Their employees are helpful, friendly and efficient, and keep in contact throughout the whole process. Hausples listened to my needs and requirements and were able to recommend properties aligned with my budget. Having selected which properties I was interested in, Hausples set up times for me to view properties with the landlords. Having chosen my apartment, Hausples continued to support me through the signing of an agreement with the landlord. I would certainly recommend Hausples to help find the right rental property in Port Moresby.
Managing Director PacWealth Capital LTD, Adam Hill
During my recent search for residential accommodation in Port Moresby, I used Hauples. I found the website very easy to use and the staff were great! The staff helped me organise inspections and advised me on the current market rates to find the best place to live within my budget. I would highly recommend the service provided.
CIO Tisa, Samit Bhatnagar
Hausples.com.pg came across as a very helpful and exhaustive site for rental properties. The properties advertised were all genuine and had detailed information. The process to obtain a property from sending and inquiry via the website to inspecting was very smooth and easy. I was looking for a property with a pool and the Hausples team has helped me from start to finish and I now live in a property with a large pool of desired that matches my criteria. Keep up the good work!
We work with the best apartment buildings and compounds in PNG
From finding the right property to inspecting or from understanding more about Papua New Guinea to visiting specific suburbs, our team will guide you.