Papua New Guinea's land tenure system is a challenge for landowners and developers to utilise and develop land for the benefit of the community. 
Sasiva Industrial Park Limited has found a lasting solution to this problem by converting well placed customary land into a state lease for the purpose of developing a state of the art industrial / business park through a strong working partnership with the traditional landowners. 
Sasiva Industrial Park is a seventy-six hectare development consisting of mixed zoning. The park is strategically located within a stones throw of Motukea International Wharf. With many lots earmarked for warehousing, there are also proposals to construct a supermarket, food and retail outlets, office spaces and a fuel station. 
The park will also include:
Power, water and sewage reticulation
Multi-lane sealed roads
Drainage
Street lighting
Footpaths
Recreational park
Security
Location, Location, Location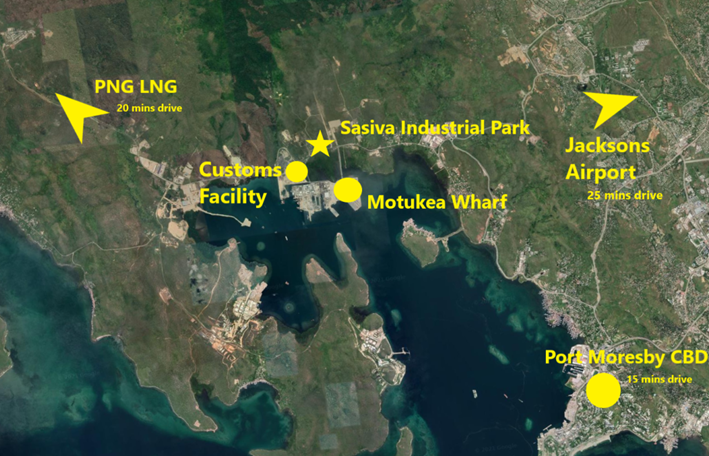 Sasiva Industrial Park is just 100m from Motukea's International Wharf and less than 500m from the customs facility. The Central Business District of Port Moresby is only a 15-minute drive and the park is enroute to the AES Wharf, Puma Refinery, Exxon-Mobil PNG LNG and the proposed Total Papua LNG.  The strategic location of Sasiva Industrial Park is well positioned for future growth and over time will no doubt be a much more centralized location within Port Moresby.



Stage One
In 2021 the developer looks to complete the first stage of the project. This includes the first 1.5km of sealed roads and drainage along with street lighting, water and power reticulation, giving clients access to the first 10 hectares of serviced lots for sale. These lots will range from 5,000 to 20,000 square metres.  Anything outside of these sizes can be accommodated upon request.
Located close to Napa Napa Road, this is logistically an ideal location for warehouses and light industry looking for proximity to the Wharf and proposed Customs facility. 
Special pricing will be given for these prime locations whilst the rest of the park is under construction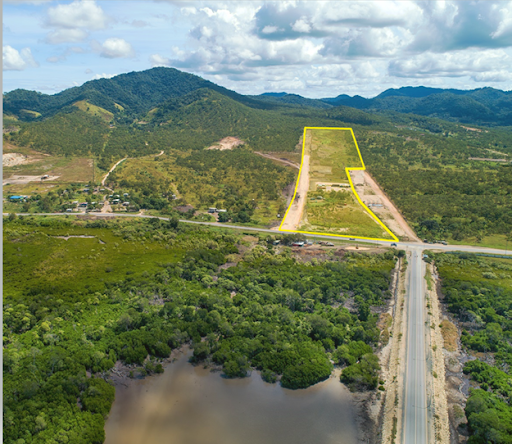 Social Responsibility
Sasiva Industrial Park believes that health, education and adequate housing with power and water connection is important for the people of Papua New Guinea and by partnering with traditional landowners the company has invested heavily over the years to these causes.
The company has set up a department that will continue to invest into the local community; giving landowners access to better education, health facilities and accommodation with clean water supply and improved sanitation, setting the standard for how developers should be partnering with the custodians of the land.
Companies who choose to relocate to Sasiva will have a piece of mind knowing that they will contribute to the wellbeing of the traditional landowners and their future generations to come.