There is a desire when constructing infrastructure in Papua New Guinea to have it be within reasonable costs, together with topnotch materials and output that will last for years. But this has not been the case for the past five years. That's according to outgoing president of the Papua New Guinea Institute of Engineers, Ila Mari.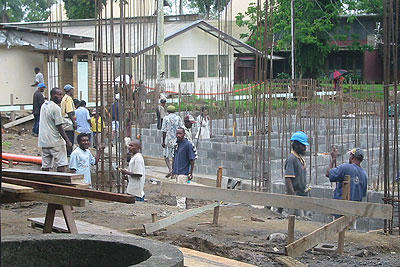 Image from: Monier PNG FB Page and pnglife.blogspot.com
Counting the previous cost
During the 2017 two-day convention on Innovation and Sustainability in Port Moresby last month, Mari raised a few concerns. She mentions, "It is true to say there has been a lot of development happening over the last five years than the last 15 years but at enormous costs."
Mari then proceeds to point out several developments as evidences of her claim.  One of them is the South Pacific Games Facilities that proved costly, and yet had a poor output quality. She also pointed out that the Government buildings rehabilitation have been completed at double the estimated cost. Marin even pointed out that the National Capital Districts roads were designed and constructed at double or triple the estimated cost.
Focusing in on present abilities
Mari stated engineers – architects, mechanical, civil, mining, petroleum, and so forth – were all here to make sure that development costs for infrastructure were at a reasonable rate and that they were constructed using high-quality materials.
Mari says both innovation and sustainability are crucial for any developmental initiative being implemented within the country. She qualifies, "Thus, it is important to save costs and look at priority areas that would additionally emerge as assets to generate revenue that contributes toward the economy." She adds, "Engineers are now challenged to have a better look at the current development in order to contribute creatively."
Correcting it for the future
She also gives a reminder that better usage of assets or resources will conserve time and money in the long run. So, better planning for the construction of road infrastructures and buildings in the country is also essential. She mentions that "with the current leadership, the upcoming engineers should focus on how to go about addressing such developmental issues before taking a step forward."
Mari also urged engineers and construction professionals to develop innovative cost-control systems in various areas in the field to ascertain that the procurement procedures were not abused. She said, "The engineers were encouraged to look ahead to ensure proper material costs and placements be according to procedures and within reasonable frameworks."
So, while there has been tremendous progress, there is much more growth to be had in the country for this particular sector. And it takes initiative from different individuals and professionals who have been trained and who have the passion to create a more sustainable developmental environment for both investors and customers.