If you are looking for building supplies look no further. Monier is the mark of quality in PNG and is the single largest producer, supplier and distributor of construction materials in the country.

Having been in operations for over 60 years, Monier's range of products include ready mix concrete, masonry, quarry products, pipes, plastic tanks and construction sand. Make an order today via this simple form: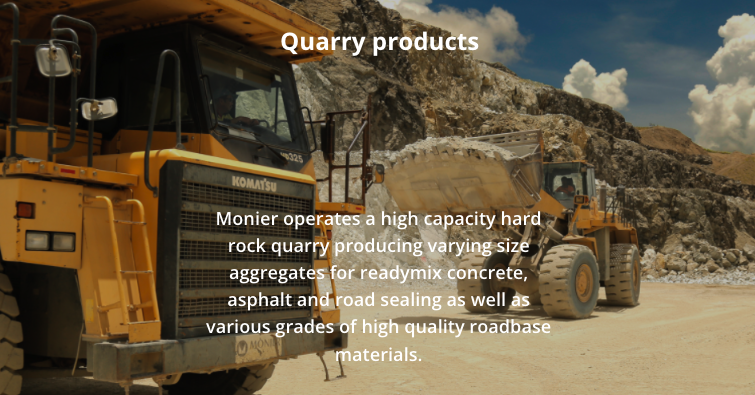 We strive to provide quality, cost efficiency, and sustainability in all we do, and our aggregates and production techniques are no exception. Along with a complete product selection, Monier Quarry offers services including product transport delivery, technical support and specialist industry expertise.

All specified quarry products are quality controlled to comply with relevant standards and codes, eg. Australian Standards (AS) for concrete and asphalt aggregates and Department of Works (DoW) specifications for roadbase materials and sealing aggregates.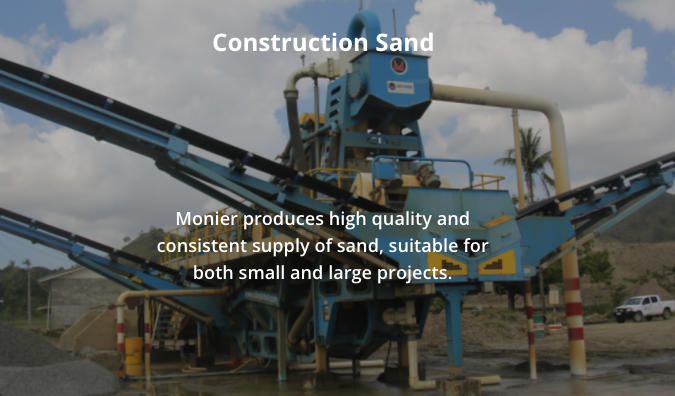 Monier Sands produces high quality and consistent sand for all scales of projects, this is achieved by a number of reliable natural river sand deposits in Papua New Guinea and our state of the art sand washing and screening plant. All batches undergo an extensive quality control testing regime, ensuring conforming products for every projects. Monier Sands can also customise our sand products to meet client and project specifications locally in Papua New Guinea and internationally.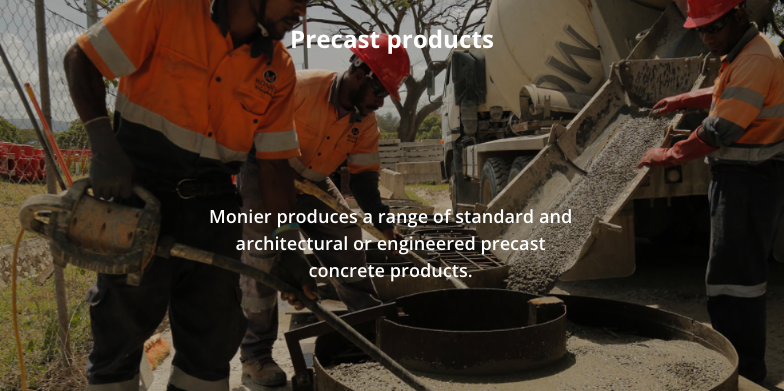 Engineered designs or special customer requirements can be manufactured as high quality products that can be relied on with confidence.

Many of the Monier precast concrete elements are manufactured to customer's specific engineered designs with Monier managing the process from development of shop drawings, fabrication of moulds, development of mix designs to prestressing and casting. Smaller standard precast products are held in stock allowing "off the shelf" purchases.

Monier offers a range of drainage system components to provide cost effective design solutions for the management of stormwater drainage; manholes, box culverts, gully pits etc.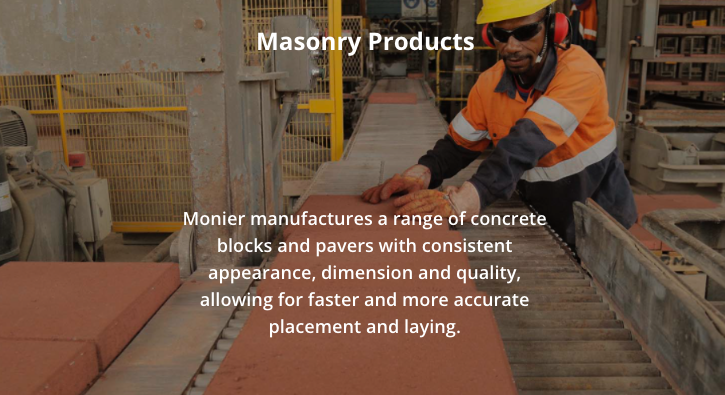 The standard range includes all masonry products generally used in construction of residential, commercial and industrial buildings. Monier has the capability to manufacture masonry blocks and pavers with a variety of textured faces in a variety of colours.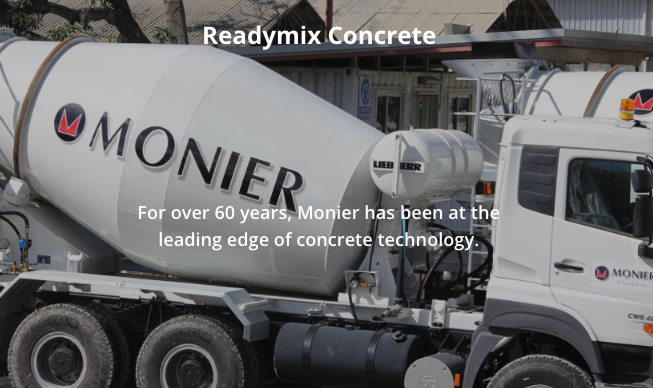 Monier produces ready-mix concrete normal (N) and special (S) grades to Australian Standards and to engineers' and designers' nominated specifications.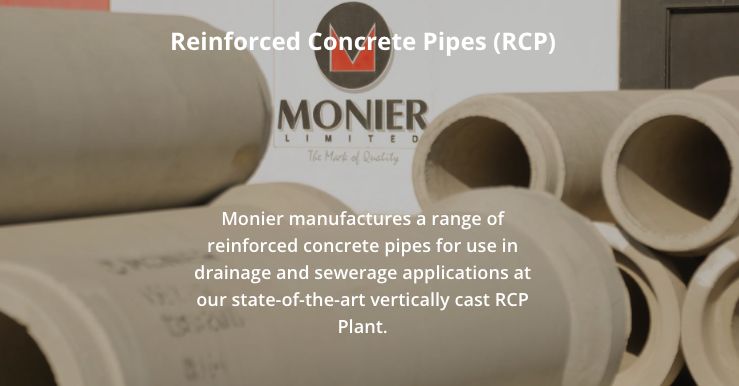 Our facility offers a 120,000 square metre drycast facility and contains an innovative manufacturing space. The capability of this new facility offers pipe manufacturing diversity and flexibility that are the envy of the industry.
Our product-line is made up of a comprehensive range of infrastructure concrete pipe products and is a leader with production techniques and innovation in casting and curing within PNG.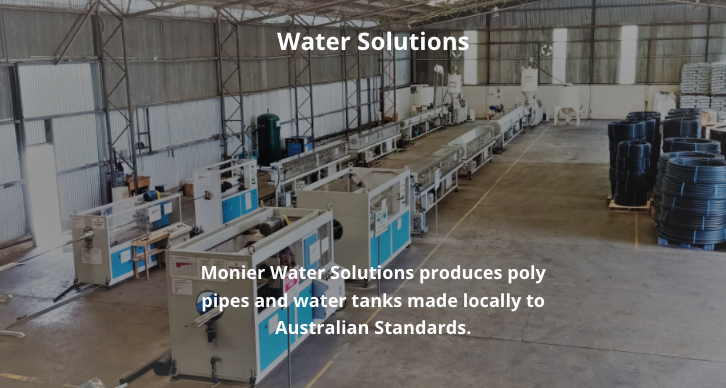 Monier Water Solutions has a strong focus and dedication to innovation and quality in HDPE pipe technologies. We also offer a complete range of jointing systems including electrofusion, stub end, backing rings, mechanical compression couplings, accessories and plastic water tanks and septic tanks. In Addition to its outstanding physical characteristics, HDPE is recognized for its minimal impact on the environment.