The increasing demand for more housing has led to the growth of kit home companies in Papua New Guinea.
Affordability and timeframes are high on the checklist of a lot of aspiring property owners, and kit homes enable them to tick those boxes. About a dozen companies sell kit homes in PNG with one delivering its product out of Lae and the rest based in Port Moresby, which has the country's largest property market. The new developments include the Red Sea Housing and Duran Farm projects, adjacent the Baruni and Gerehu-Nine Mile arterial roads in the National Capital District.
Land Accessibility
The opening up of uninhabited land on the fringes of Port Moresby augurs well for the future of the NCD property market. The Gerehu-Nine Mile road has been selected as part of plans by the National Government to free land for affordable housing. Housing Minister John Kaupa, in January this year, reportedly said the National Government had long-term plans to make available land next to the 8-kilometer four-lane road for property development.
Affordability
The products offered by kit home companies are distinct in design and the materials supplied. For example, local steel makers Atlas Steel PNG and Steel Industries both offer steel frame building kits, but differ in the type of materials supplied, floor plan and price. Bulolo-based PNG Forest Products, which sells timber kit homes under its Niu Homes brand, can ship to any part of the country or abroad.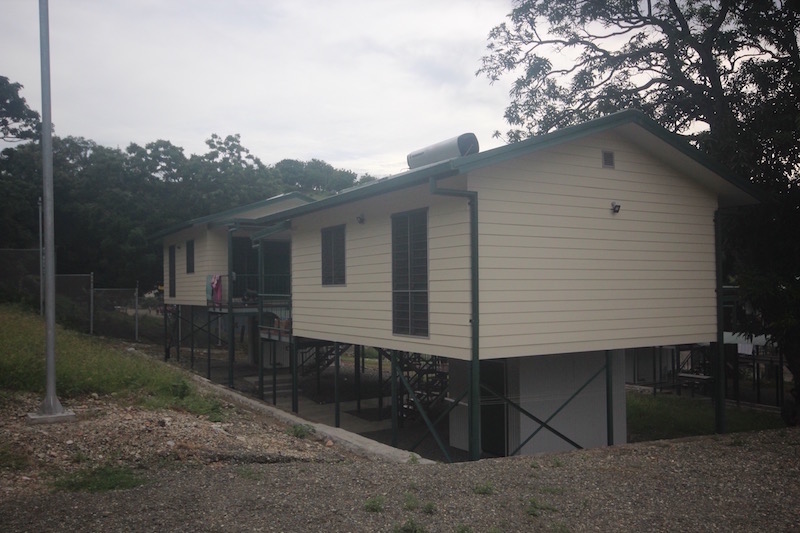 Another company Rhodes PNG Limited, which originally started in design, compliance and project management in 2011, now include kit homes in their diverse range of building products. It can give a quote for construction (to be undertaken by its own workers), after it is shown the building site.
David Mackenzie, Rhodes PNG Business Development Manager, said their 1-4-bedroom high-set and low-set houses are affordable and give Papua New Guinean families options in terms of budget and quality.
"There is a big problem with housing here in PNG in terms of cost. There is a lot of poor quality housing in the market, with people paying top dollar and getting poor quality products down the track."
"Rhodes PNG uses innovative technologies to ensure affordability without compromising quality.  Our houses are built to Australian standards and come with a 50-year design life."
The building is flexible, so that a high-set house can be modified later to utilise the space underneath as a carport or additional living area.
Utilities liaison
Others such as Stratostream Ltd sell the kit homes, move the materials to the location within the NCD and Central Province, and assemble them in 3 months – the initial cost covering labor, materials, electrical/plumbing/flooring works, joinery, painting, furnishing and power and water utilities.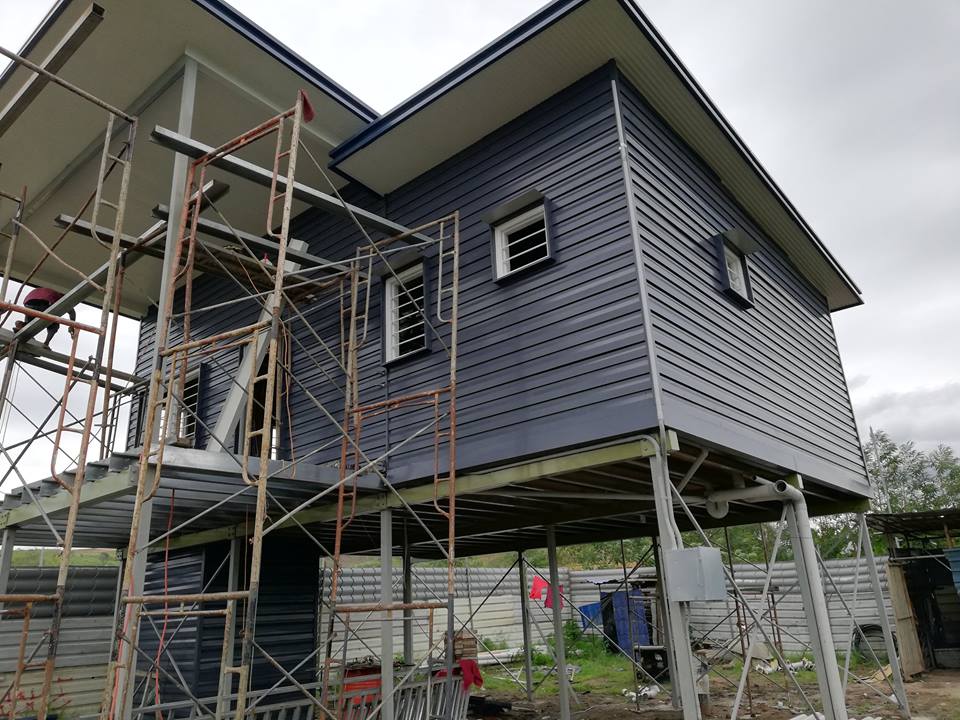 "There are so many inclusions in our kit homes package like NCDC Physical Planning Building Board approval – we will process that. Even services like Eda Ranu and PNG Power, we will also process that," said Kenneth Lebut, the Stratostream Marketing Manager.
Big market
The sluggish economic conditions in PNG has not had a direct impact on kit home companies. Both Stratostream and Rhodes PNG have indicated that they received public inquiries on their products in the first two months of 2018, despite a slow start by other businesses in the private sector.
Kit homes lie at the core of affordable housing and is enabling property owners realize their dreams. Talking to Hausples last month about the real estate market predictions, The Professionals Managing Director Agi Doko said there is still a big market for properties between the K320,000–350,000 price range.
"I just don't think we have sufficient products for a lot of Papua New Guineans within that price bracket and it could be a case of whether there's sufficient land available," she said.