There's something smooth about visiting real estate shows - and watching experts piece together their equipment for the inquisitive mind, or discuss with prying interests what it is that makes them unique. Even more clever are the moments of reckoning conjured by the quick-draw mcgraws of the event: Crossroads Hotel offered a taste test of their very own avocado chicken sushi, parallel to their lucky draw promotion which included an accommodation for two with free breakfast, a pizza voucher and a cooler bag.
Day two of the 2019 Lae Real Estate Show was as exciting as the day before but with a twist. Nothing spelt "twist" better than day two. Post courier had an array of caps, backpacks, water bottles with pouches and cooler bags on display. Their mascot gave everyone a smile through random photo taking and simply having fun.
For budding ice cream lovers, Laga Industries kept them busy. Central Mamina, in close proximity, gave visitors a good run for their money with a tasty coffee experience for K5 a cup and a choice of donut or egg sandwich to complete the experience.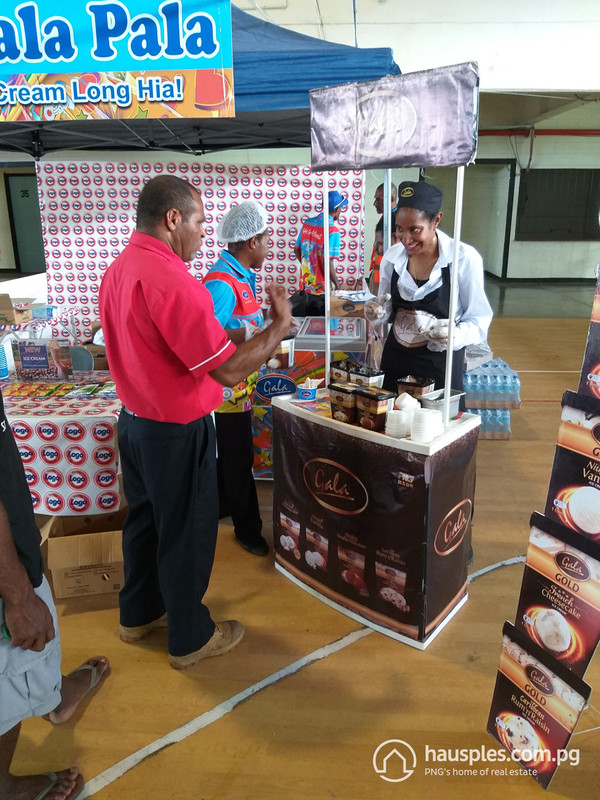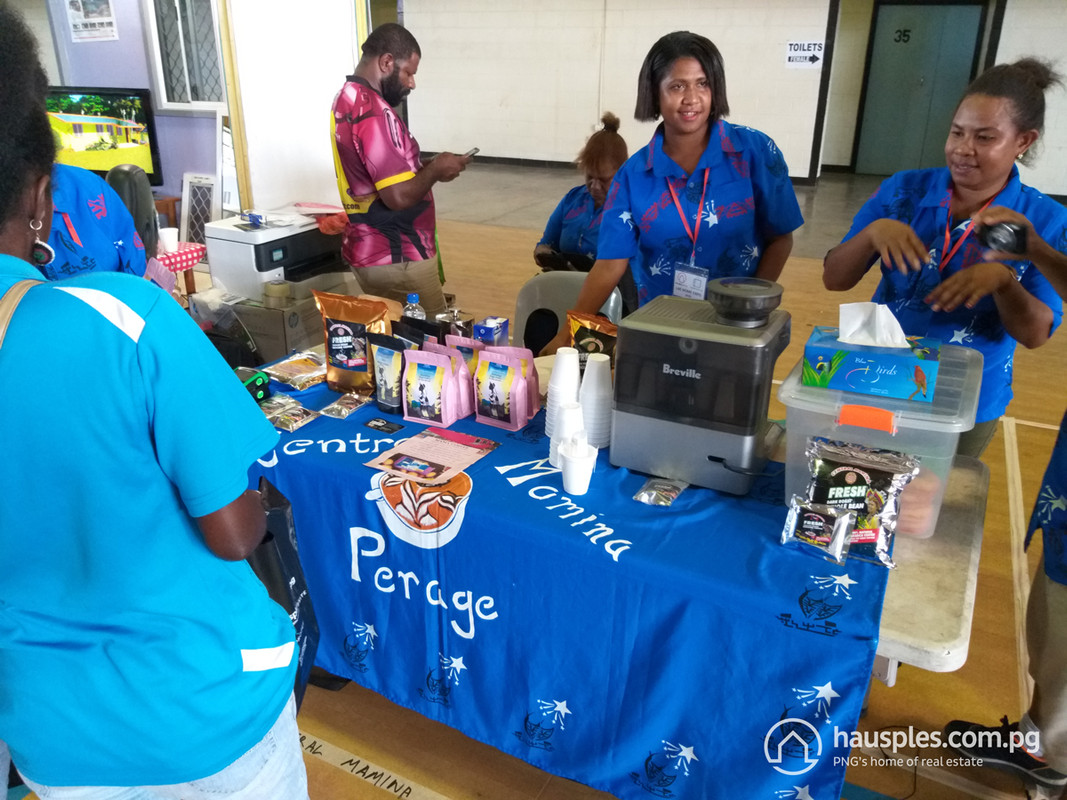 PNG Institute of Architects, in affiliation with Lae Biscuit Company, gave away biscuit-filled plastic bags to unsuspecting visitors to their booth, aside from their purposeful exhibitioning. In front, the PNGIA team displayed a model impression of Lae Biscuit Company's Transient Employee Accommodation among a series of latest visions planned for Lae.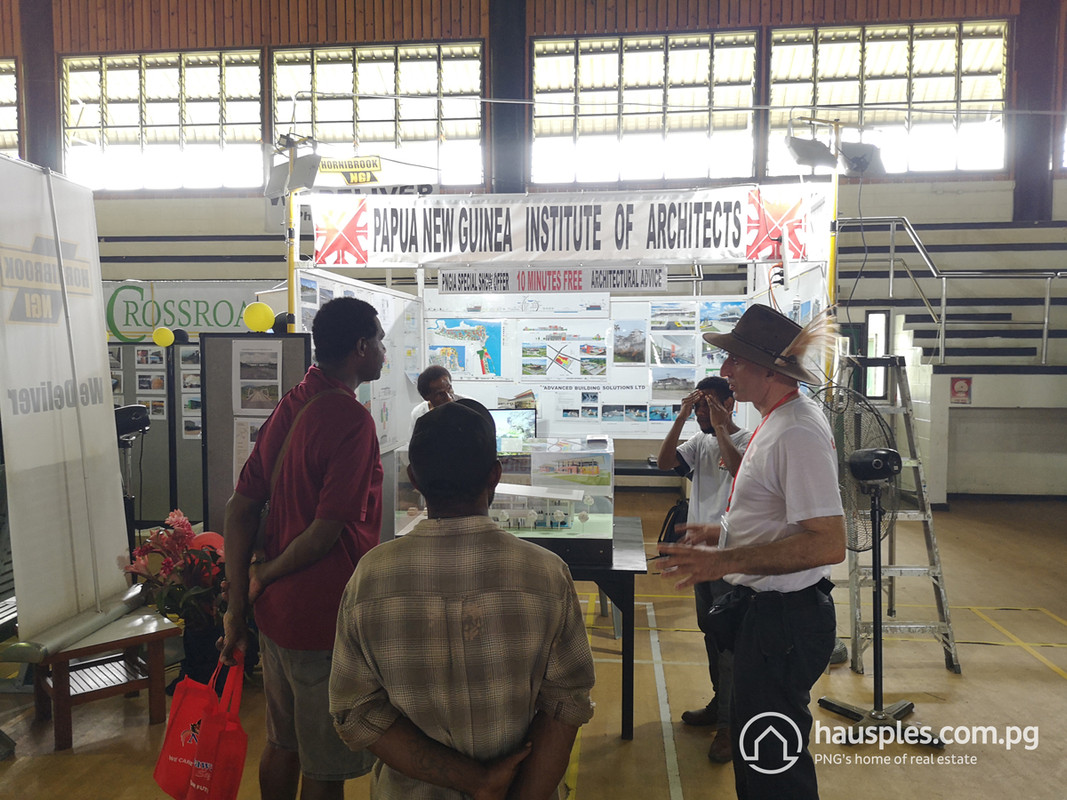 Niugini Electrical was another show-stopper with their unique range of solar powered equipment such as freezers and fridges. Those in remote villages were enthusiastic to know more about how these products function, as they imagined the odd connection between a solar powered equipment, family gathered around a warm fire, and a coleman lamp.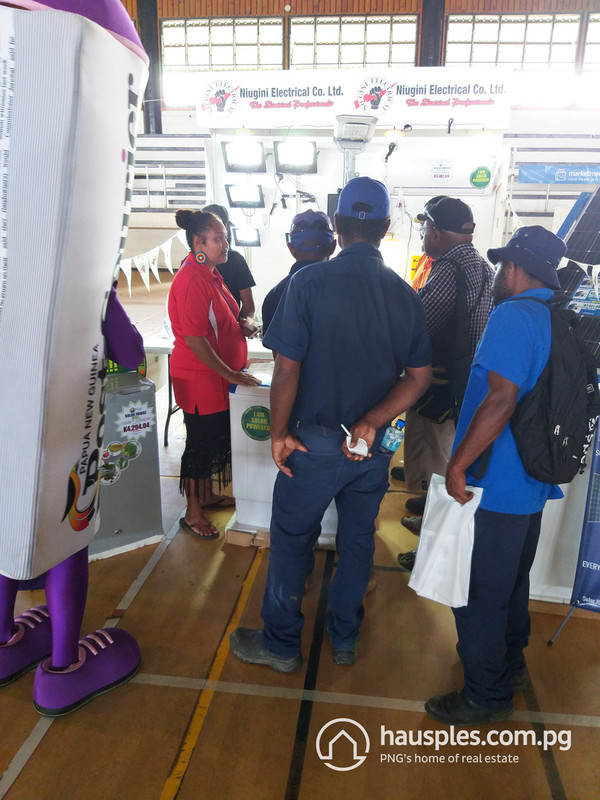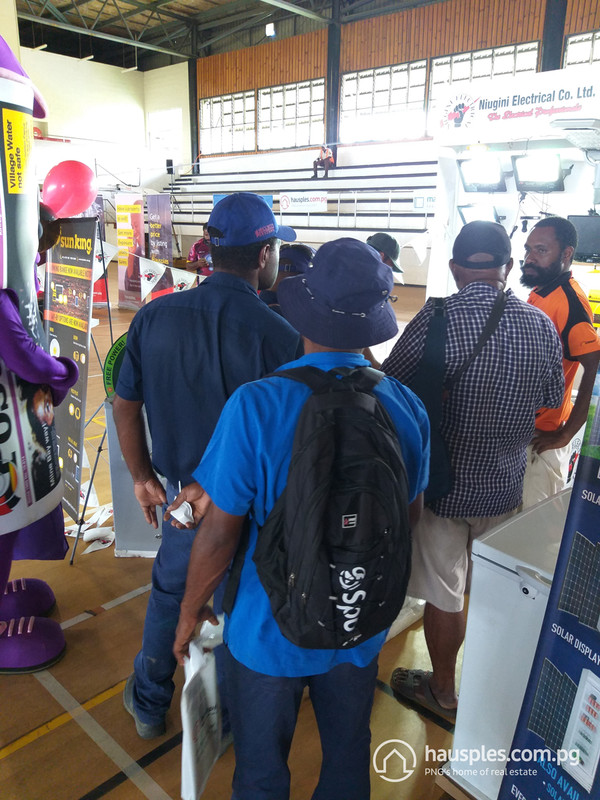 Security Systems even attracted the curious to their home and business security booth, displaying the gallagher monitoring perimeter fencing and a new generation of starlight cameras with improved light sensitivity, and other essential home security tools. 
Individual exhibitors, on the day, had much to discuss and elaborate on, in order to be fair to their visitors in knowledge and in understanding.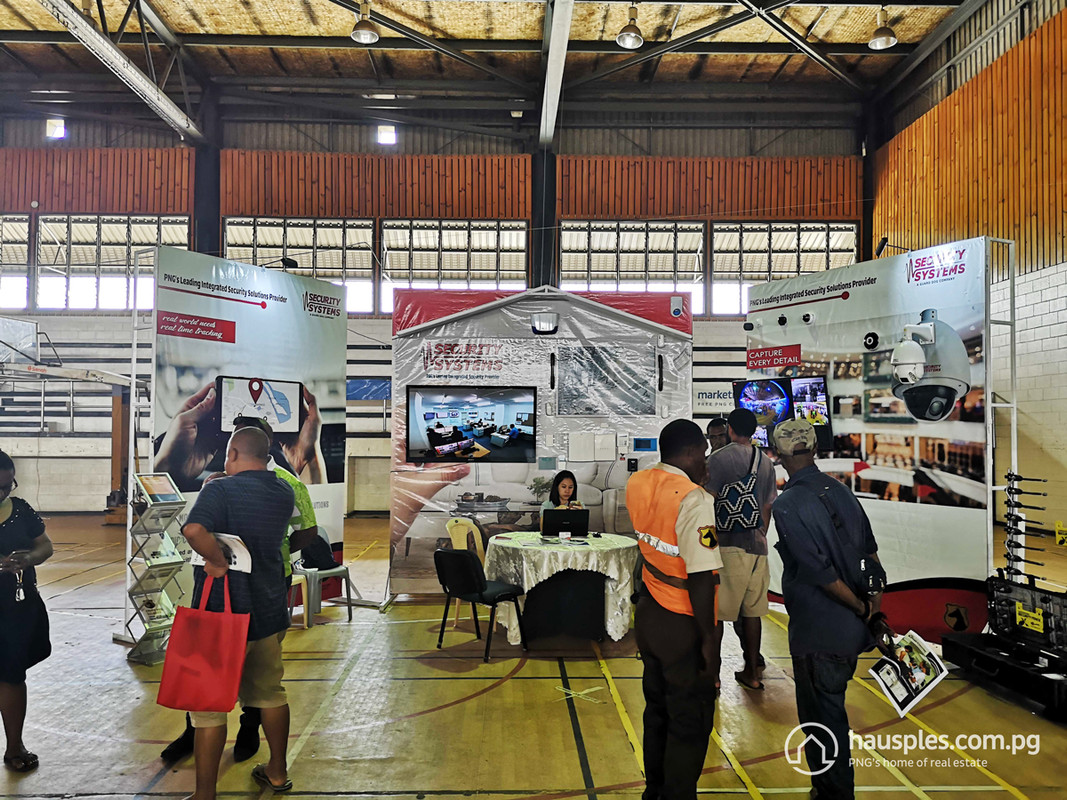 While the show was on target with attendees getting a piece of the pie, other participants such as BSP, Eco Housing, PNG Forest Products, Nambawan Super, Atlas Steel, Hausples and MarketMeri had a piece of the recipe, instead. From home loans, to Trimdek for use on roof and external cladding, and all things property relevant, the exhibitors (named) had it all on sight and on paper.
The 2019 Lae Real Estate Show happened in a manner that exceeded everyone's expectations, with aroused interests, more sign ups, and sufficient brand exposure. Every attendee went home with a piece of mind, and that was the bottom line. It was a day of reckoning with a final hurdle to conquer in the coming weeks: exhibitors to convert genuine, potential leads into sales.