When it comes to company culture, there are many positive attributes that help define it. Most telling of all is the working space a company conducts its operations in. Ultimately, an office space goes as far as aiding company vision, driving success and effectively triggering brand awareness and positive image.
At a minimum, a 'one size fits all' approach to office space design and layout is as old as the prehistoric age. These days, office spaces are tailored to a company's specific requirements and goals. For companies having offices that seemed not to be ticking the right boxes with size, location, design, car parking, features and facilities, or layout, it's a red flag. It's time to either refurbish or relocate.
From premium office space offerings with unconventional touches to flexible open floor plans, Hausples explores some of these properties, placing emphasis on what makes them different and how they can be employed to speak your personal or professional language. 
That being said, we begin with our favorite picks for the month of October:
1. 475sqm Of Blue Chip Company Office Spaces With Unconventional Designs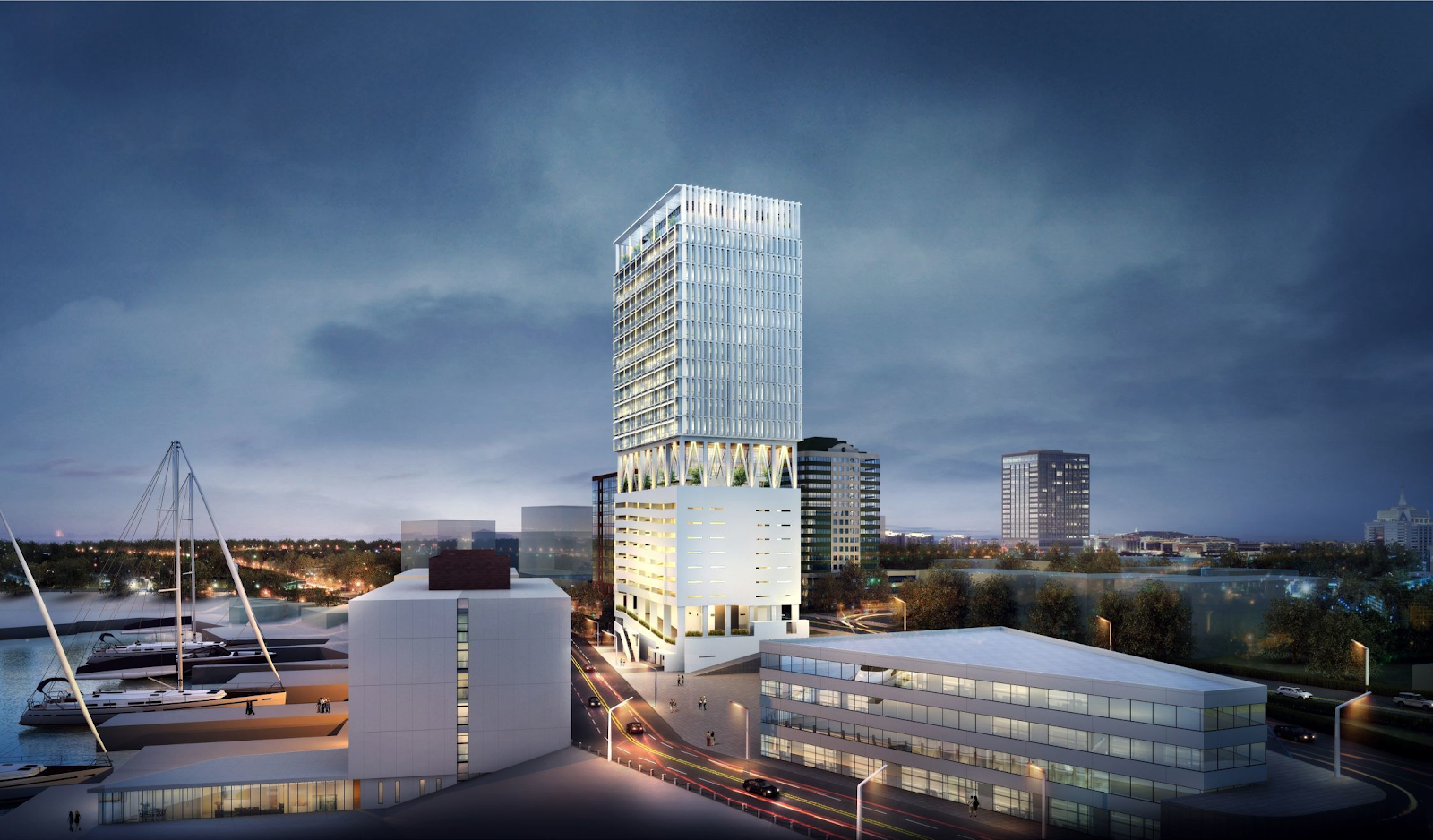 Bringing Nature Into The Workplace
A sturdy and enduring office trend currently reshaping the global workspace is the concept of reconnecting employees with nature. This is called biophilic design. It stems from the assertion that humans have an intuitive need to connect with nature, and the outcome of that connection points to better health, concentration, creativity, and workplace performance, further helping to improve both physical and psychological health, while revitalizing moods and reducing stress.
The concept of bringing nature into the workplace or the equivalent of it, is synonymous throughout the multi-level blue chip office spaces at the highly acclaimed Noble Center. A demonstrable retail space on the ground floor incites the excitement the minute you walk in, while the mid-storey carpark visible outside will hold your attention to ransom. In a shifting location heavy with amenities within walking distances, your office days will never be the same.  
Each workspace gives you an experiential touchstone that ticks off the seven concepts for a healthier building: Air, Water, Nourishment, Fitness, Comfort and Mind. Comprising open floor plans, picturesque ocean views and polished modern touches, the 475 square meters of individual blue chips with unconventional designs are not just about the space and quirky finishes. Employee health and well being are the name of the game here. 
Things you'll want to know:
Generous and flexible office sizes

Expanse ground floor retail area

Floor to ceiling windows

Professional and collaborative environment

Multi-functional areas - dedicated or shared

Spotlessly clean kitchen

Self-serve amenities
As far as modern office space trends go, you'll appreciate the minds behind this manifestation, that has a vocabulary dominated by executive class for every second word.
Live the Experience.
2. Get A Whole Lot More Than Just Awesome Waterfront Views
Let Your Imagination Do The Talking
Every office space at Koki Bay Commercial Center comes with the versatility to deliver the ultimate workspace. Whether it's a cafe, a gym, a law firm, a fast-food outlet, or even a second-hand clothing shop, your imagination will have a big say in this space.
Snuggled inside the Koki Bay Commercial Center, this lengthy 300m2 expanse of dual level workspaces are cleverly characterized by separate bathrooms, smooth tiled-floors and crisp floor to ceiling windows. As part of the property, it is further enhanced by an adaptable parking space and an impenetrable yard. 
The Koki Bay Commercial Center was completed by Kitogara Limited in 2018, and borders the new Koki Fish Market, the old Koki Market, main Koki bus stop and a Supermarket. Surrounded by a vibrant community that's seasoned with magnificent waterfront views, you simply can't pass by without at least being appreciative of this property's position and business potential. 
If you're thinking foot traffic because, alone, it accounts for most of your earnings, well how does a few thousands daily sounds to you? For retailers, it can account for most of their sales. For restaurants, salons, and other services, the visibility they get from a high-traffic location can easily become their number one advertising source - owing to the upgraded sidewalk servicing Healy Road that connects Koki, Ela Beach and downtown Port Moresby, plus the pot shots of age-old shops within walking distance. 
You'll find a whole lot more than just waterfront views with this open, collaborative foundation conducive to your private or professional needs. If you're after value for your money, this is your best bet.
Details to note:
300m2of versatility

Security windows

Security alarm system

Fully air conditioned

Serviced property

Flexible office plan 
This quiet and roomy office accommodation has been designed to code and given the flexible floor plan, you can playfully leverage the space to your preferred office or business design.
It's all up for the knowing here.
3. K800 - K850 / sqm, Classic Office Spaces For Rent In A Location Packed With Potential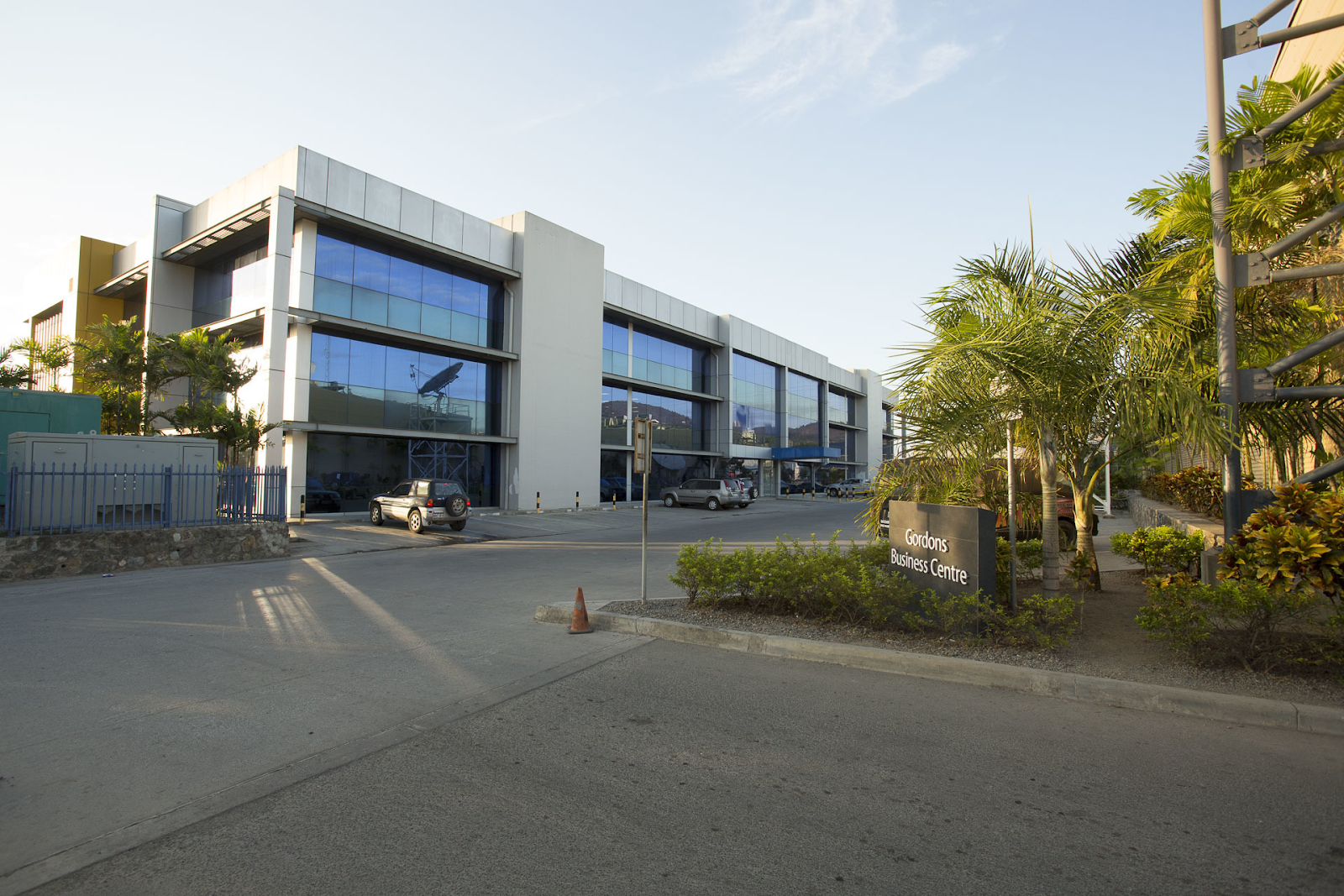 Sky Above, Amenities Surround, Prosperity Within
Gordons Business Center has many strengths, but the key aspect here is the ability to offer run-of-the-mill and fully serviced flexible workspaces. 
The property's efforts to appreciate the significance of added benefits for employees and initiating the right impression for respective clients are evident in communal break out spaces such as an on-site fast food outlet, extensive secured parking space, and the presence of high profile tenants such as Air Niugini, Daltron, PNG Customs and PNG FM, that are driving strong demand from prospective investors.
From K800 - K850 per square meter of high performing individual workspaces, your business is set to have a profound and exciting impact on the property market in Port Moresby, much less stimulate joint efforts and acumen among a talented workforce. 
The business center's proximity to the Poreporena Freeway that feeds several roadways renders easy accessibility. Notwithstanding the imminent business opportunities all around, it's no wonder this area is currently a sought after investment destination in Gordons - a place where routine is a foreign language; where the old is made new again; and where shaking the landscape is the only option to forging new paths. It's an affordable way to enter the market. 
In any case, if you are after an unparalleled space to see your business grow or to add value to your investment portfolio, these bread and butter workspaces tick all the boxes, and will be on special offer until December 31st, 2019.
Sounds like you? Let us know HERE.
4. K450 - K650 / sqm, Impressive Commercial & Industrial Opportunity In A Growing Landscape
Stake Your Claim 
Newly developing landscapes have the tendency to roll out the red carpet for businesses operating in the area. In terms of providing extremely individualized and personalized services, you only get better at it than what you may experience in a CBD, with your competitors vying for the top spot. So if you're thinking business in a countryside setting, this may well be your best deal.
Along Baruni drive intercepting Boe Vagi is an unassuming enclosure of nine individual warehouses with a total footprint of 2430sqm. A typical scene but this is no ordinary enclosure and these are no ordinary warehouses.
Reasonably priced and designed to meet a range of lifestyle, business and investment needs, this exciting launch presents 9 variably sized and impressive high clearance warehouses for sale or lease. Each prides itself with typical modern features for their ages, and are ready to work, play and reward. 
Dream up an accommodating business or imagine storage slots to rework into the warehouse, whatever the idea, invest in an emerging location. As the numbers add up, this is an opportune time to stake your claim in a growing landscape network for your business, lifestyle or investment needs before the property cycle rolls.
The location offers immediate access to Baruni drive, intercepting Boe Vagi and linking up with the wharf and major arterial roads connecting Gerehu, Waigani, and downtown Port Moresby. 
What you should know:
Individual kitchenette and bathroom fittings

Easy access loading bay and substantial mezzanine level

Ease of industrial and commercial cargo movement to and from the wharf

Easily accessible to the CBDs and all other business hubs of Port Moresby

3 dedicated parking spaces

Large-scale storage/workshop space to enhance a busy life

Easy loading and delivery maneuverability
Click HERE for more insights.
5.  Special: K6585 / Month - Textbook Open Floor Plans At Sumsuma Commercial Center, Cameron Road, Waigani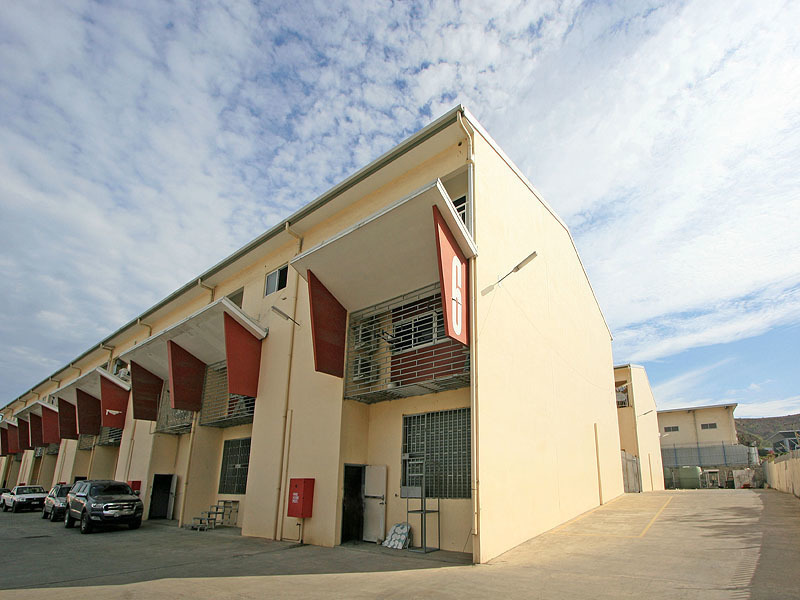 Spacious Entertainer Ready To Submit
Every so often an office space becomes available surpassing its peers to rewrite a new path filled with suspense. Introducing Sumsuma Commercial Center's newly renovated office suites for rent. 
With immediate access to major shopping lots, business houses, public transport and Kina Bank's Waigani branch along Cameron RD, Waigani, these quality office suites can meet both your personal and professional needs. 
Set apart by two separate office spaces and evenly tiled flooring that adds prominence to the fantastic views of the surrounding landscape, the layouts are uniquely planned to optimize comfort and efficiency throughout. Decent car parks and an unyielding 24/7 security service ensures a liveable experience.
Whether it's a storage system you imagine, or a 3 to 6 men office team, no matter how you employ them, these spacious entertainers are ready to submit to your specific requests. 
Attributes:
Common male/female bathroom

Close proximity to major CBD - TE PNG, MRO, Daltron, KK Kingston, etc

Opposite Boroko Motors, Waigani

Flexible floor plan - encourages collaboration and relaxation

Backup water, power and secured car park 

Special pricing 
For only K6585 per month, contact Strickland Real Estate for appointments.