A virtual tour, like a remora, strongly emphasizes a sense of ownership. What does that mean for your listing?
Once prospective viewers are reeled in by the awesomeness of your listing, the accompanying virtual tour ensures they lavish their time on your property online, before a physical tour is apparent - just one of many benefits a virtual tour brings you.
Sell more properties fast while keeping your clients engaged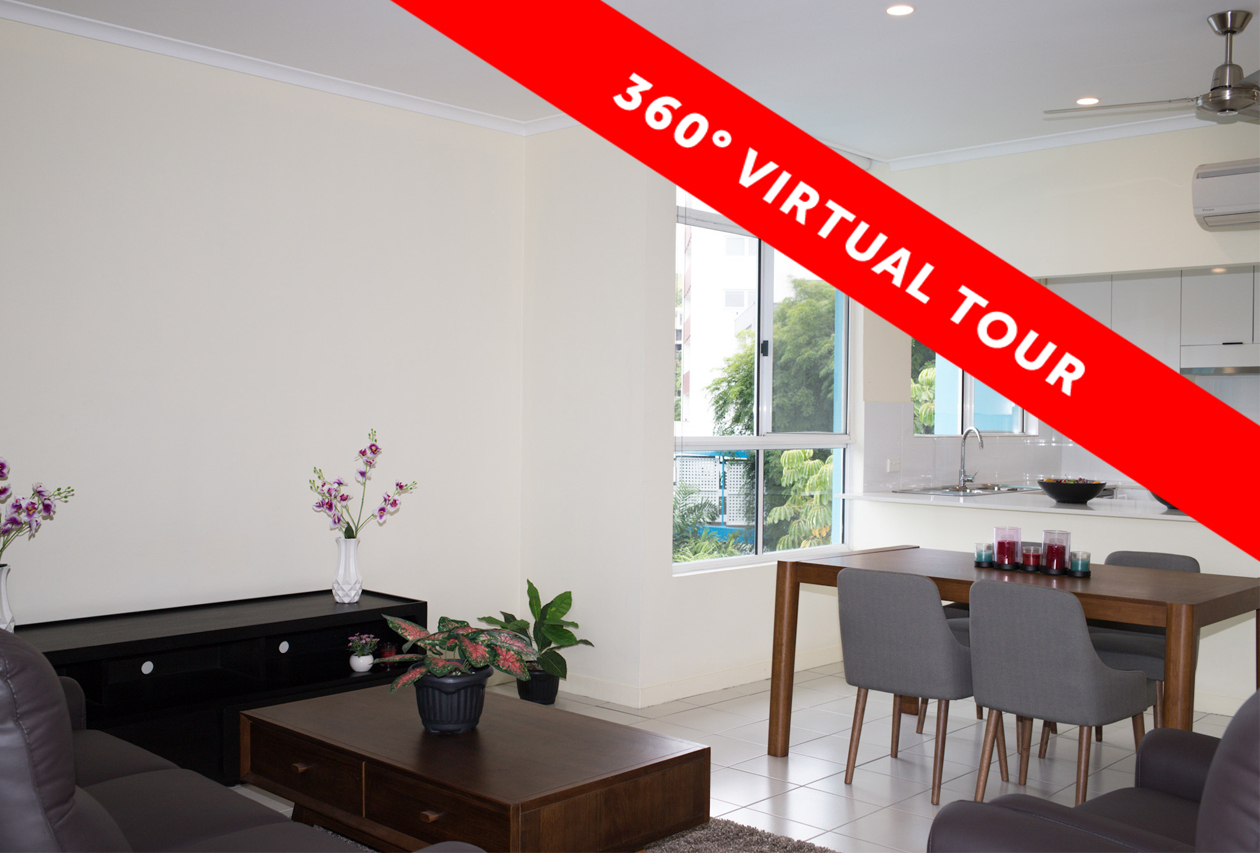 Click on the image and select 360° Virtual Tours for a realistic tour 
A property listing that comes with this option, usually encourages a lot of property viewings online, as if a huge property auction was taking place in reality. More than 80% of views are said to result through this alternative, than what you'd expect from the old fashion way.
Imagine, from a HR specialist's perspective, the term "turnover" is a word with negative undertone, especially when a company has a high human resource turnover rate. But not in real estate, because a market with a quick turnover rate for properties means all the positives and is ripe for exploration.
A virtual tour and its related tenets, the likes of which are 3D walkthroughs and 3D tours, have proven highly successful in attracting a huge following from online property viewers.
So the question remains, why hasn't PNG's real estate market tried a hand in this technology yet? What's keeping the industry from utilizing this marketing tool?
On top of that, serious buyers with the intention-to-buy won't take long to decide if they want to buy a property.
The ethos of a virtual property tour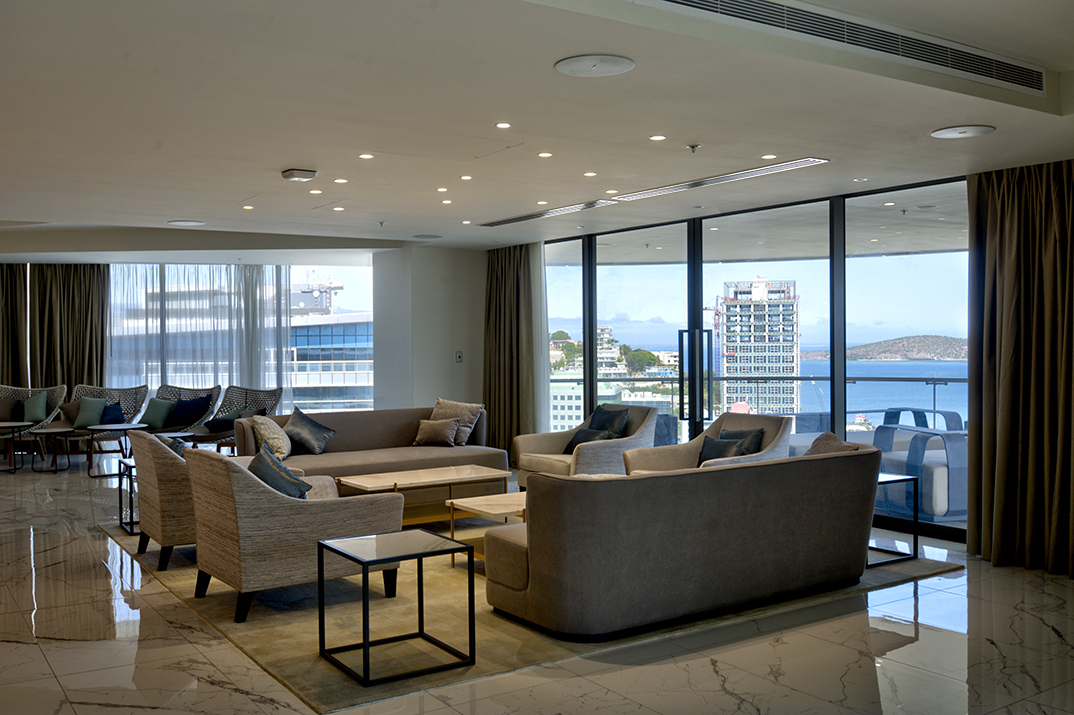 Click on the image and select 360° Virtual Tours for a realistic tour
A decade ago, virtual reality made headlines around the world in every science and technology news. 
This significant improvement in technology made in-roads into major industries we have today, including real estate. And it has brought about many changes that inspired a new perspective on marketing both products and services.
The thrill of a virtual tour in real estate is twofold: for one, it allows online viewers to get a realistic glimpse of a property's interior, accounting for every detail as if they were there physically. The other is it gives online viewers the ability of 3D rendering. More preferably, a comprehensive glimpse of your property interior, for that matter
Come to think of it, why waste time trying to come up with an emotional narrative that has the essence of Shakespeare, just to encapsulate your prospective buyers in a property purchase, when a virtual tour has all that covered for you in one swooping-moving image?
The magic of virtual house tours is that they come with the additional flavor of allowing viewers a visual walk-through of a property on sale, combined with a strong sense of ownership, and without the need for being on-site.
Visitors to listings online can see each compartment of the property in detail with a few clicks of their mouse. 
In the end, they get a rich experience of the property while visualizing themselves owning it.
Why choose a virtual house tour?
Let's consider the ten key benefits of a virtual house tour: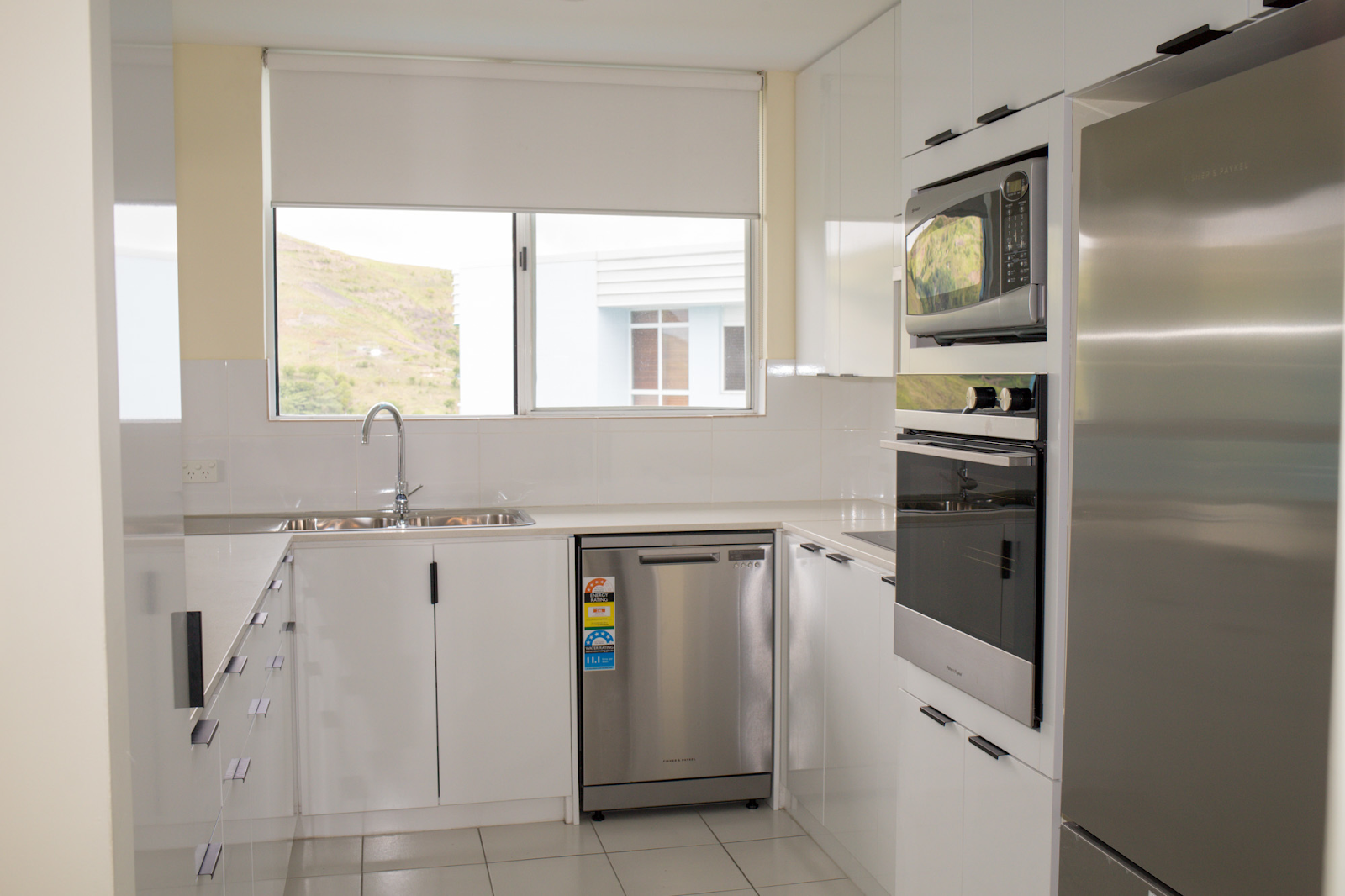 Click on the image and select 360° Virtual Tours for a realistic tour
1. Saves time
Once you list a new property for sale, chances are you may rake in more enquiries than you could handle from potential clients. But "potential" becomes a word for the hopeful and reluctant if each client was only curious, rather than having the intention to purchase.
Furthermore, making the effort to appropriate time for one-on-one conversation with each of your clients, only to end up with something like, "I'll think about it and get back to you".
A virtual property tour, in this case, separates the well-intentioned buyers from the "just curious". Visitors to Hausples website are presented with an all-inclusive viewing of the new listing captured on video, flavored with a 360-degree perspective. 
Those who are instantly mesmerized and decide to buy will call you immediately. While those less inclined won't even bother. In the end, freeing up most of your time so you are able to make time for other matters of your business.
Additionally, if a potential tenant is travelling into the country or city where your property is located, the virtual tour provides a great perspective to the client beforehand, to confirm if they will find your property ideal for them.
2. Cost effective
Apart from meeting with indecisive clients, imagine how much you'd be spending on fuel alone? On top of that, the clients you met with couldn't promise you a purchase.
These are aspects of a property viewing or inspection that a technology like virtual tours can eliminate.
All you have to do is link the tour with the new listing and your customers can easily checkout the full scope of the property, beforehand. Again, those with a strong intention to buy will eventually contact you, rather than just admiring your listing online.
3. Net more visitors to your website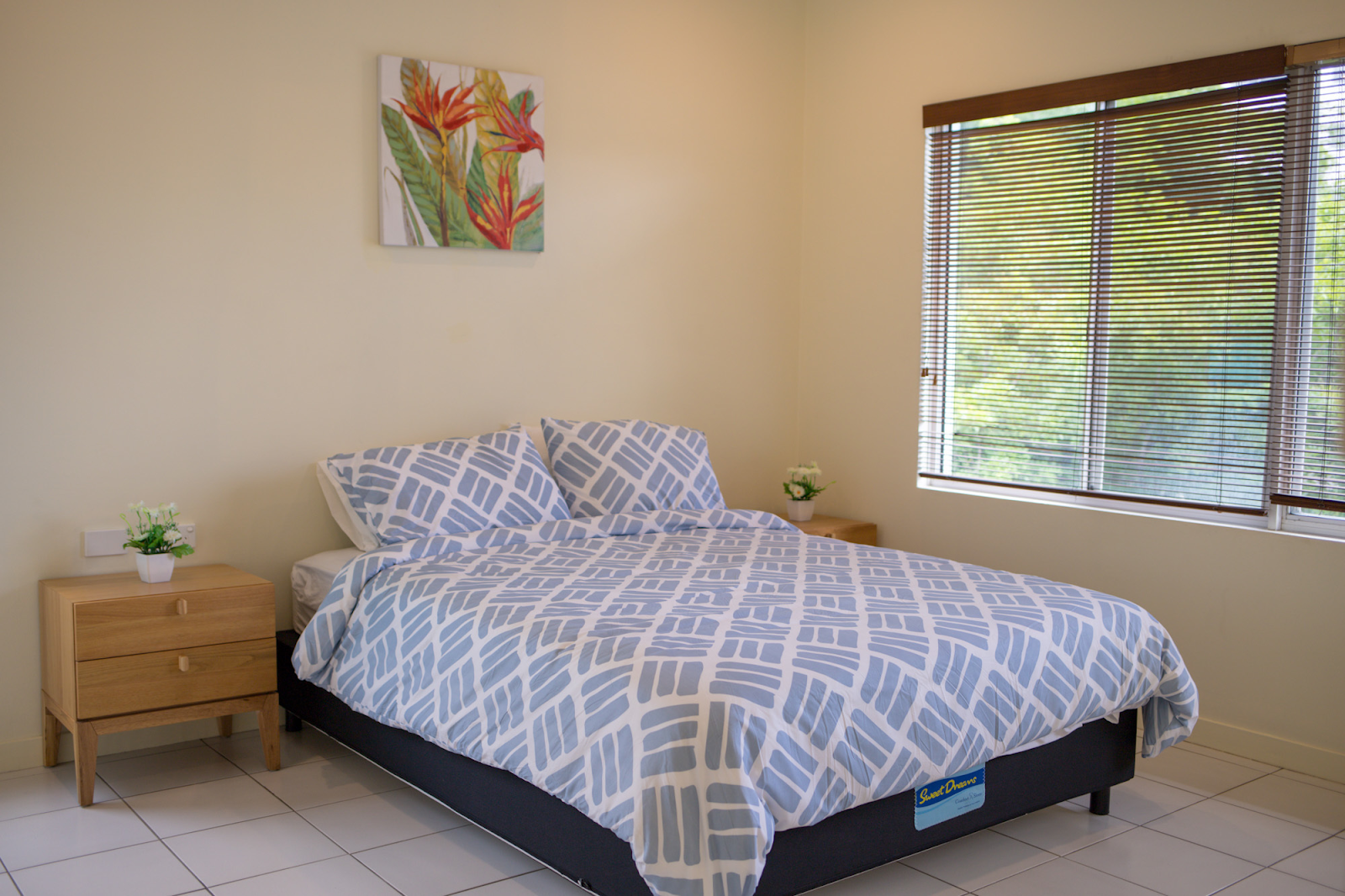 Click on the image and select 360° Virtual Tours for a realistic tour 
Online property listings with virtual tours rarely fail to increase online views, than what you'd normally expect from traditional listings.
In other words, the more clicks you register, the bigger your website traffic will be, and the better your chances of selling one or more of your listings.
The major benefit of virtual listings on Hausples website is that you easily stand out from your competition. For instance, a notable banner will be displayed across your display image, signifying that your listing comes with a virtual tour. 
What's more, your listing also has the opportunity to rank highly in Google search results; thus, enabling your property listing to be found quickly and stay on top of your prospects mind, the first time, everytime.
4. Record low bounce rates
Bounce rates represent the number of visitors who leave your website after viewing just one page. Apart from posting quality content, you have the luxury of using virtual tours to your advantage in keeping your visitors engaged.
The logic behind reduced bounce rates is to maintain a huge number of traffic to your website and improve your search engine rankings. This leads to an unrivaled customer retention rate and boosts your online presence.
5. Go viral on social media
Compelling virtual property tours have the effect of anchoring attention and are most likely to go viral.
People love to share what's trendy, what's hot, and what's all encompassing of fun, loving and moving. If your virtual house tour has these characteristics, you can be sure it will be shared numerous times and spoken of on social media for some time.
Social media, on the whole, have been used by search engines as ranking factors, therefore, if your website content goes viral, chances are you will rank positively on search engines. In the end, your positive ranking will reflect positively on your website.
6. Receive quality backlinks
Like social media, quality backlinks are also key ranking signals. And they can benefit you by:
Establishing you as an authority online;

Strengthening your reputation;

Expanding your brand's awareness; and,

Enabling excessive traffic to your website
7. Stand out from the crowd
In essence, apart from what social media and quality backlinks offer, virtual house tours can give you a competitive edge in helping your brand stand out.
The "wow" factor in real estate is well defined by virtual house tours, and that is exactly what you get, when you incorporate them into your marketing plan.
In addition, customers will trust you more than your competition, and may even congratulate you for your ingenuity. Once you earn and solidify that trust, you can take comfort in customer loyalty and high customer retention rates.
8. Increased convenience
In a physical home showing, it's always important to ensure the house is in a pristine condition. Even unforgiving, is the hassle of engaging cleaning professionals or asking the homeowners to make the necessary preparation for viewing.
With virtual home tours, it's a different story. The house is presented in the best condition possible, less the efforts of cleaning agents and homeowners to declutter.
The technology even highlights key features of the property that help in closing a sale fast.
9. A realistic experience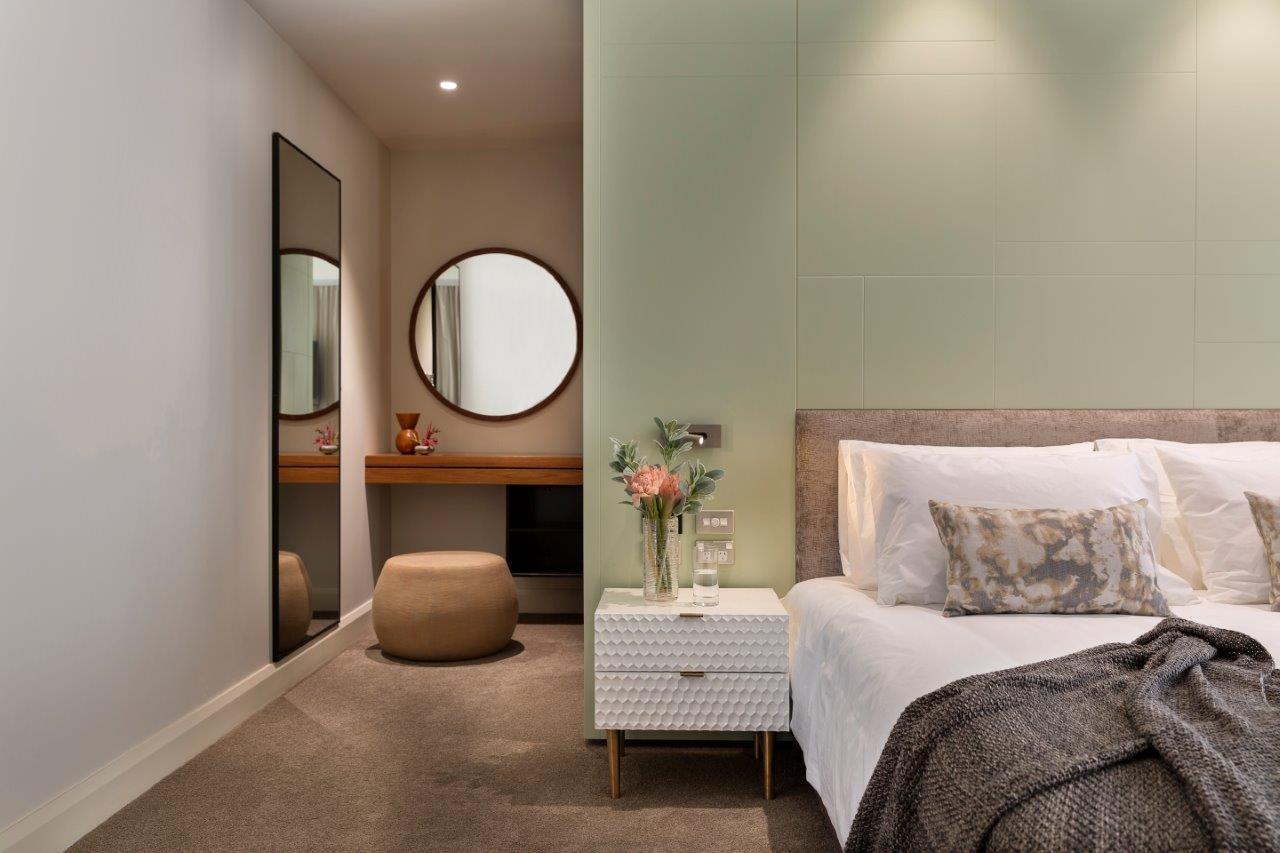 Click on the image and select 360° Virtual Tours for a realistic tour 
Virtual tours, in a sense, are permanent open houses. If you have subscribers overseas, regardless of the different time zones, potential clients can access these virtual tours anytime, anywhere, 24/7. 
This technological innovation has the propensity to create and instill an immediate sense of ownership; and those that are susceptible to this experience are the ones that can easily imagine themselves owning and living in that property.
Bottom line
The task of sending photos, videos and floor plans have been made simpler by this particular advancement in technology.
The essence of virtual tours is that, you can easily customize background music and narration with a single listing; thus, building on customer experience.
Once on Hausples' website, you can later do adjustments or add extras based on preferences.
Create a stellar virtual tour for your listing with Hausples 360° Virtual Tour Service 
If you're ready to reach more clients and take your real estate investment to new heights, email [email protected] or call +67575393248 now.