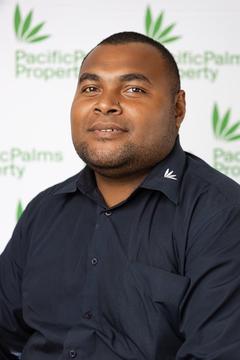 Samuel Mena Sehuri
Portfolio Manager - Industrial & Commercial
Samuel Mena Sehuri joined PacificPalms Property in February 2018.
Samuel hails from the Autonomous Region of Bougainville. He graduated with a Diploma in ICT at the Coronation College, Lae. Samuel loves working here at PacificPalms Property where everyone here are friendly and are very professional in their work. He looks forward in assisting our Tenants with their needs and that is one thing what he loves about his role. He would describe himself as a reliable person, someone you can count on to get the job done.
An interesting part about his job is showing the property to our prospects and letting them know of the great services PacificPalms Property offers to their tenants.
Need help?