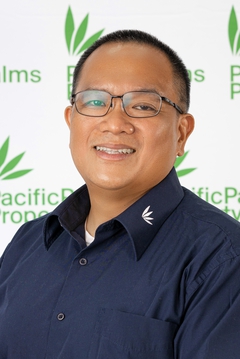 Russel Sy
General Manager
Russel Sy is from the Philipines and is well experienced in the Real Estate Industry for 17 years (and counting).
He has a Management Engineering Degree from Ateneo de Manilla University and received his MBA from the International Institute for Management Development in Switzerland. He also holds certificates in Property, Asset and Portfolio Management from the Centre for Real Estate at Massachusetts Institute of Technology in Cambridge.
Russel is passionate about people development, and he looks forward to bringing his wealth of experience and Knowledge to Pacific Palms Property.
Need help?