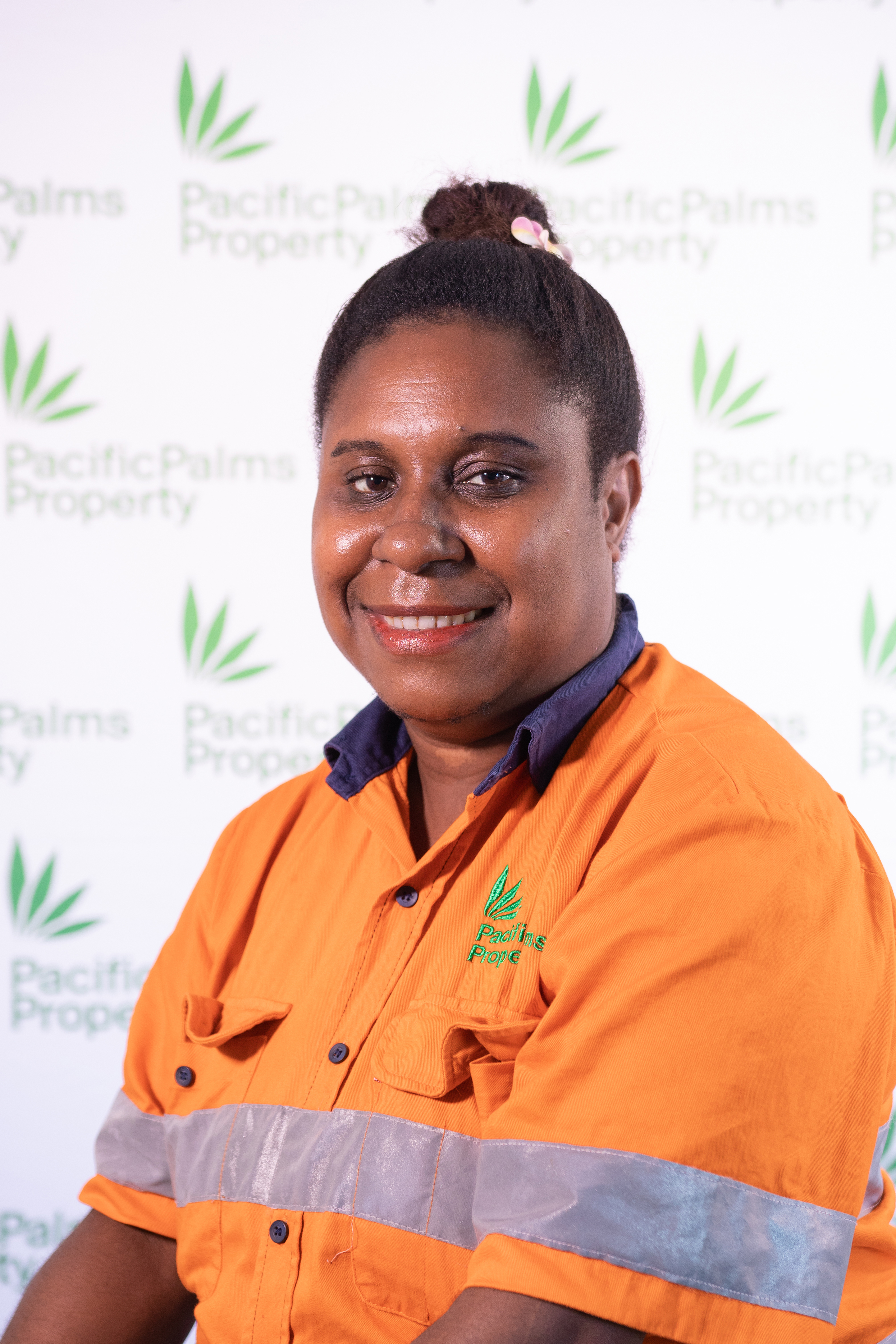 Melissa Gitmu
Facilities & Services Supervisor
Melissa Gitmu is from East Sepik Province and is currently fulfilling the role of the Facilities & Services (F&S) Supervisor.
She graduated in 2006 from Caritas Girls Technical School, specializing in Hospitality Management. Melissa then joined Pacific Palms Property on the 11th of November 2013 as a Repair and Maintenance Clerk and was later promoted in mid-2015 to a Service Co-coordinator. This was a challenging role and a great experience for her, as she was coordinating all maintenance requests. In early 2016 she was then promoted again to a Trainee Supervisor working under the supervision of a Senior RM Supervisor. In 2017, Melissa was given the opportunity to take up the challenge as an F&S Supervisor to look after different portfolios such as residential, commercial & retail with few areas of responsibilities. Even though she joined the company with little knowledge about repairs and maintenance, she feels that she has grown so much with the company - learning new skills and gaining technical knowledge from the daily experience out in the field.
The best part of her job is knowing how to handle pressure when it comes to a given time frame for vacant units under, to be completed before it due date to be handed over to Property. It's all about how she coordinates, communicate and work with the team to deliver on time.
Melissa believes that time management is very important. And also, it's all about how she communicates back to our tenants to ensure that they are happy and satisfied at the end of the day with the customer service provided.
Need help?