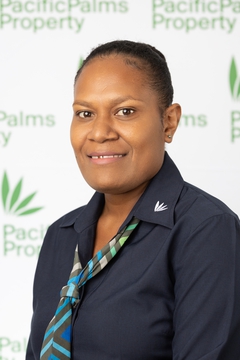 Fale'ua Marsipal
Senior Property Manager
Fale'ua Marsipal is our Senior Portfolio Manager, she provides support to and oversees the Portfolio Managers. She joined PacificPalms Property in 2015 as the Serviced Office Coordinator at Harbourside West.
Fale'ua hails from Manus Province in the New Guinea Islands region.
Fale'ua has extensive experience in the customer service industry, her experience with tenants has helped her grow. As Senior Serviced Office Executive, she used to manage the daily operations of Serviced Offices over at Harbourside West Tower In her current role, she oversees all our Portfolio Managers.
Fale'ua believes she is realistic as she likes working with numbers and facts, and also likes to think that she is methodical.
.
Need help?