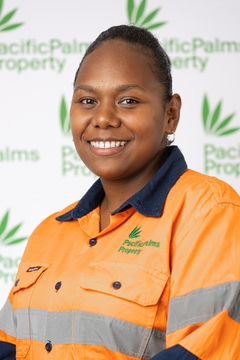 Celia Chan
Harbourside Site Superintendent
Celia Chan joined PacificPalms Property as the Harbourside Site Superintendent in October 2018.
She is from New Ireland Province and has a Degree in IT and Teaching from the Don Bosco Technological Institution.
As a technical person, troubleshooting is common knowledge and with her role as the Site Superintendent of Harbourside, she mostly finds and rectify issues within the precinct. Since joining PacificPalms Property, her personal network has grown and she enjoys working with the Harbourside team.
Celia is most satisfied when her set tasks are completed. An interesting part of her job would be engaging with the tenants/visitors which she finds rewarding when their requests are met.
Need help?