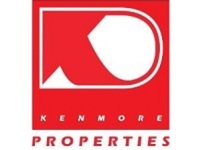 Kenmore Properties

Level 1/ Ela Beach Tower Town Port Moresby NCD
Kenmore Properties has more than 30 years of property management experience in Papua New Guinea.
We own a range of secure, well maintained low-set and high-rise residential accommodation in Port Moresby and Lae, which are ideal for the
business professional.
We also have a range of commercial properties in prime locations in these centers.
Our sales and maintenance professionals pride themselves on giving clients the
best possible service.
Need help?