Since the reality of the coronavirus outbreak, the need and demand for self-isolation or self-quarantine has never been so dire, both domestically and internationally - it's as if all four corners of the globe have become ground-zero for any form of movement and physical interaction. 
Working at home may sound exciting, at the same time challenging and confusing; because normally this is something only true in countries overseas, in movies, novels and readers digests. Nothing hands-on in PNG, for many.
Further research will suggest that only a fraction of the general populace - the size of a fingernail - are familiar with this way of working, and may comprise field workers and freelancers to that extent.
Nonetheless, self-isolation is for everyone including employees and as a global community, no one is immune to this new normal. 
So moving on, here are few tips and tricks to help you adjust in order to acknowledge the merits of working from home: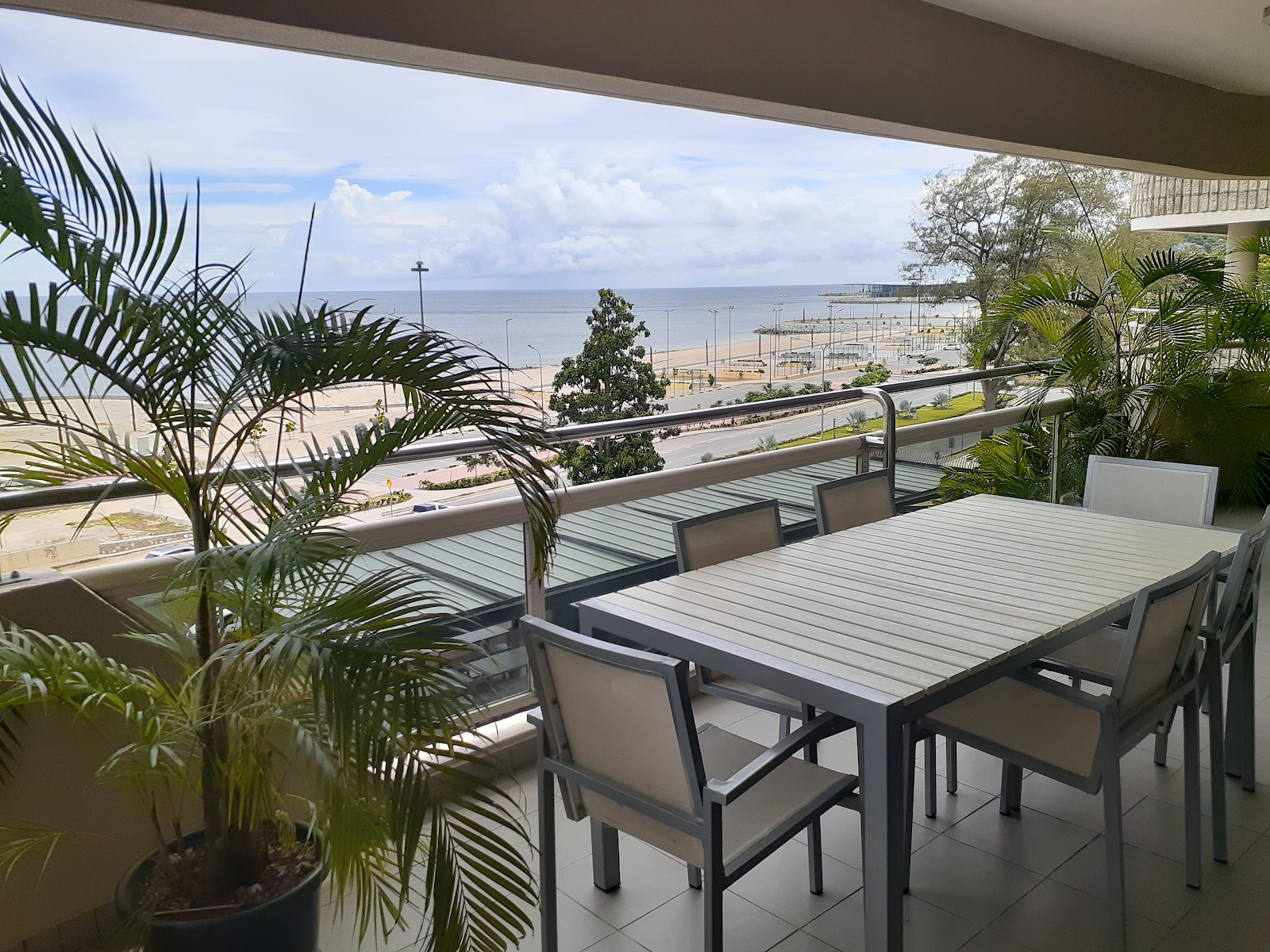 1. Establishing boundaries under one roof
Most PNG homes may not have a suitable room or work space with furniture to imitate a comfortable work environment.
To elaborate on this point, observe the chart below, because it is at this stage that you will have to establish clear boundaries within your home: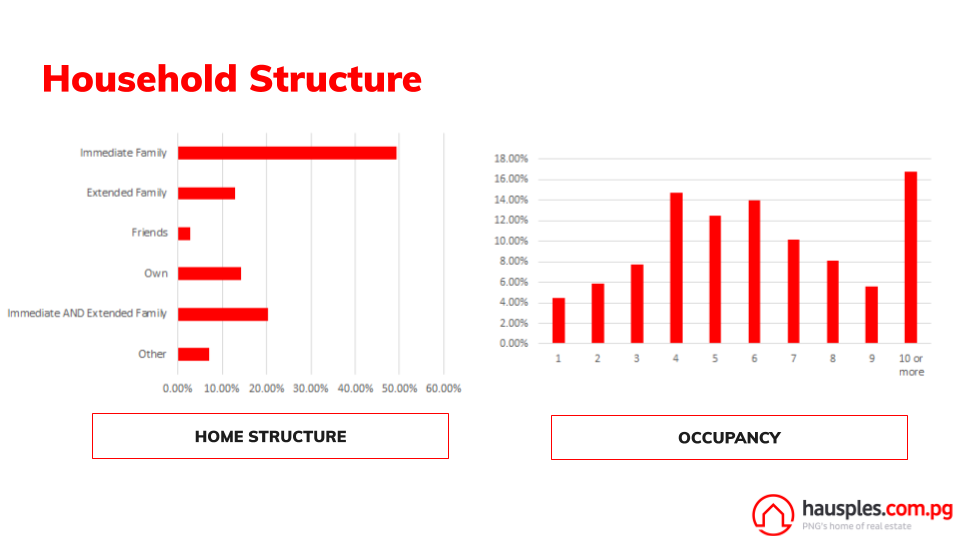 Nearly half of respondents live with their immediate family or extended family. 

PNG is a family oriented society

Mean occupancy is between 4 to 6, surprisingly 16% have over 10 occupants
With this in mind, the first step is to discuss with your manager about what is exactly expected of you, then communicate that aspect of your reality to your household. This way you prevent misunderstanding and unexpected surprises from disrupting your work later on.
If you're single and live alone, this won't be a major problem. But if you're on the opposite side, then make sure that your partner and/or immediate family are on the same page with you.
2. Be in regular contact
Do you sometimes feel alone and stuck in a void, with emptiness your only companion? Whether you're far or near your family and friends, keeping in touch not only benefits your soul, but also your well-being and your health.
So, even though COVID-19 has ignited a culture of social distancing and self-isolation, it doesn't mean a complete resignation from social and professional interactions. 
Even while in isolation, keeping in touch with your family, friends and colleagues is crucial to your mental and physical health. Communication tools like Slack, Skype For Business, or Zoom will help keep you in the loop with your colleagues and employer in real time. 
Staying connected socially through Facebook, Twitter and Instagram will do all the more better for you. If you can't afford face masks, gloves and three feet apart, at least a hand gesture indicating a wave, a head nod or an acknowledgement will do also.
More importantly, staying in touch with your office at this time.
3. Limit distractions
While working from home is a familiar lifestyle for others based overseas, it is something new for many in PNG. Come to think of it, there's an overwhelming guarantee for hilarious moments, particularly for first-timers..
For instance, imagine it's your first time to partake in a video conference. After formal greetings, the meeting proceeds. While everyone, seemingly, are all eyes and ears on the boss, you're admiring yourself in the bottom right screen on your computer looking back at you. To your colleagues and your boss, you're obviously tuned in; sometimes nodding to the suggestions, sometimes smiling, but mentally entrenched in your self-image. Then, out of the corner of your eye, you see something on the wall behind you that resembles your underwear, at which point you realize you forgot to remove while preparing for the video call - welcome to the land of the unexpected. 
But this shouldn't be a discouragement for you. Instead, it's meant to be a lesson and something to remember when preparing your workspace at home and most importantly preparing for a conference call. Make sure everyone around you is on the same page so the unexpected is prevented.
4. Anticipate reliable internet connection and power supply
As it is customary in PNG, frequent blackouts and unsteady internet connections are way beyond anyone's control. 
For instance, one network provider will be offering the best call and sms bundle apart from its competition; yet fail in offering an efficient, reliable internet connection. The other may win hands down with internet connection but at a price: costly and rapid data usage for some reason. The rest will remain a bait for educated guesses and hilarious speculations.
The challenge here is to have a secure, cost effective and reliable telecommunications and electricity service.
This is why it's important that your employer must have a fair idea of what it's like to work outside of the office's free Wi-Fi connection, and what to expect.
5. Communicate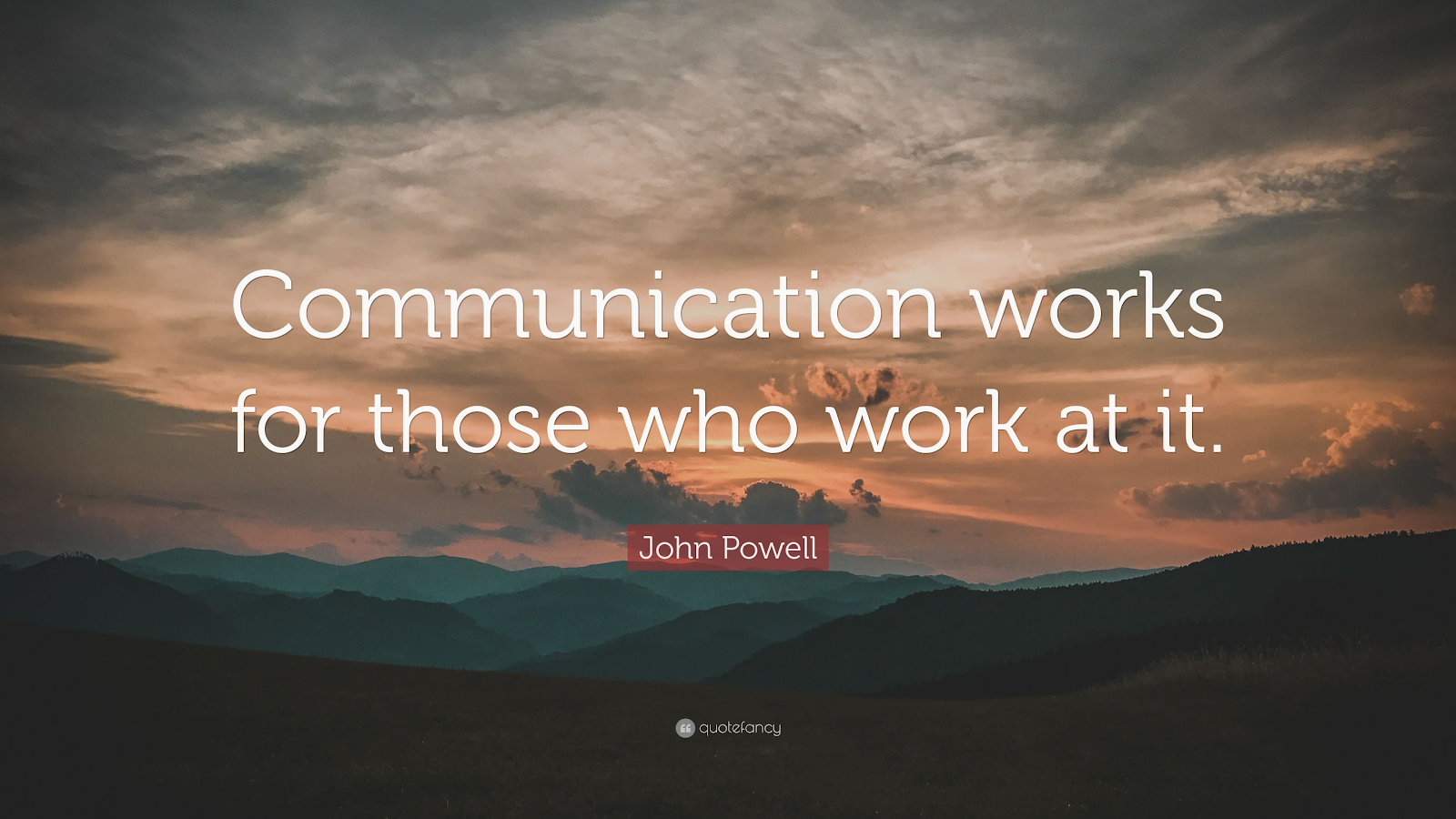 Since employees will be susceptible to the new culture of working from home or remotely at the behest of their employers, communication tools will be of great demand this time around, in order to maintain a normal work environment. 
In fact, you may have adapted quickly to utilizing communication tools and gaining knowledge of it within a short span of time. You may have also learned which tools are separately suitable for the different communication scenarios in a professional setting. But using communication tools is one thing, communication itself is another. And if you don't communicate regularly with your employer or your employer has no idea of what you're up to, then what's the point of all that knowledge about communication tools?
Round the clock communication while working from home also says a lot about your character as an employee. 
According to local SME, Mr. Michael Paike, consistent communication between employer and employee is paramount to a business's success. "Productivity can't be measured when you have people working unsupervised," added Mr. Paike. "Employers need to be in touch with their employees on a regular basis, to ensure that no two people are being paid for doing the same thing." 
6. Keep time zones in mind
As a first timer working from home, make sure you understand the different time zones of the world and the importance of dancing to that tune while keeping in touch with your colleagues in these time zones.
For instance, a determined buyer in England is highly enthusiastic about a current listing in Port Moresby that you posted on your website. For a start, he contacted you by email. But because you both live in different time zones, you saw his email the next day when you logged on, meaning it was daytime for him and nighttime for you when the email was sent.
To avoid this, you get back to him apologizing for the delay in response and ask for a time suitable for instant interaction, to move the interest forward.
Moreover, if you work in a multicultural company with offshore ties, chances are you will be communicating with your counterparts overseas at some point. This is where the different time zones are in effect, and if you're someone who knows how to cater to their needs, you might just be the one they feel obliged to communicate with on a regular basis, even while in lockdown; because, you seem to communicate at the appropriate hour.
7. Practice healthy habits
Working from home has its drawbacks, and none more obvious than eat, work, sleep, repeat, without sweat. Know what's next? Complications of the heart and probably six doors down to neverland. 
"Certainly, staff should practice good hygiene and try to maintain good health, including keeping themselves physically fit and healthy," said Department of Higher Education, Research, Science and Technology's Principal Media and Public Relations Officer, Mr. John Karani.
Engaging any form of fitness in between your breaks, naps and total free time - before or after work - will result in a healthy perspective and optimism, as well as being in tune with your immediate surroundings and your work schedule.
Whether it's grass knives, sand shoes or push ups as early as 5 A.M., if it's worth staying healthy, it's worth doing.
In these trying times, you can't fall sick especially when you're working from home and there's a deadline to meet. Practicing healthy habits mean abiding by health advises on COVID-19, stretching and warming up in between work sessions, and engaging in healthy diets will keep you in a healthy state of mind, while working in isolation. 
Bottomline
As well as what is expected of an individual in a new environment, working from home in PNG requires a lot of adjustments and change in work style with care and focus. Although working from home has its drawbacks, it doesn't mean it's detrimental in more ways than one. It simply means identifying and patching the cracks so that everything thoroughly and smoothly. 
Success will only follow if you take into consideration the dos and don'ts of working effectively from home, and making an effort to balance your personal and professional life under one roof.