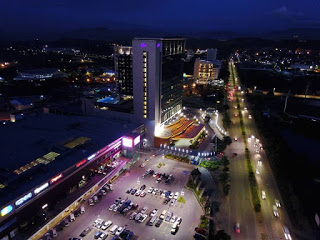 Source: OnePNG
Many expatriates move to Papua New Guinea (PNG) with only a vague idea that it is someplace north of Australia. That's about it. Nevermind where Port Moresby is. It is only natural then, to ask people that have worked in PNG and ask google about the country.
Most of what you come across will range from tourist type reviews to notorious stories of holds up and theft. It is wise to be cautious and follow your embassy, high commission and employer's security advise but you should not let that scare you into not accepting the offer to move to PNG. The majority of expats that move here are pleasantly surprised at the amazingly unique experiences that they've had.
A little about Pom City
Most of PNG's non-national residents are posted to work in the National Capital District (NCD) the capital of PNG. Port Moresby is the ONLY district in the nation's capital, to locals it is known simply as Pom City. It's a city that has seen a rapid growth in short span of time. Less than five years ago there was a clear demarcation of state and customary land boundaries; of business districts, industrial areas and residential areas. The city has grown so much that these boundaries are blurred and thousands are now living in what used to be the outskirts of Pom city. Several high impact projects like the Liquified Natural Gas (PNG-LNG) project, the 2015 Pacific Games and the APEC meetings which PNG is hosting this year have been catalysts of this rapid growth in infrastructure.
Suburbs in Pom City
Excluding subdivisions of suburbs (eg. Hohola 1 - 4), the nation's capital has 28 suburbs: Downtown/Port Moresby, Kone, Badili, Koki, Taurama, Gabutu, 2 mile, 3 mile, Korobosea, Manu, Boroko, East Boroko, 4 mile, 5 mile, Gordons, Gordons 5, Hohola (1- 4), Tokarara, 6 mile, 7 mile, 8 mile, 9 mile, Gerehu (1 - 7), Waigani, Ensisi Valley, Waigani Heights, Erima, Morata. Many local and international developers and financial institutions have invested in building residential properties over the last 10 years creating a significant increase in availability of residential properties at the same time a drop in rental prices - a welcome situation currently being experienced in the city.
Recommended apartments and suburbs
There are a variety of properties available from condominiums to townhouses, detached houses to apartments in all these suburbs. There are certain suburbs that are preferred by the expat community because of the higher security rating, the surrounding community and proximity to general conveniences and social hubs. If your organization has not already taken care of your accommodation - here are four suburbs and six apartment buildings that we recommend based on the surrounding environment and community, security and proximity to amenities and certain landmarks or features.
The transition to a new environment can be made more enjoyable if there is less for you to organize while acclimatizing, unpacking and familiarizing yourself with a new country. This is why an apartment within a secure, fully serviced compound is the easiest option for a new comer. The following apartments offer a variety of features including pool areas, entertainment areas, gyms and access to maintenance services from professional electricians, carpenters, plumbers, gardeners, pest control providers and waste removers.
Airways Residences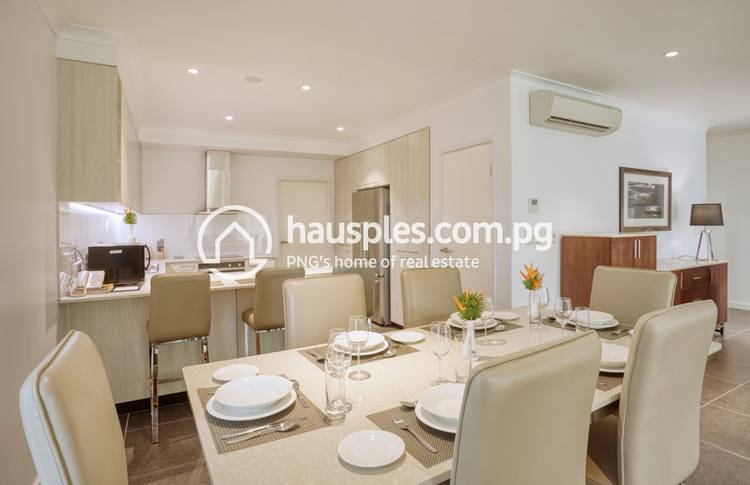 Located at 7 mile along Jacksons Parade, Airways is a great place to go home and simply forget the hustle and bustle of your work world. Within this secure and tastefully landscaped environment, is a park with a playground, a pool, a gym, tennis courts, 5 world class restaurants, a massage and beauty parlour, Westpac Bank with an ATM, a pharmacy and a well-stocked convenience store. The beautiful thing is that you have everything you need and more within walking distance. Click here for more information.

Chesterfield Apartments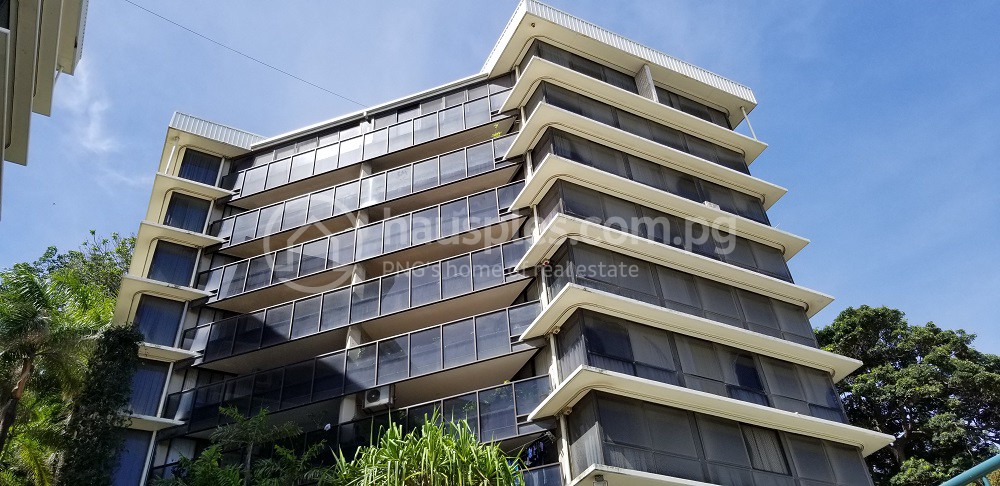 Chesterfield Apartments are located on Chester Street downtown. They boast breathtaking views of Walter Bay's sparkling turquoise waters, a lush tropical pool and outdoor spa and a barbeque area equipped with a bar. These apartments are five minutes drive from the CBD. Click Here for more information.

Era Matana Apartments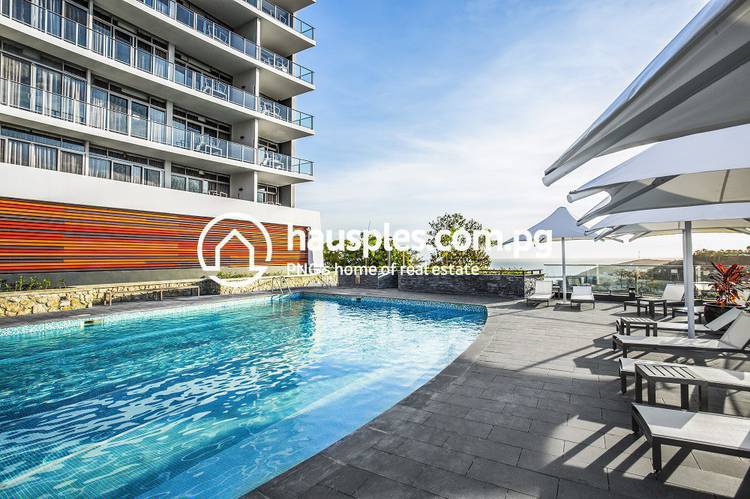 One of the newest properties to be built in the city, Era Matana is another amazing place to set up in a new country. It is within a 5 minute drive from the town CBD and has truly breathtaking views of both Fairfax Harbour and Walter Bay and some of this you can take in while you are working out! The aesthetics are out of this world and would definitely lessen the stress of moving countries. Click Here for more information.
Sol Wara Apartments
The Sol Wara Apartments are located on the waterfront of Konedobu. The apartments are located in one of the most convenient corners of Pom City with the Yacht Club practically next door and the two largest supermarkets less than five minutes drive away. You are afforded a view of Fairfax Harbour and because of its location just off the Poreporena Freeway this makes working and school drop offs in other suburbs less of a hassle. For more information click here.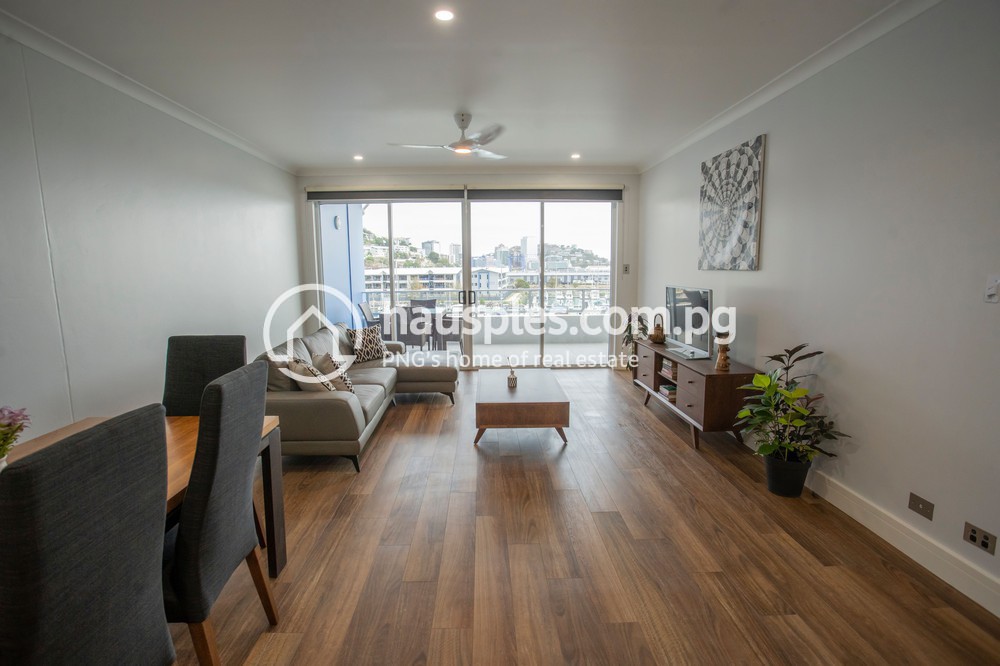 Ela Vista Apartments
Ela Vista Apartments can offer the perfect sea breeze and relaxing view of Walter Bay. Tropical plants arranged thoughtfully along terraces, ample parking space, a gym with a view and all this located on peaceful Chester Street. If swimming is your thing Ela Vista's lap pool offers a swim with a awe inspiring view. Click Here for more information.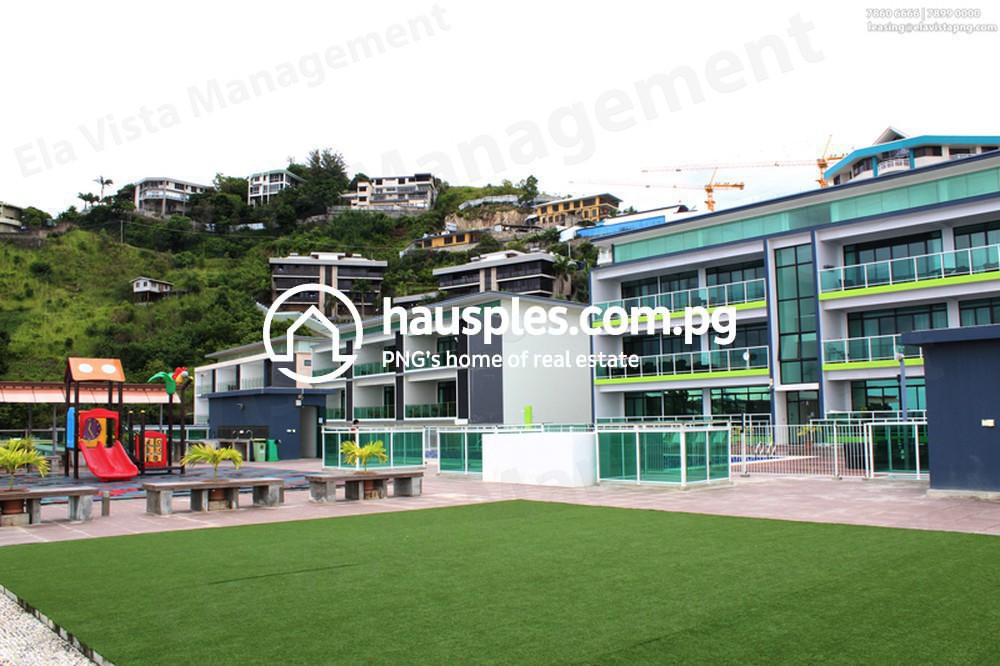 Windward Apartments
The Windward Apartments provide quick access to the Poreporena Freeway if you need to get to other suburbs, the beachfront and the CBD. Windward also boasts a gym, tennis courts, a barbaque area and is practically next door with a less than 5 minute drive from the newly constructed APEC Haus. Click Here for more information.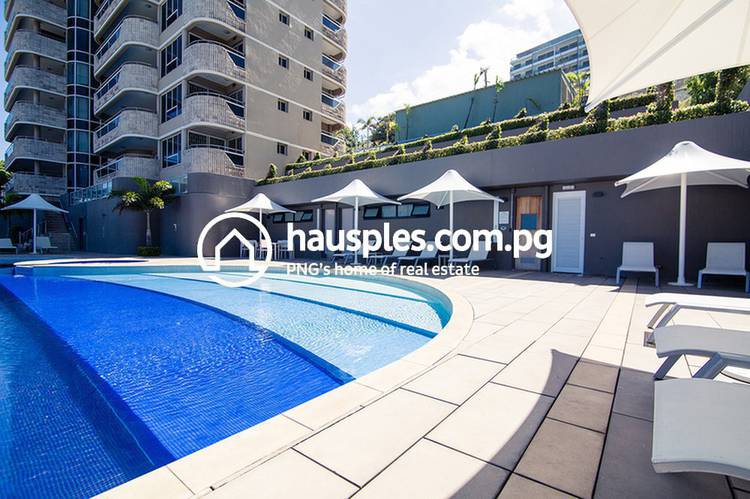 Town
Downtown Port Moresby or simply Town is the most preferred suburb because of its captivating view of the resplendent sea overlooking both Fairfax Harbour and Walter Bay, the whispering sea breeze and the proximity to Pom's prime social clubs (Yacht Club and the Aviat Club), all within a 10 minute driving radius. In minutes you can get from the social clubs to the Crowne Plaza and Grand Papua Hotels. In the same amount of time you can get to the shopping centres, Waterfront Boroko Foodworld and Stop N shop Harbour city. A five minute walk up the street, will bring you to ANZ, Westpac, BSP and Kina Bank branches.
Rentals within this area begin at K1,800 per week (appx AUD$600), there are many apartments and duplexes in fully serviced gated communities to choose from. Click Here to see more property available for rent in Town.
Boroko
Boroko is one of the two most sought after suburbs to live in according to respondents in the 2018 PNG Real Estate Survey. Boroko used to be one of the busiest commercial hubs in the late 80s and had many shopping centres who've since left leaving a number of vacant spaces. Boroko is a largely residential area with more than 10 schools, the three international high schools are located at East Boroko a suburb of its own now but which used to be a part of Boroko.  Boroko Market offers a great variety of fresh, organic local produce at cheap prices but it's best to go with a local guide the first couple of times you go. The is across the road from the National Football Stadium, Rita Flynn Netball Courts, the Cricket grounds, the country's central sports arena is located within Boroko.
Rentals within this area begin at K700 per week (appx AUD$240). Click Here to see more property available for rent in Boroko.
Waigani
The second most livable suburb is Waigani or as locals know it Wagga. Waigani is known as the seat of the government as it hosts almost all government institutions. The National Parliament, National Museum, Port Moresby National Arts Theatre, National Library, the National Archives building and the Supreme Court of PNG are all in Waigani. Port Moresby's only golf course is located in this suburb just 10 minutes drive from the Sir John Guise Stadium and the country's only mega mall, Vision City. PNG's 2 movie cinemas are also located in this suburb. The UN Building which will host all UN agencies and the World Bank will be also within this suburb once construction is complete. Three are the Stop N Shop chain of shops (Waigani North and Waigani Central), Jack's, the Stanley Hotel and Suites, Holiday Inn, Laguna Hotel, Dream Inn Hotel and BSP and ANZ banks are all within in a 20 minute drive of each other taking traffic into consideration. There are a number of gated communities like Islander Village, Lamana and Savannah Heights which would take you 10 minutes drive to get to any of these establishments. For a variety of activities and also the convenience of a short travel Waigani is a great location to rent. Gordon's 5, a suburb which has the Solomon Islands, British and Australian High Commissions; Indonesian, Japanese, Chinese and Korean Embassies all within a five minute walk of each other - shares a boundary with Waigani. 
Rentals within this area begin at K650per week (appx AUD$240). Click Here to see more property available for rent in Waigani.
Gordons
The Gordons suburb is the industrial hub of the capital city. It has the most businesses and warehouses but it also features a vast residential area with many standalone houses. Gordons is the closest to Jackson's International Airport out of the four suburbs featured. Boroko Foodworld and RH two of the largest shopping centres are located within Gordons. For many expatriates this suburb is attractive because of its ease of its location in the city - easy to get to offices in good time and if you want a weekend escape outside of town to explore the rugged mountains or the white sandy beaches of Central Province then this is an ideal location to search.
Rentals in this area begin at K600 per week (appx AUD$204). Click Here to see more property available for rent in Gordons. 
For more information you can Subscribe to our Newsletter to receive news and updates about new developments, land titles news, insurance information, real estate & housing demand trends and other information for developers or home buyers.