Esther and Thomas were excited, this was the day that they had been saving up for years! Their three children were laughing loudly, overjoyed at the thought of having their own rooms at last! Yesterday the family had been given the keys to their new home, today they would be moving their belongings from the 2 bedroom flat they'd been renting for the last 8 years into their new 4 bedroom house.
They had taken out a large loan with a bank and the home was mortgaged to them for many years and insurance was taken out in conjunction with the loan.
Esther would finally have her dream kitchen. The electric stove with the 6 hotplates and fan oven, a fridge and her prized washing machine. Her husband Thomas was just as excited about the expansion of his communications business. The space downstairs next to the laundry had been lovingly converted into a studio; with a mixer and a computer equipped with all that he'd need for audio, video and image editing.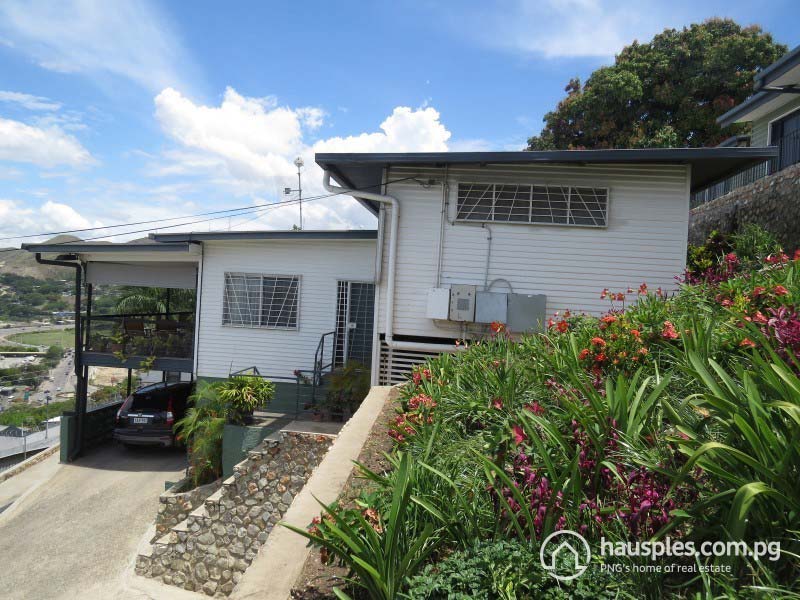 Source: Hausples.com.pg
The family eagerly carried, heaved, dragged and pushed their belongings into their dream home - the beginning of happy times in their new home.
Or at least it was meant to be. You see Esther and Thomas had NOT anticipated a fire would hit just months after moving into their new home! Esther and Thomas looked helplessly on, not only was their house badly damaged but Thomas's business prospects had been cut short by the fire.
Does this situation sound familiar? Do not get caught up in a mountain of debt without having a safety net.  
For many of us being prepared and protected means having the right equipment, the right contacts and knowing the correct ways. BUT there is one fundamental method of preparation and protection that many of us often overlook. The best preparation and protection we can have is 'insurance'.
Insurance
Many people do not understand the world of insurance. So what is insurance? To put it simply it is an arrangement that an insurance company makes with you that will compensate for a specific loss or damage covered by your policy, to your home and belongings in return for payment of a premium at a specified time. To best protect your home however, what you need is home insurance.

Source: Trans Pacific Assurance Limited
What is home Insurance?
It can be best described as the insurance policy that can assist with the replacement of your contents or repair of damage to your home. Home insurance policies insure the home itself along with the contents of your home.
Esther and Thomas in our story have taken home insurance covering the contents they could have Thomas's studio equipment and their other belongings covered and have the damage caused by the fire repaired.
How to go about getting home insurance?
In Papua New Guinea, Trans Pacific Assurance Limited (TPAL) has a variety of products that can be tailored to suit your needs. TPAL boasts an excellent response time, typically responding to queries and applications well within a working day.
To apply for home insurance there are three main requirements:
1.An accurately and fully completed Proposal Form.
2.A Valuation Report from a financial institution of your choice
3.Photographs depicting the property accurately if you are outside of Port Moresby, if you are in Port Moresby TPAL will send a representative to inspect your property.
Once you have these requirements you can either email, or mail, or send via facsimile a copy.
What happens?
After you agree on a policy and have completed all the necessary paperwork and paid the premium, your home and contents are now insured. For example in the event that a fire damages your home the first thing you must do is contact Trans Pacific Assurance Limited and report what damage has happened. If you are able to take pictures or a video that will be very helpful. Make sure you accurately complete the claim  form with all of the information about the damage that has been caused it is that simple! After you file your claim, a representative from TPAL will be there to make an assessment. After an assessment has been made then repairs can then commence to your home.
What are the other benefits of home insurance?
Contents - whatever you have inside your home you need to get them insured to ensure that you have the items protected. For example Esther has taken out home insurance, her dream kitchen will be repaired.
For property owners who intend to rent out their property it is wise to enquire about the many options available for you. There is a burglary cover so if your property gets broken into you can get your belongings replaced. There is a fire cover a will assist you if your property gets damaged as a result of these events.
It can seem very large task, but once you begin making enquiries you will be pleasantly surprised at how simple it really is. Be like Esther and Thomas and invest your hard earned money not only in making your dream home a reality but ensure to have protection in place to cover such an event. Make sure that you contact Trans Pacific Assurance Limited on +675 321 6808.
You can also click Here if you wish to send an email to get the protection in place to cover your dream home.  For more information you can Subscribe to our Newsletter to receive news and updates about new developments, land titles news, insurance information, real estate & housing demand trends and other information for developers or home buyers.