PNG's home of real estate, Hausples, is delighted to bring its prestigious property show to Papua New Guinea's commercial capital, Lae!
Having run two successful shows in Port Moresby, attracting over 10,000 attendees and sixty exhibitors, Hausples is now ready to take this event out of the capital.
"The feedback from the previous shows was extremely positive, but there was a definite demand for a similar event in Morobe province. There is a sentiment that Port Moresby receives more than its fair share of attention, particularly in the property market where house prices are high," said Tom Snelling, General Manager of Hausples.
"Lae is the perfect location to host a real estate show as it has direct links from the Highlands, Madang and Island provinces".
"With the Morobe Show happening the weekend prior, we felt it is an opportune time to squeeze this in before APEC starts in mid-November."
Realty is also one of the most common investment choices for owners of land within and on the fringes of the cities.
There are a lot of ways that people going into real estate can add value to their properties from building quality to security and landscaping, and a show like this one makes a lot of great information available to prospective real estate owners or anyone that needs to refresh their property.
Attendees will have the opportunity to meet some of Lae's biggest property developers, including Lae Birdwing and Hornibrook, both of whom are building high quality, secure housing which is affordable – a key factor in today's economic climate.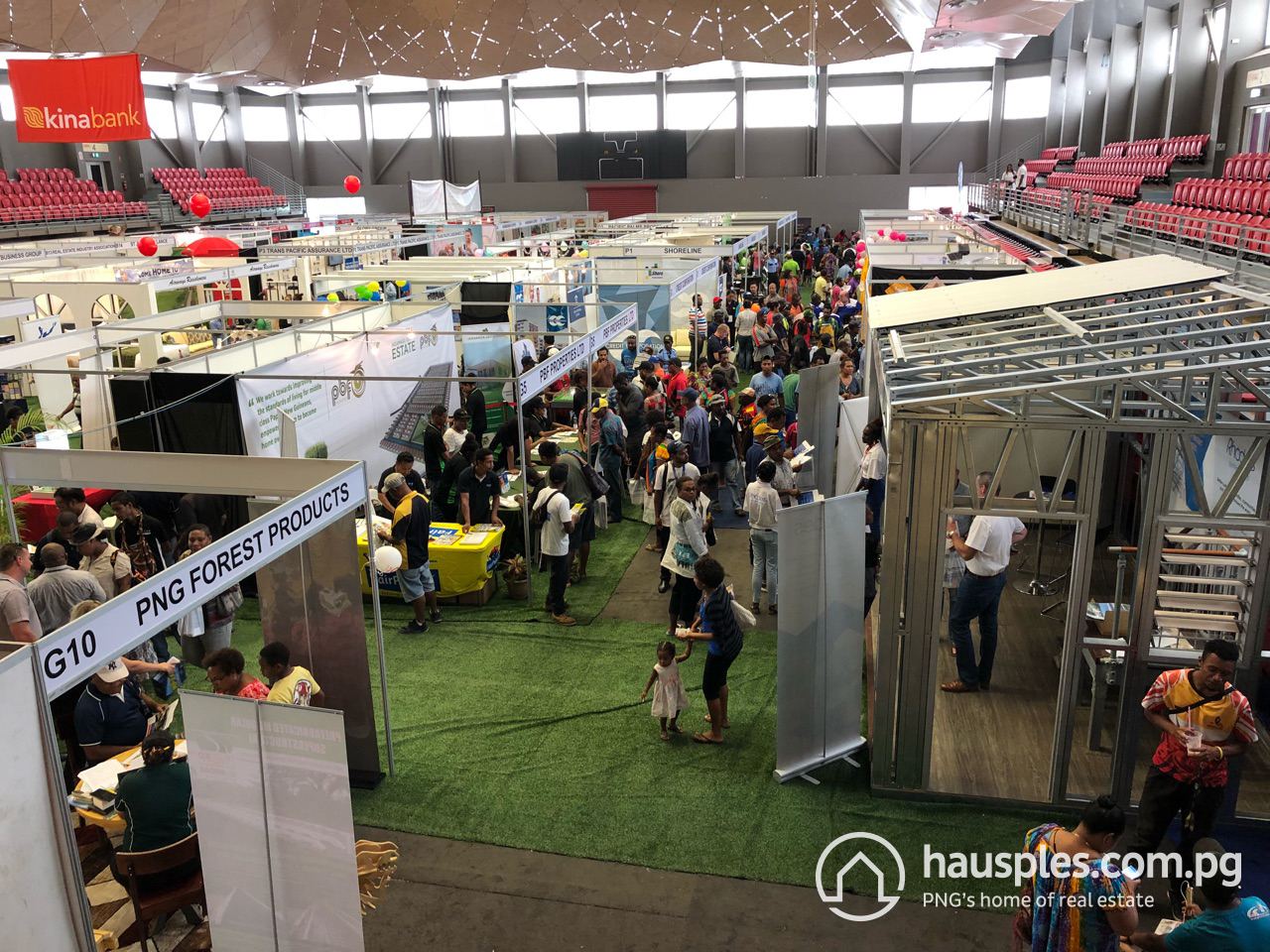 Bank South Pacific will be showcasing their home loan products, including the First Home Ownership Scheme, a key factor for many who are taking their first step into the real estate market.
Nambawan Super Limited will also be available to discuss their housing advance schemes with their contributors.
If you own land and you wish to build on it, check out PNG Forest Products who have a wide range of quality timber housing solutions and a reputation as leaders in this market.
Or, if you prefer to build it yourself, Hardware Haus will be there to showcase their wide range of products for all your building needs.
And during the 2 days, Paradise Foods will be keeping us all refreshed and fed with water stations around the venue and a food stall.
Hausples wishes to thank and acknowledge the support of the Post Courier, Niugini Electrical and Guard Dog Security who will also be showcasing their products and services during the show.
So, whether you are buying a new home or renovating an existing one, be sure to check out the Hausples Real Estate Show in Lae on the 2nd and 3rd November at the Sir Ignatius Kilage Stadium.
And the best part about this show; entry is free and everyone is welcome!