BSP PNG| "It's an unbelievable feeling when they hand you the keys to your house - something that you can call your own," recalls Margaret Neme when she recently received keys to her first home made possible through BSP's First Home Ownership Loan (FHOL).
Margaret is one of over 1,000 first homeowners to purchase a home under BSP's FHOL, a home loan product that continues to be very popular and remains an important financial objective for many.
"I had a choice of preference for what my dream home would be, but I was unsure about making a big investment in my life. I thank God for seeing my family through during these unprecedented times and having made this bold move was great courage in itself.  I can now say, my family's future is safely secured, and a place we can call our own,' Margaret said.
"Thank you to BSP for the competitive fixed interest rate, with repayments over a 40 year term, I told myself that it was worth a try. I was not too confident about my application, but giving this an attempt, I made sure, I provided all requirements for loan processing," Margaret added and, with a few amends and adjustments to her requirements, she successfully qualified for a BSP First Home Ownership Loan.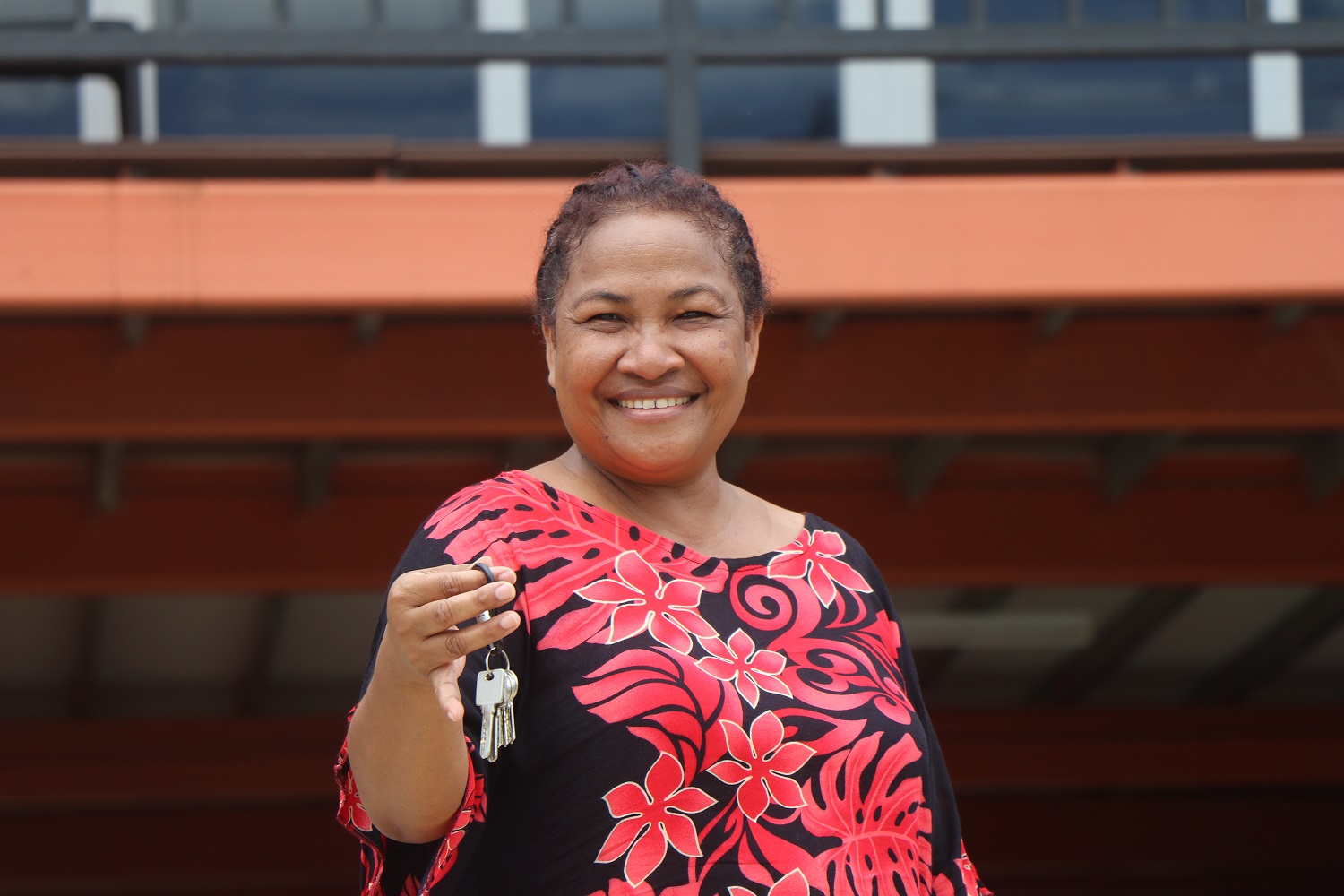 Today, she shows off her keys to her new home. "It's an unbelievable feeling when they hand you the keys to your house – something that you call your own," Margaret further added.
As at April, 2021, BSP Financial Group Limited (BSP) has approved loans to the total value of K312 million under the BSP FHOL.
BSP Group CEO Robin Fleming said while the product is a joint initiative with the government that begin in 2014, BSP has fully funded the program after the government's liquidity support for the facility "did not eventuate years ago".
 "While our FHOL remains at the fixed interest rate of 4%, the lowest offered by Commercial Banks at K400,000 maximum funding availability, our Standard Home Loan Interest rate is 5.5% for those looking at properties above K400,000.  That is not just for a number of years but the duration of loan repayment period," Mr Fleming added.
The interest in the home ownership and for affordable Home Loan Products has been relatively high since the introduction First Home Owners Loan product in 2015. The majority of loans funded are mostly in Port Moresby largely due to size of market and increased interest from housing developers.
However, interests from potential homebuyers also remain high across PNG, from young professionals to long-serving employees in both the public and private sectors.
In the recently published Hausples survey, results showed that 16% of respondents to the survey were employed in the public sector, who were keen to own a home.
Over 70% of respondents surveyed were looking to buy their first home, and 80% of the total respondents needed a mortgage to buy a home.
Customers interested in BSP's First Home Ownership Loan can fill out the form here: https://www.hausples.com.pg/banks-finance/