Finding a sound investment opportunity can be like finding a needle in a haystack, especially if you have only a vague idea of where the haystack is located; of course if one had a magnet, this would solve the problem in mere seconds.
Today let Hausples be that magnet for you. There is an investment opportunity that would be perfect for you that is looking to set up your business's office, showroom or retail outlet in a strategic area in Papua New Guinea. This area always has a ridiculous amount of foot traffic, is less than 5 minutes drive from the capital city's CBD, is also five minutes drive from ALL the commercial banks that operate in PNG and this investment property is located on the shoulder of an arterial road making suburb hopping a piece of cake.
Koki has always been a bustling area in Port Moresby. Since the early 70s it has had a busy waterfront with locals and expatriates congregating the area because of the quality vegetable, fruit and seafood market. Today Koki boasts Port Moresby's only seafood and fish market, an outlet of PNG's most popular chicken and chips chain, several government and non-governmental organizations offices, service stations, banks, a police station and many monuments that add an aesthetic allure to the seaside drive. Koki is also a major shopping hub because it provides a last shop-stop in town for many Motuan villagers.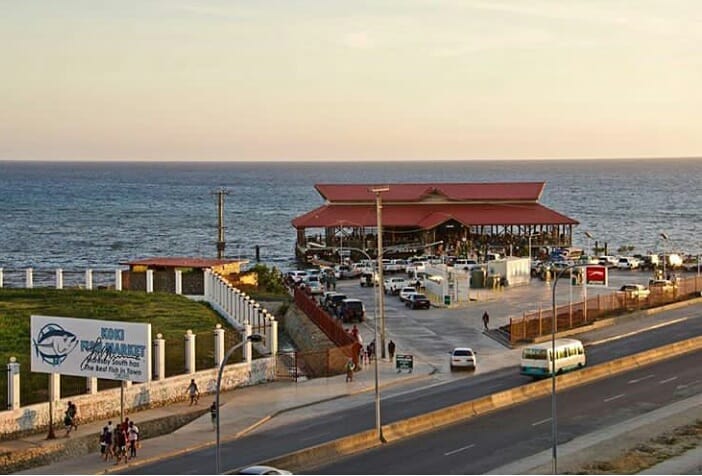 Pictured above is Port Moresby's only fresh seafood market Koki Fish Market | Source: Jolygram
Which brings us to Koki Bay City. Port Moresby's latest investment opportunity. Pictured below is the property with units that are up for rent at K20,000+GST per month (AUD$6,918.00)  or purchase for K2,250,000 (AUD$778,275.00).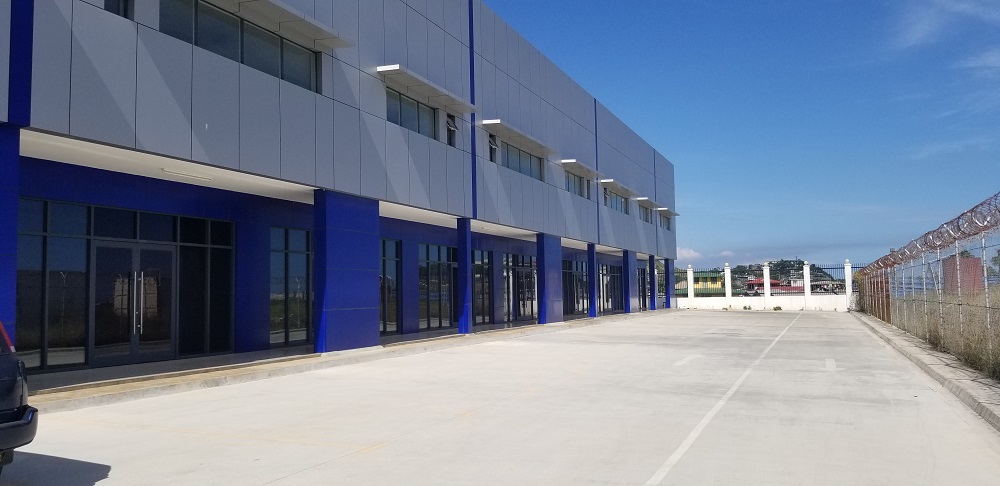 Koki Bay City is in an ideal location along the Hubert Murray Highway which flows into the Poreporena Freeway making it easy for one to get in and out to another suburb in minutes. There is extensive security, with 24 hours security services provided along with security windows and the compound is securely fenced. The 300sqm units are split over two levels, they come equipped with their own kitchen and bathroom facilities including steady air conditioning. The Koki Bay City compound provides ample and secure parking for tenants and customers alike and of course to ensure the smooth flow of business, back up electricity and water is provided. Koki Bay City - ideal location, ideal set up and perfect investment opportunity.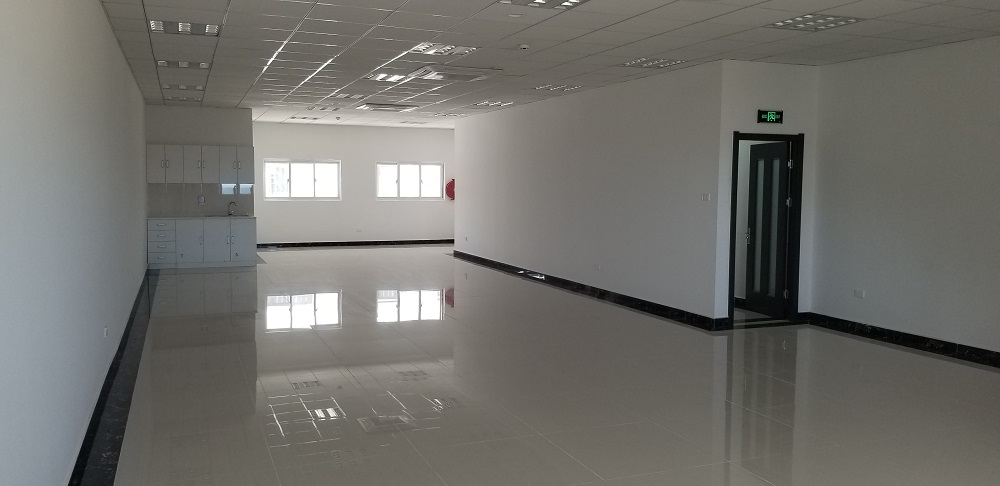 If you would like to more information on Koki Bay City or other investment opportunities in PNG, you can Subscribe to our monthly newsletter or you can email [email protected] If you would like to see what properties there are for residential purposes in this same area you can click Here.