Are you based in Momase, or the Highlands or Islands region and are in the process of building, renovating or purchasing your dream property?
Have you got questions that you want an expert to answer? Picture a room with experts that can answer your technical, financial and practical questions in more accessible Lae City. The 2018 Hausples Lae Show will be that and more for you!
Traditionally the focus of the property industry centers around the nation's capital, however, Lae is undoubtedly the commercial and industrial hub of PNG and Hausples is eager to increase its presence throughout the provinces. The Hausples.com.pg Lae show will be hosted at the Sir Ignatius Kilage Stadium on Friday the 2nd and Saturday the 3rd of November, from 10am to 4pm.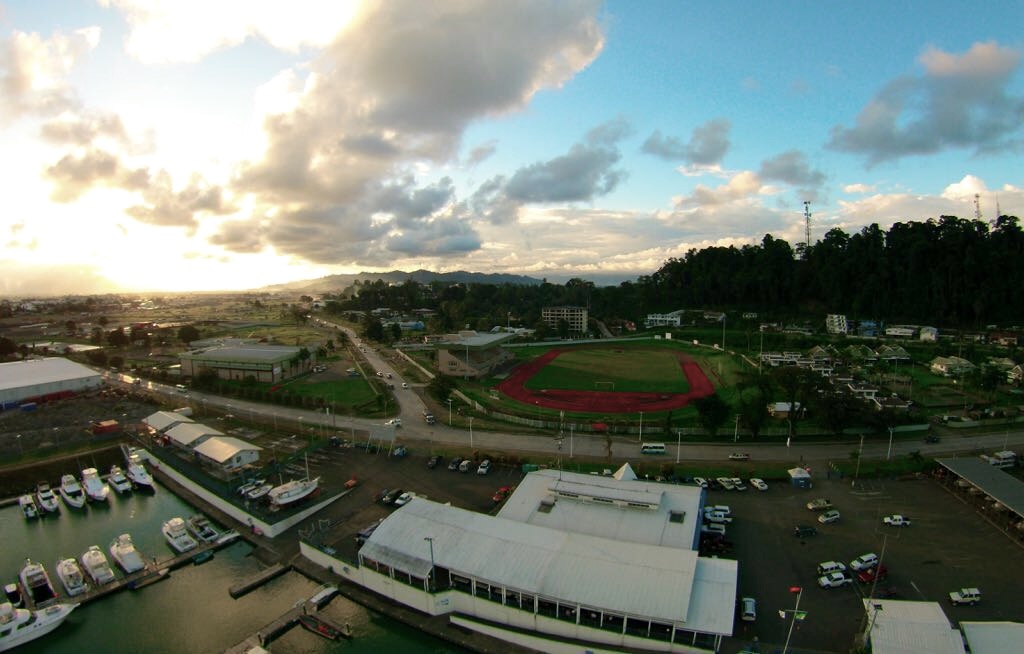 Sir Ignatius Kilage Stadium from the Lae Yacht Club | Source: RainyLae
The Lae Show is set to be as spectacular an event as its precursors in Port Moresby which were deemed a huge success by over 10,000 Papua New Guineans and expatriates who visited the shows; the same sentiments were shared by the 80 plus booth holders that showcased their products and services in the previous shows.
What to expect as a visitor?
The show provides the perfect opportunity to meet all of the stakeholders in the property industry under one roof and walk out armed with ALL of the information you need to buy, rent, renovate etc a property. In fact this is the ONLY place where you will have free access to relevant, accurate information and make comparisons on prices and options available in PNG - under one roof!
You can also expect to listen to practical advice from industry experts and witness interactive displays, receive brochures/pamphlets and of course the chance to talk face to face with a representative from a leading firm. Do not miss out! Click Here to register to attend.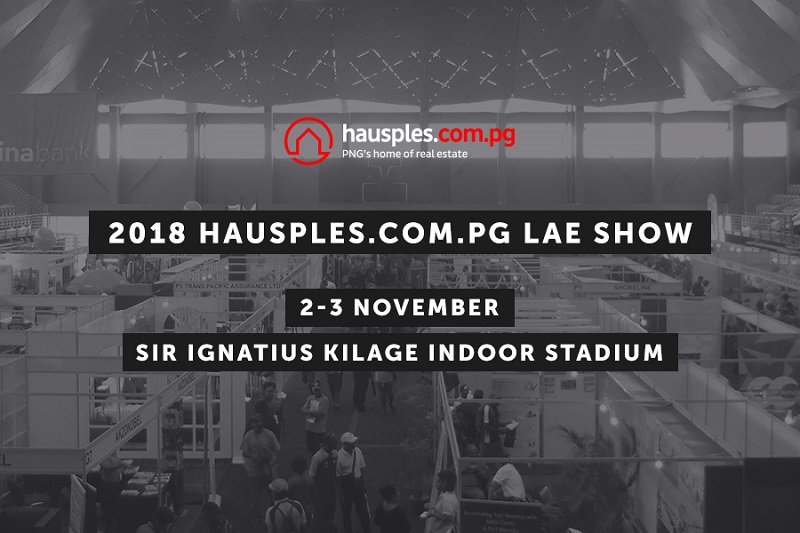 What to expect as exhibitor?
The opportunities are endless! Make contact with your target audience the home buyers and make an impact; get provisional contracts signed; build your network - all in only two days in secure and convenient location!
The show held in June provided finance and insurance providers, property developers, home builders and real estate agencies infinite traffic from individuals and corporate clients. These companies greatly increased the visibility of their products and services with 78% of the total attendees making inquiries leading to more business. Several agencies experienced client walk-ins  that resulted in provisional agreements signed! 
The Hausples Lae show will provide an avenue for you in the industry with business headquarters in the Momase, Highlands and Niugini Islands region to solidify your position and showcase your product and services as imaginatively as you dare - in the faces of THOUSANDS of home and investment searchers. Make it your mission to have a huge presence at the Lae Show and make your mark in PNG real estate industry!
Take advantage of this opportunity Register Here as an exhibitor or you can Register Here as an attendee to attend the Hausples.com.pg Lae Show.