3 Bed, 3 Bath Apartment for Rent in Taipan Apartments Waigani Drive
Modern day 3 Bedroom & 3 Bathroom | Taipan apartments
Upon stepping inside, your attention is immediately drawn to the convenience of a storage space situated on your left. This serves as an ideal spot for storing shoes, umbrellas, or other items for easy accessibility. The living area exudes comfort and style, adorned with three wooden sofas, a complementing coffee table, and a 36-inch TV integrated onto a knee-high cabinet. Sunlight streams through the generous sliding windows, a seamless connection with the outdoors while inviting refreshing breezes to flow through the lounge, ensuring optimal ventilation. For added comfort on warm days or humid evenings, a ceiling-mounted air-conditioning unit has been thoughtfully installed.

Adjacent to this space, a well-appointed dining table comfortably accommodates up to four individuals, offering a charming setting for shared meals. Conveniently located downstairs is a bathroom area, catering to the needs of both guests and visitors.

The large kitchen area boasts modern amenities, including a dishwasher, hob, and ample storage facilities. The landlord extends the courtesy of providing electrical appliances and cutlery for the convenience of new tenants upon their arrival. A generously sized refrigerator is also thoughtfully included. The adjoining laundry area features an automatic washer and a large sink, ensuring effortless management of laundry needs.

Following the staircase reveals three spacious rooms on the upper level. The first room, designed as an en-suite, offers views to the Holiday Inn Express Hotels and the captivating city lights that come alive in the evening. This room also features a walk-in wardrobe that seamlessly leads to the attached bathroom, combining functionality with elegance. The remaining two rooms are adorned with in-built wardrobes and are fully air-conditioned to ensure year-round comfort.

The ample windows not only infuse the space with abundant natural light but also facilitate the circulation of fresh air, rendering the entire apartment exceptionally well-ventilated.

Secure an inspection appointment today to embark on the journey of discovering a home that commits to comfort, convenience, and refined living.
Choose an Insurance Cover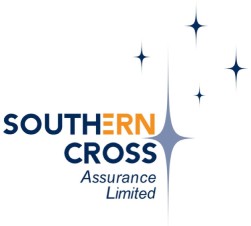 Similar Apartments in Port Moresby