Papua New Guinea Overview
Here is all you need to know about Papua New Guinea, the country specs, key features and the latest real estate prospects and trends.
Papua New Guinea (PNG) occupies the eastern half of the island of New Guinea and shares international borders with Australia, Indonesia, Solomon Islands and the Federated States of Micronesia. It is an attractive investment destination and has immense potential in tourism, thanks to its flora and fauna and cultural and linguistic diversity.  It comprises 20 provinces, the autonomous region of Bougainville and Port Moresby, the National Capital District (NCD).
Location and Economy of PNG
Papua New Guinea (PNG) occupies the eastern half of the island of New Guinea and shares international borders with Australia, Indonesia, Solomon Islands, and the Federated States of Micronesia. 
PNG is 160km north of Australia and includes over 600 islands and 5,000 km of coastline across 463,000 sq km.  
The country comprises 22 provinces, the autonomous region of Bougainville and Port Moresby, and the National Capital District (NCD).
PNG is endowed with natural resources and is home to one of the world's largest tropical rainforests. The country has significant gold, silver, copper, nickel, cobalt, crude oil, natural gas and other mineral deposits. Forestry, mining, petroleum, agriculture and livestock, tourism and hospitality, fisheries, and manufacturing are the major economic drivers in PNG.
PNG History and Culture
Archaeological evidence suggests that the Island of New Guinea was first settled over 50,000 years ago by humans who likely arrived in two different migration groups at different times.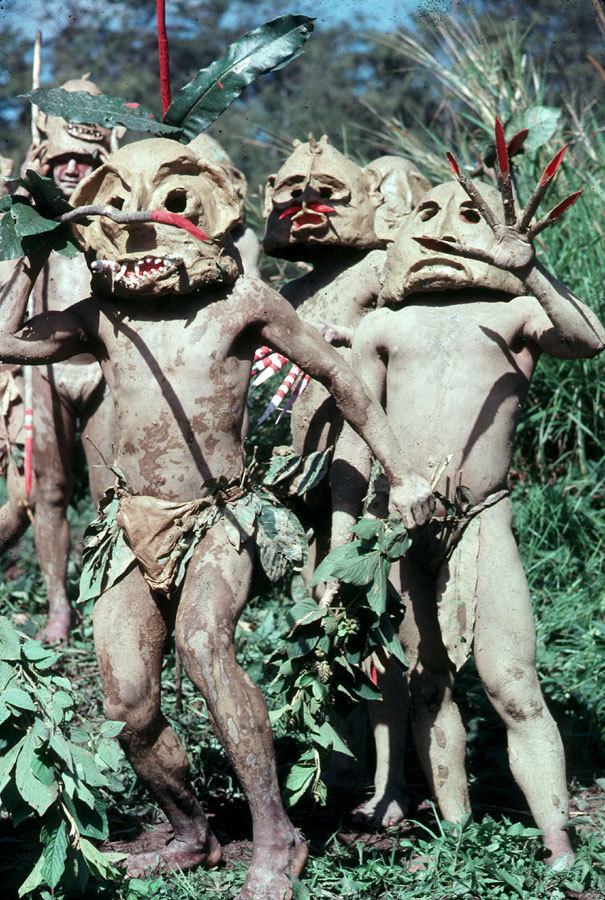 The first European contact occurred in the 16th century when Portuguese and Spanish explorers chanced upon the main island. Jorge de Menezes, a Portuguese explorer, called it "Papua" when he visited in 1526 – 1527. Spaniard Ynigo Ortiz de Retez called the island "New Guinea" in 1545 as he thought its inhabitants resembled indigenous populations on the African Guinea coast. 
The island's southern area was colonised by the British in 1884 and was known as British New Guinea. In 1905, the territory was transferred to the Australian Commonwealth and renamed the Territory of Papua.
The northern region, along with parts of the Highlands and Islands regions, was Germany's territory and known as German New Guinea. Australian military forces captured these areas during World War 1 and administered the region afterwards. When PNG became independent in 1975, the names Papua and New Guinea became amalgamated, hence the name Papua New Guinea.
The current estimated population of PNG is ~8.94 million with foreign nationals making up 1% of the total population. The majority of the population live in rural areas, with up to 25% of people residing in urban centres.
PNG is reputedly the most ethnically diverse country in the world, with over 850 languages. Geographic regions broadly categorise Papua New Guineans: New Guineans (from the Momase area on the north mainland), Papuans (from the south), Highlanders and Islanders. 
Port Moresby, the capital of PNG, is situated within a natural harbour on the southwest coast of the mainland. The capital is culturally diverse, and the estimated population of Port Moresby is 400,000 residents.
Climate of Papua New Guinea
Papua New Guinea is within the tropics, with a typical daytime temperature in the lowlands between 30 - 32 °C and dropping to 23 - 24 °C at night. Although the seasons are influenced by the trade winds (dry season between May and November) and northwesterly monsoons (wet season between December and March), the coastal areas are typically hot and humid all year round, and rain is common.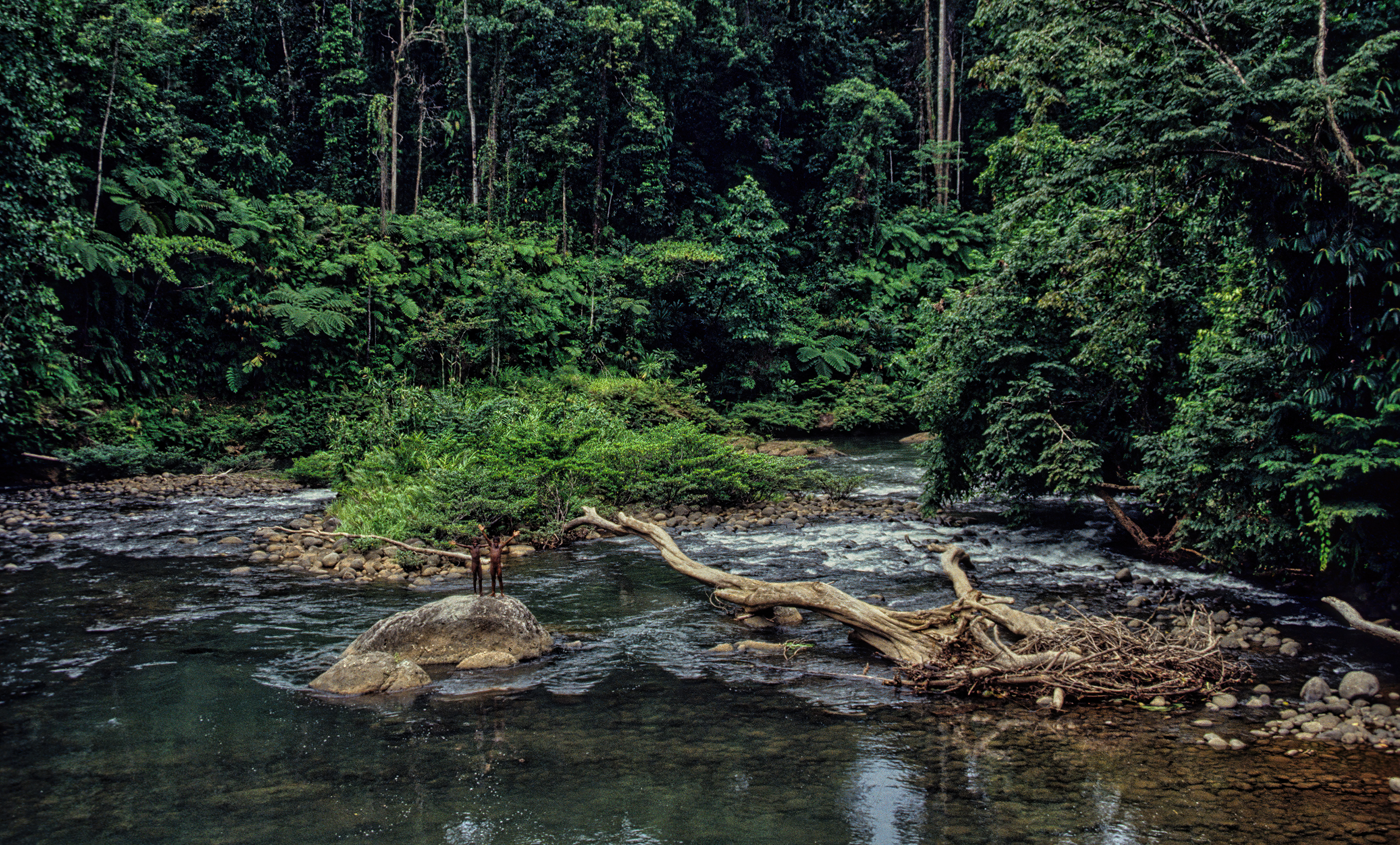 Port Moresby tends to be drier than the rest of the country, receiving an average rainfall of 1020mm a year due partly to its sheltered location. By comparison, Madang gets an average of 3500mm of rain a year. 
The Highlands region is refreshingly cooler, with temperatures between 20 - 29 °C during the day, dropping to below 15 °C at night. Frost and snow are not uncommon in high altitude areas.
Languages in PNG
Official languages of PNG include English, Tok Pisin (also known as Pidgin English), PNG Sign language and Motu. English is widely spoken and used in the courts, by the government and the education system. English is typically spoken when conducting business, and translators are rarely required.
Indigenous languages and local dialects number 850+.
Currency, Credit Cards and GST in PNG
The PNG Kina is the currency of Papua New Guinea. One Kina (K) is constituted by 100 Toea (t) - pronounced "toy-ya".
Banknotes are denominated in K100, K50, K20, K10, K5 and K2. Coins in circulation are K1, 50t, 20t, 10t and 5t.
All transactions in PNG are subject to 10% goods and services tax (GST). The GST component of a good or service is usually included in the published prices. Most shops, restaurants, and major hotels accept Amex, Diners, Mastercard and Visa credit cards.
There are three banks in PNG: Bank South Pacific (BSP), Kina Bank and Westpac Bank. They all issue debit cards on request, as well as standard bank cards which can be used on EFTPOS in most major stores, but can't be used for online transactions. 
Be warned, the queues at the bank can be quite long and tiresome, so setting up internet banking at the time of opening the account is wise.
Cost of Living in Papua New Guinea
Papua New Guinea is an expensive country to live in, from housing to food and lifestyle costs. 
Rental prices have been compared to Manhattan or Sydney, and there are several reasons for this. The land tenure system favours traditional (customary) land ownership, and only a small proportion of land in PNG is state-owned (~3% by some estimates). Therefore, there is a shortage of land that is available for development, making land prices high. Secondly, many properties have essential services supplied that would not be typically required overseas, such as security, backup electricity and backup water. 
Secure, quality rental accommodation starts at K1,500 per week for a very affordable home and up to K6,500 for a luxury apartment. 
Many goods in PNG are imported, and as such, most products include the cost of freight and duty, which are higher than overseas markets. The following table compares commonly purchased groceries against common currencies.
| | | | | | | |
| --- | --- | --- | --- | --- | --- | --- |
|   | PGK | AUD | USD | GBP | EUR | PHP |
| Exchange Rate Aug 2021 (Approx) | 1 | 0.39 | 0.29 | 0.21 | 0.24 | 14.37 |
| Properties (per month) |   |   |   |   |   |   |
| 3-Bed Mid Range Apartment  | 13,000.00 | 5,070.00 | 3,770.00 | 2,730.00 | 3,120.00 | 186,810.00 |
| 3-Bed Luxury apartment  | 21,666.67 | 8,450.00 | 6,283.33 | 4,550.00 | 5,200.00 | 311,350.00 |
|   |   |   |   |   |   |   |
| Groceries |   |   |   |   |   |   |
| Coffee 225gm | 15.00 | 5.85 | 4.35 | 3.15 | 3.60 | 215.55 |
| Milk 1l | 6.00 | 2.34 | 1.74 | 1.26 | 1.44 | 86.22 |
| Cola 500ml | 3.50 | 1.37 | 1.02 | 0.74 | 0.84 | 50.30 |
| Bottle water 500ml | 3.00 | 1.17 | 0.87 | 0.63 | 0.72 | 43.11 |
| Sliced White Bread | 5.50 | 2.15 | 1.60 | 1.16 | 1.32 | 79.04 |
| Rice 500gm | 3.00 | 1.17 | 0.87 | 0.63 | 0.72 | 43.11 |
| Cheese (imported) | 18.00 | 7.02 | 5.22 | 3.78 | 4.32 | 258.66 |
| Head of Lettuce (local) | 12.00 | 4.68 | 3.48 | 2.52 | 2.88 | 172.44 |
|   |   |   |   |   |   |   |
| Eating Out |   |   |   |   |   |   |
| Meal for 2 at a mid-range restaurant | 140.00 | 54.60 | 40.60 | 29.40 | 33.60 | 2,011.80 |
| Meal for 2 at a high-end restaurant | 250.00 | 97.50 | 72.50 | 52.50 | 60.00 | 3,592.50 |
| Local Beer | 12.00 | 4.68 | 3.48 | 2.52 | 2.88 | 172.44 |
| Imported Beer | 15.00 | 5.85 | 4.35 | 3.15 | 3.60 | 215.55 |
| Bottle of Wine | 60.00 | 23.40 | 17.40 | 12.60 | 14.40 | 862.20 |
| Bottle of Spirits | 180.00 | 70.20 | 52.20 | 37.80 | 43.20 | 2,586.60 |
|   |   |   |   |   |   |   |
| Education |   |   |   |   |   |   |
| From | 3,000.00 | 1,170.00 | 870.00 | 630.00 | 720.00 | 43,110.00 |
| To | 56,000.00 | 21,840.00 | 16,240.00 | 11,760.00 | 13,440.00 | 804,720.00 |
|   |   |   |   |   |   |   |
| Social Clubs per annum |   |   |   |   |   |   |
| From | 1,900.00 | 741.00 | 551.00 | 399.00 | 456.00 | 27,303.00 |
| To | 4,300.00 | 1,677.00 | 1,247.00 | 903.00 | 1,032.00 | 61,791.00 |