Major Malls And Shopping Centres in PNG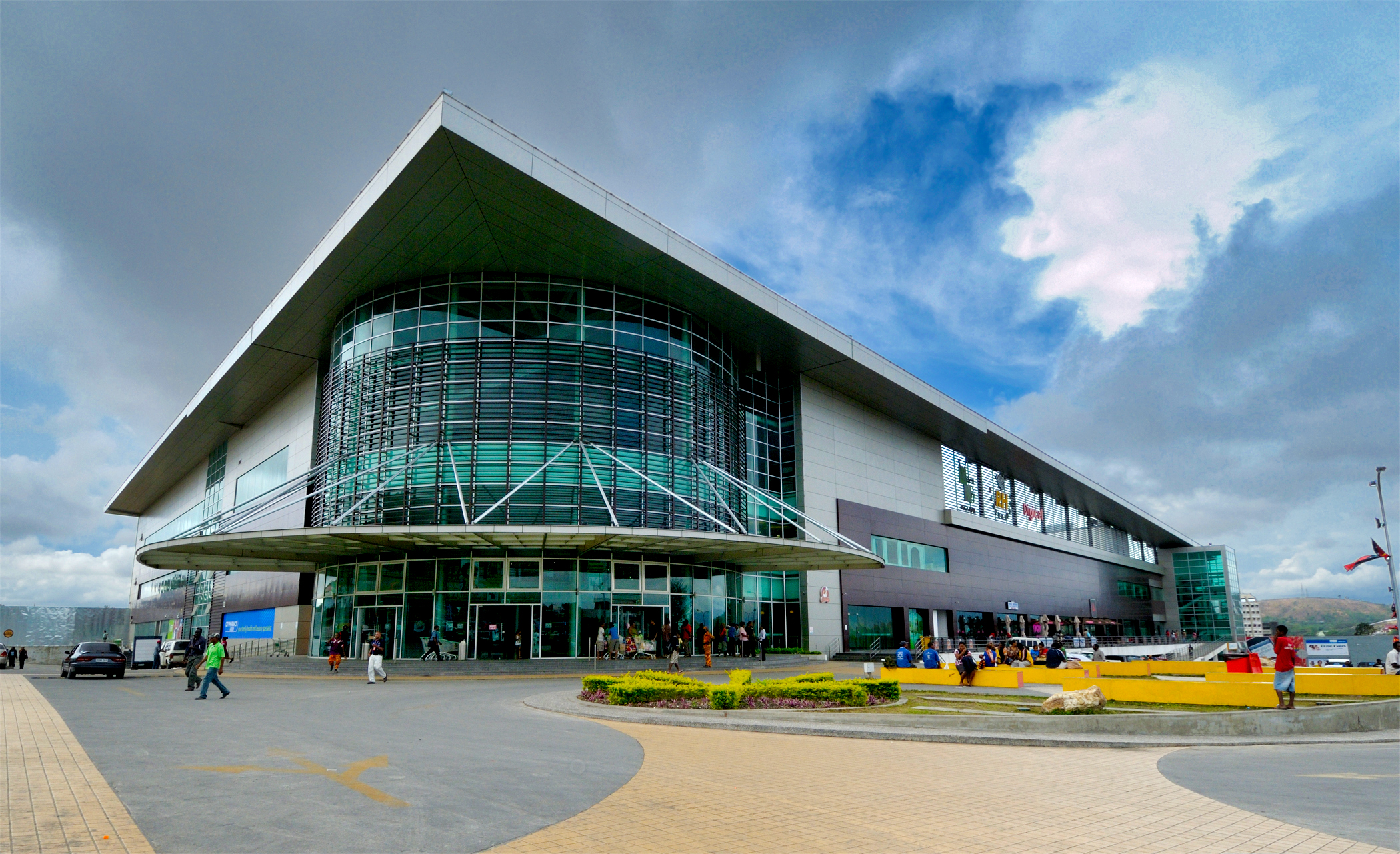 Vision City Mega Mall
Website: www.visioncitypng.com

Location: Corner of Waigani Drive and Sir John Guise Drive, Waigani

Contact: +675 302 8555

Operating Hours: 9am to 10pm Daily
Vision City Mega Mall, or "VC", in Waigani is next to the Stanley Hotel and across the road from the Sir John Guise Stadium. VC is PNG's most extensive shopping complex, housing more than 70 shops covering over 45,000 square meters of floor space. On offer are a supermarket, pharmacies, electronics, clothing and fashion, homewares, airlines and travel agencies. There is a wide range of restaurants, from steak houses to authentic Chinese dining, to noodle bars and pizzerias.
On the top floor are a three-screen cinema complex and the popular Cosmopolitan nightclub.
There is undercover parking with access to a car valet and free open-air parking too.
Waterfront Mall
Location: Champions Parade, Konedobu

Contact: +675 305 8600

Email: [email protected]

Operating Hours: 8am to 8pm Daily
Waterfront Mall is primarily a high-end supermarket with an extensive range of international products and groceries. As well as the supermarket, there is also a department store, BSP branch, phone and tech shops, telecom kiosks, clothing stores, a bottle shop (liquor store), Air Niugini booking agent, chemist and optician.
There is ample car parking and high security.
Harbour City
Location: Harbour City Road (adjacent to Spring Garden Road)

Contact: +675 312 0000 (supermarket)

Operating Hours: 8am to 7:30pm Daily
Harbour City is a mixed development precinct with residential, commercial, and retail outlets within safe walking distance and a stone's throw from the CBD.
As well as apartment blocks, there is a large supermarket, bottleshop (liquor store), pharmacy, banks, restaurants, and coffee shops. Harbour City is also home to the American Embassy. There are several safe parking areas with access to all of the amenities.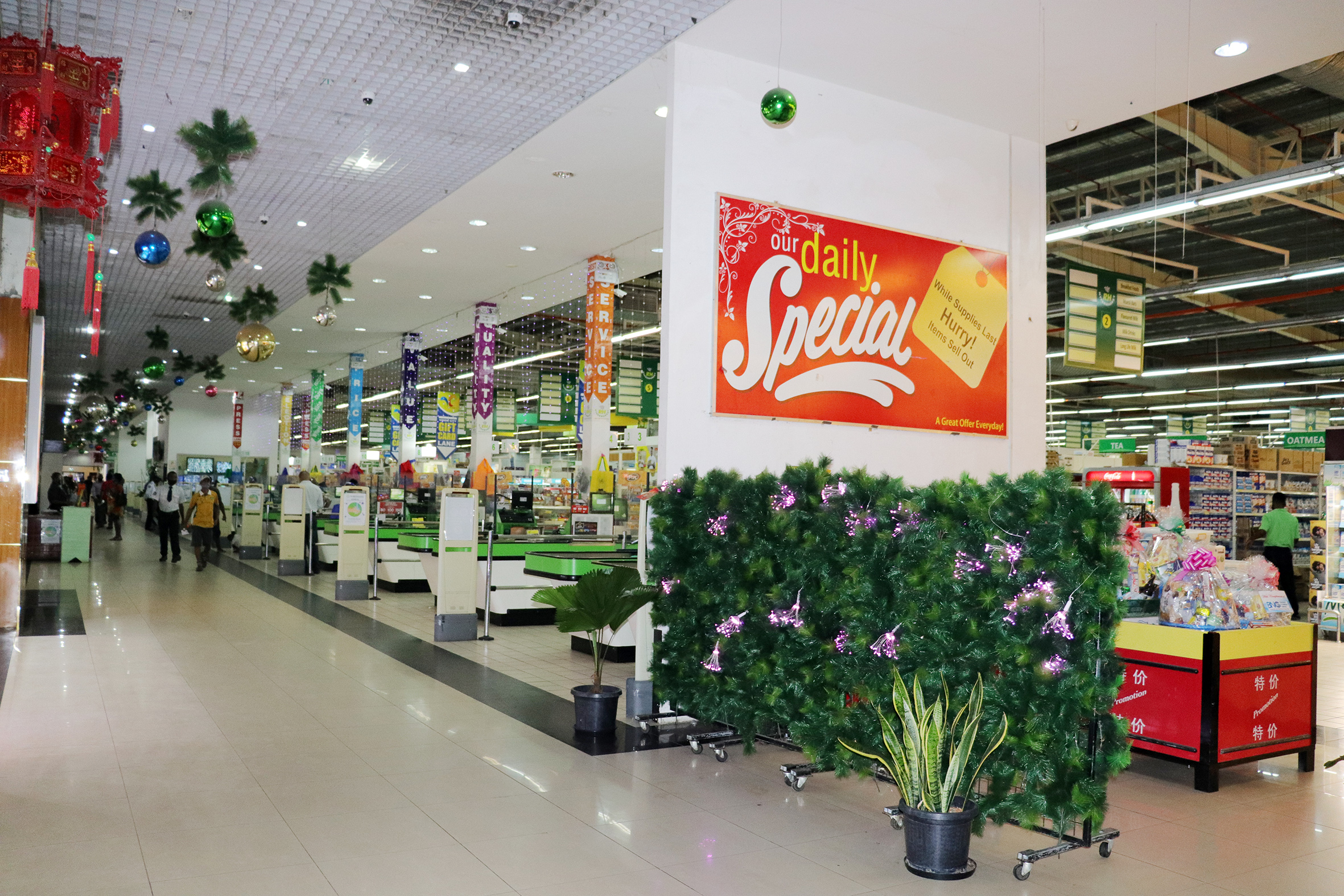 Waigani Central
Waigani Central contains a grocery supermarket and retail outlets spread across a large property with ample parking.
The complex has a hardware store, shoe shop, homeware shops, a clothing boutique and a luxury gift shop. Several dining choices include a café within the supermarket, a restaurant and bar that offers a blend of local and international cuisines, and PNG's leading fast-food chain drive-through.
Liquor Outlets
Most supermarkets have a liquor outlet, and there are several independent liquor stores around the city. Liquor licenses will usually trade from Monday to Saturday, 10am to 8pm. They are not allowed to open on Sundays.

Due to the COVID-19 pandemic, there are further restrictions on alcohol sales, and stores are only allowed to trade between Monday and Thursday during the State of Emergency.
Clothes and Fashion in Papua New Guinea
Clothing stores are located within most shopping complexes, with the largest selection in the Vision City Megamall, including JeansWest, Cherish Boutique, The One and Marks. Stores cater for men, women, and children and offer specialist lines such as beachwear and sporting wear. Jack's of PNG offers high-quality unisex lines at their VC and Waigani Central stores, and most of the hotels have one of their boutiques.
Boutique shops with a curated selection of PNG designer clothing, many of which feature on local fashion runways, are Miss PNG in Vision City, Glow Boutique inside the Shady Rest Hotel, and Maku Gifts at the Gordons Business Centre.
Both hosted monthly, POM City Markets and Harbourside Night Markets are a safe and friendly environment to browse locally made products from small businesses. These markets sell unique PNG jewellery, while high-end pieces can be found at PNG's two major jewellers; House of Gemini and Kara Jewellers.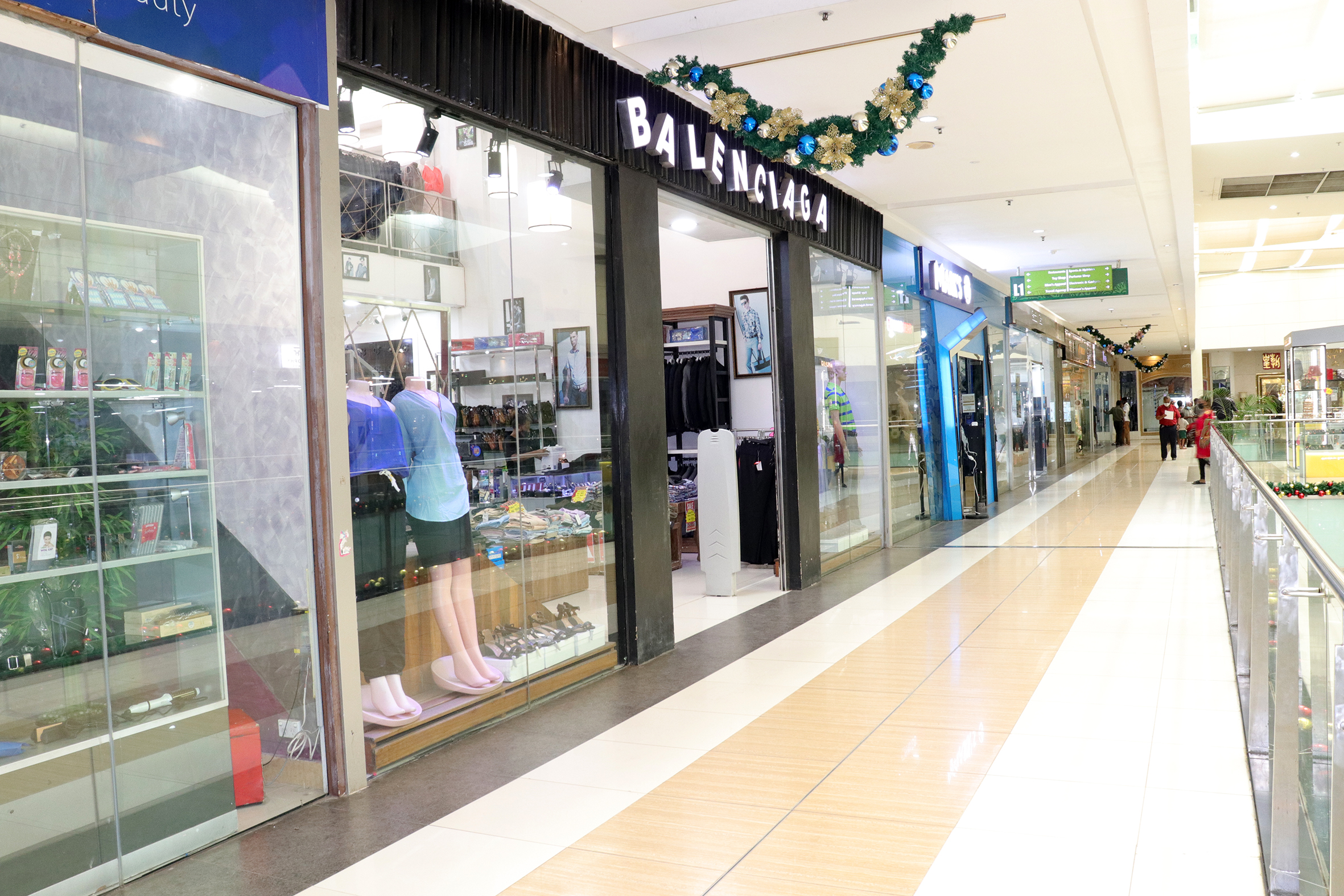 Local Food Markets in PNG
Papua New Guinea has a wide variety of delicious local fruit and vegetables available from all supermarkets. However, open-air markets sell the freshest produce, such as at Boroko or Gordon's markets. Local produce is brought directly from the Central and other provinces to these two markets before being distributed around the city by resellers. Travellers should take an escort with them as there are security risks at these locations.
Pacific Adventist University (PAU) has a great market on Sundays. There is a wide range of organic produce, all grown within the university grounds. It is secure and reasonably priced, but the best products sell quickly, so arrive early.
For seafood lovers, the Koki Fish Market is the chief market for seafood arriving direct from villages along the Central Province coastline. Whole fish can be selected and cleaned before being packaged.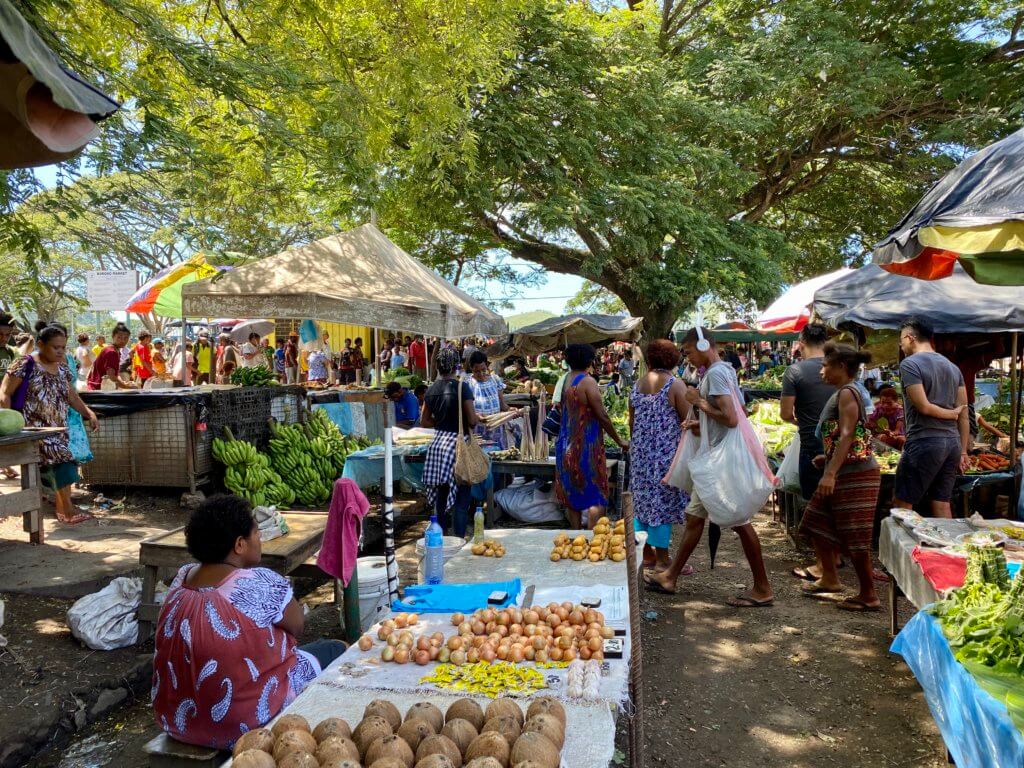 Image Source: pngpomlife.com
PNG Arts and Crafts Markets
From Papua New Guinea's diverse cultures comes an array of fantastic art and craft available all-year round. Craft markets are held every Saturday morning, alternating between the Laguna Hotel, Moresby Arts Theatre, the Holiday Inn, and the Ela Beach International Primary School.
Visitors can expect to find products such as woven cane baskets, carved wood and clay artefacts, PNG's famous woven string bags (Bilums), and local graphic art among many others. These are perfect as gifts or home décor.
Another popular event is the Pom City Markets which take place every second Saturday and Sunday of the month at the PNG National Museum and Art Gallery in Waigani. It provides a safe environment with a wide range of local products including clothing, arts and crafts, and food.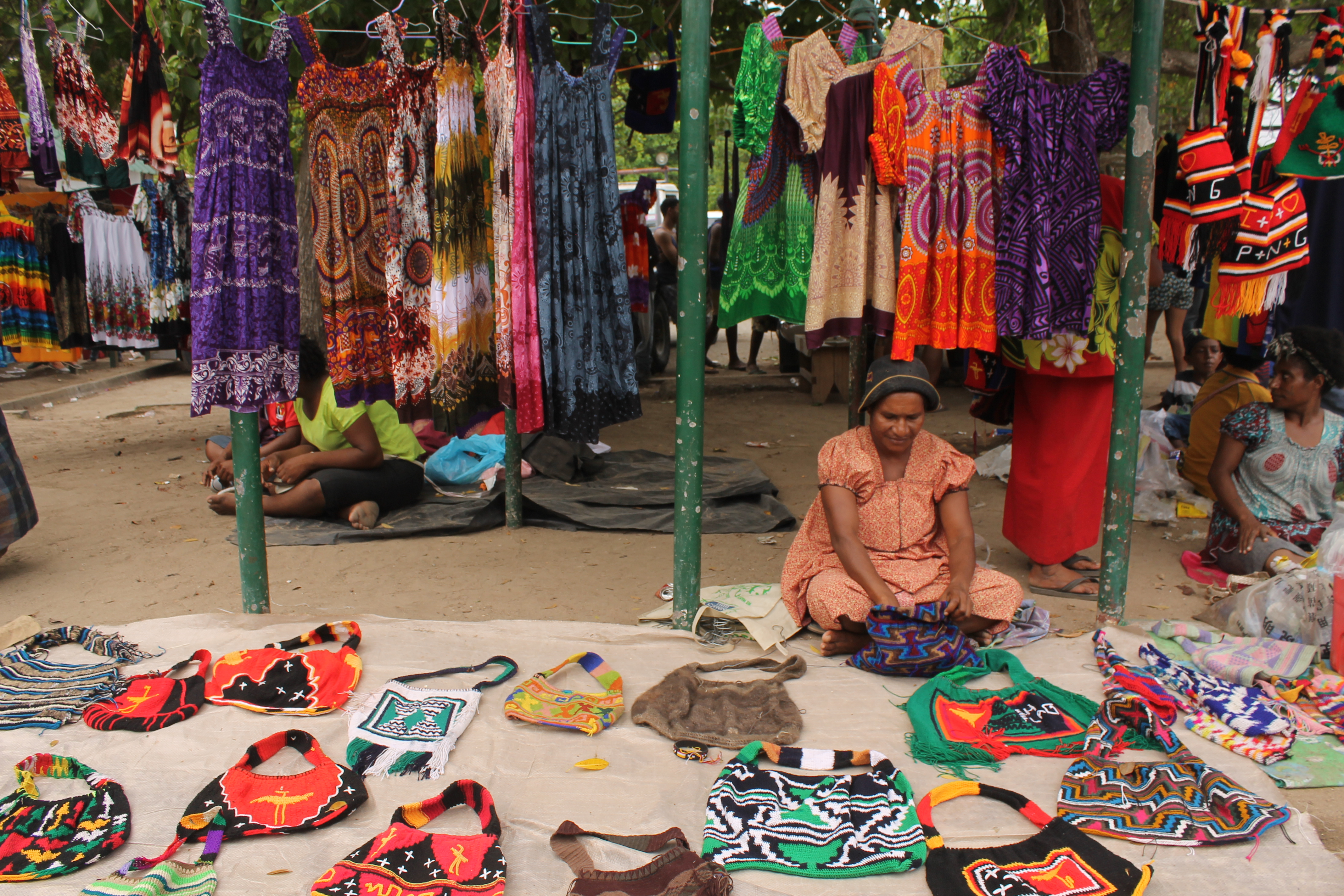 Image Source: Loop PNG
Online Shopping in Papua New Guinea
Online shopping in PNG has increased over the last few years and is now a popular option. Many businesses have an online store and social media presence. Like the rest of the world, scammers abound on social media platforms, so shop with caution.
MarketMeri.com is PNG's largest online marketplace listing classifieds under various non-food categories nationwide. Businesses and consumers can use this platform to buy and sell new and used items.