It is not easy to find ideal locations to rent or buy anywhere worldwide. If you are looking in the National Capital District you may find it overwhelming with all the choice; so many price tags, wantoks and of course the road conditions you have to consider when searching for a place. We all want our abodes to be: affordable, accessible, versatile, secure and have aesthetic appeal but aside from your own yard and house, one should always carefully consider the suburb and indeed the neighborhood before you even begin your search.
According to the 2018 PNG Real Estate Survey, most of you think that Boroko and Waigani have attractive neighbourhoods because the majority voted these two suburbs as the most sought after to live in. Today we explore reasons why Boroko is such a cool suburb to search for your home in.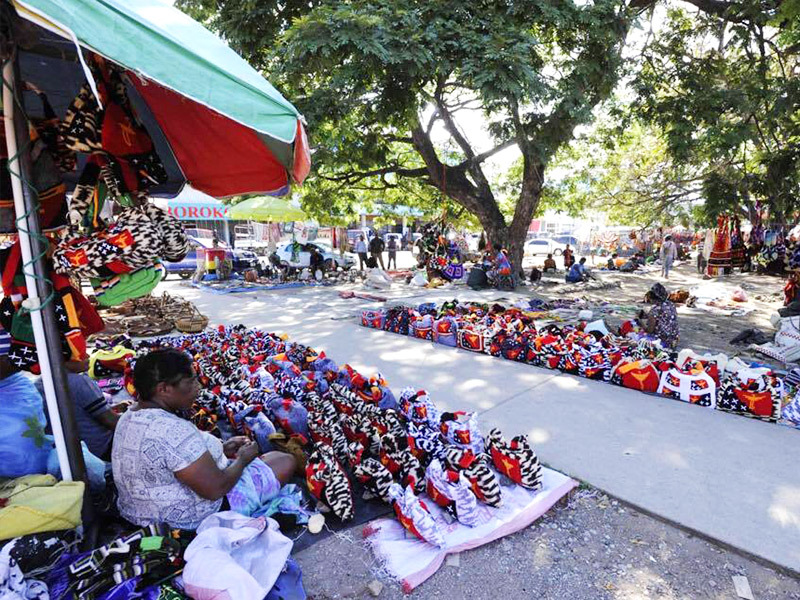 1.The happenings happen in Boroko
From the map you can already work out reason 1 for choosing Boroko. There is quick access to many sporting and recreational facilities, fact is that the National Football Stadium, the Rita Flynn Netball Centre and Bisini Parade Grounds are all located along the same road and are an easy five to ten minute walk of each other. Many national and international events are hosted along this stretch of road.
2. Affordable
Affordability is relative to your income. What you find affordable may be extremely expensive to someone else and this is one of the best things about Boroko! There is a price tag that is just right for everyone! You can find apartments as low as K800 a week to serviced townhouses at K4,000 a week.
3. Accessible
When we talk about accessibility we mean access to conveniences, access to other suburbs and also the actual driving conditions streets. Boroko can be described as the center of Pom City. From Boroko you have easy access to other suburbs, one of Pom City's main public bus stops is here, so getting to and from work or school is easier. Boroko offers a police station, a fire station, a post office, two banks, a craft market, many grocery stores; service stations; pharmacies and other health services; beauty parlours; schools and an assortment of churches. Overall the condition of the roads and the general security reputation of the suburb make it one of the most choice in the nation's capital. 
4.Versatile
Boroko is the most versatile suburbs, you can be living just a street away from your place of work and perhaps a block away from your soccer or netball club's training ground with the grocery store two blocks away. You will find large four bedrooms houses to bedsitters, you will find daycares, primary schools, high schools and tertiary institutions in Boroko. Various faiths are located in this neighbourhood and there are just as many clubs and betting shops. Residential and commercial property, industrial and sporting facilities - Boroko has more packed in this little suburb compared to any other in the nation's capital.
5.Secure
Security is one factor that many Papua New Guineans consider seriously when deciding where to live, this is one reason why many people prefer this suburb to live in. Considering the human traffic and the 'thousands pulling' events that happen in Boroko, it is a pretty quiet neighbourhood to live in. The police station located in this suburb also help with maintaining the law and order in this suburb.
6. Aesthetic appeal
Boroko is built on what used to be swampland in the 1930s, this means that it is a pretty level suburb and makes for good gardens if you have the time. Boroko is surrounded by rolling hills, many streets are lined by white frangipani and orange ixora plants that remind you - in case you forget that you are in heart of the tropics.
7.The freshest, organic food at affordable prices
Boroko has one of Pom City's three functioning fresh food markets located in it. Boroko market is located opposite the National Football Stadium with a huge variety of fresh fruit, vegetables, poultry and at times depending on the seas you can find some seafood here. Everything sold here is organically grown, by buying here you are supporting the local SME sector and the bonus is you will find prices are cheaper than supermarkets.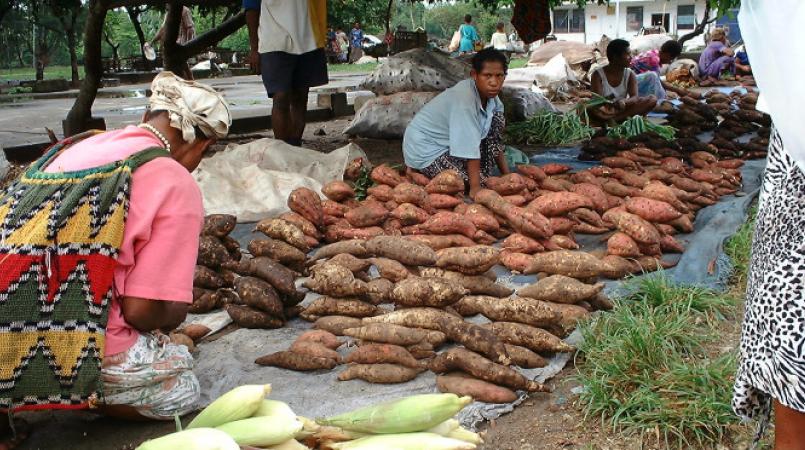 Boroko Market |Source: Loop PNG
8.The best 'Kalsa' spot
From early June to late September various provincial days or 'kalsa days'; and pre-independence celebrations happen weekly in Pom City. No other province sees as colourful or as dedicated a show of cultural pride as NCD, where the cooking pot has at least one of all the 800 cultural ingredients in it. During this period people living in other suburbs have to either send word to back home for someone to bring an item or two for 'bilas' or go searching from market to market for their 'bilas'. Boroko residents however can relax and take a casual stroll down to the craft market that happens every Monday to Saturday, from 9am until 4pm.
These factors make Boroko one of two of the most sought after suburbs to live in Port Moresby. If you would like to see what is available for sale or rent in Boroko you can click Here. Remember you can refine your search to Buy or Rent, you can define the Property Type your are looking for and you can search for a particular price range by clicking and entering the relevant data on the tabs.
For more information you can Subscribe to our Newsletter to receive news and updates about new developments, land titles news, insurance information, real estate & housing demand trends and other information for developers or home buyers.
*bilas = traditional decoration or attire depending on the context you use the word
*kalsa = culture