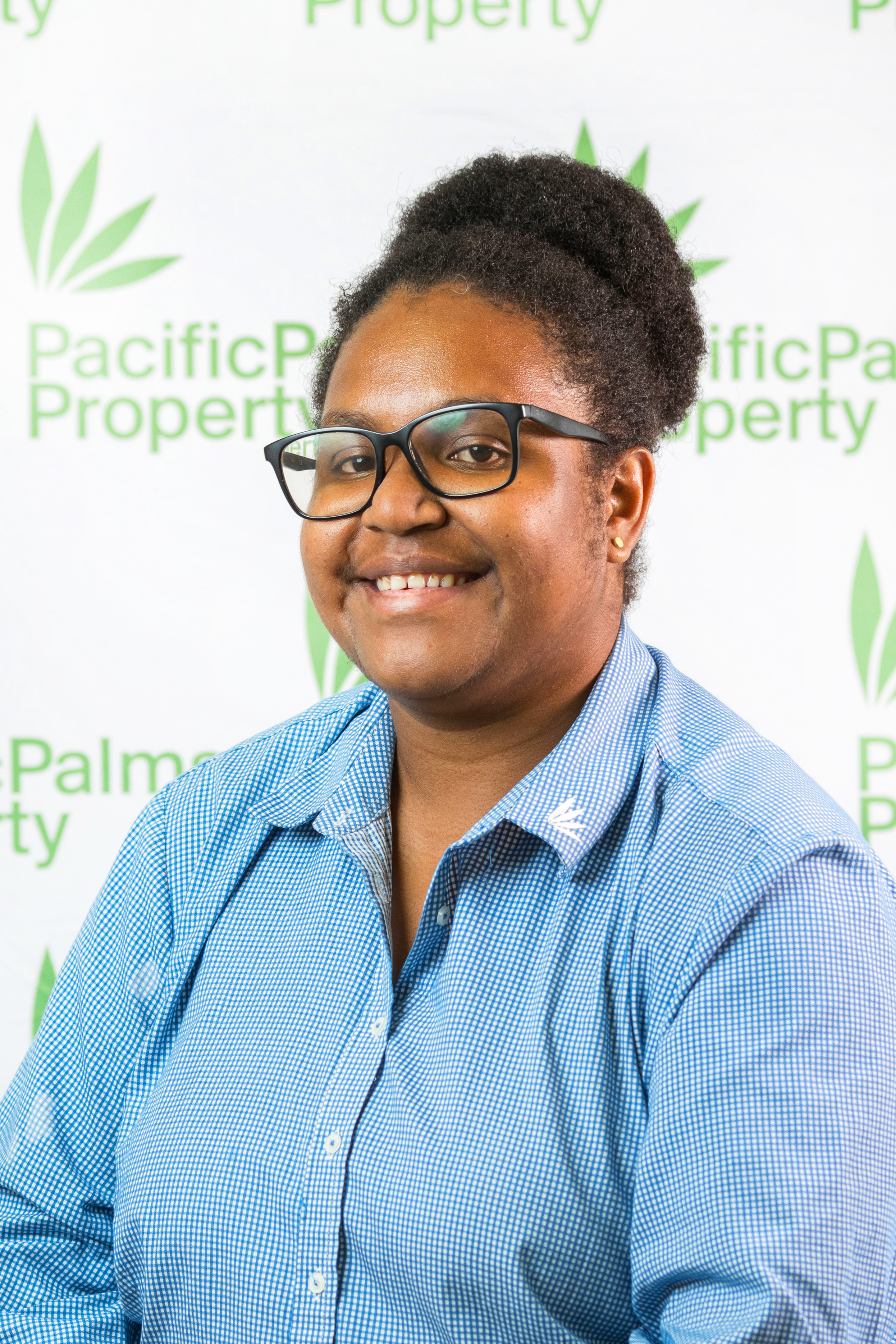 Skye Gegeyo
Leasing Supervisor
Skye Gegeyo started her career with PacificPalms Property in July 2021 as the Leasing Supervisor. She comes from a mixed parentage of Oro and East Sepik Province in Papua New Guinea.
In 2015 she completed her studies in Law at the University of Papua New Guinea where she graduated with her Bachelors of Law Degree (LLB). She got further training at the Legal Training Institute where she then graduated and got admitted to the National and Supreme Court Bar as a Lawyer.
Skye is someone that likes to take on challenges, and that is evident by having to manage and supervise contract negotiations to contract executions.
Skye enjoys her job as she is able to mentor and train the team that she works with.
Need help?