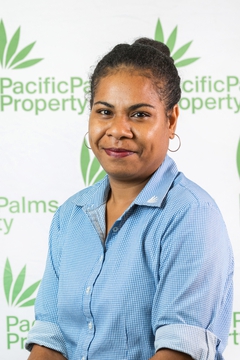 Renessa Morauta
Contracts / Leasing Admin Officer
Prior to joining Pacific Palms Property, Renessa had the opportunity to experience working with the various Steamships Divisions.
Renessa began her career with Steamships in 2015 with JV Stevedoring as a Filing Clerk with the HR/Payroll Department. She then worked with East West Transport before progressing on with her career as the Legal Secretary at Steamships Legal Department.
With the experience gained while working with the Legal Department of Steamships has equipped her to take on the role of Contract/Leasing Admin Officer with Pacific Palms Property.
Renessa feels blessed and privileged working with Pacific Palms Property.
Need help?