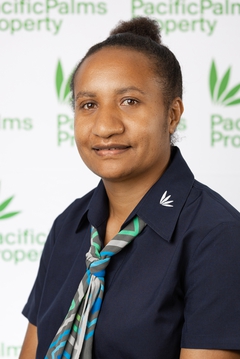 Pauline Korowa
Property Support Officer
Pauline hails from Mt. Hagen in the Western Highlands Province.
She joined Pacific Palms Property in August 2021 as a Property Support Officer. Prior to her current role with Pacific Palms Property, she had worked in various roles with Coral Sea Hotels.
Pauline always has a can-do attitude and in her current role she enjoys working on new projects, providing reports, as well as organizing and planning events.
Need help?