PNGs leading Real Estate portal has announced the 2023 Hausples Real Estate Expo will back on Friday and Saturday, September 29 and 30, at the renowed Sir John Guise Indoor Complex
Hausples.com.pg has announced the 2023 Hausples Real Estate Expo will be back on Friday & Saturday 29th & 30th September at the renowned Sir John Guise Indoor Complex.

Held since 2017, the Hausples Expo has made a name for attracting a large crowd of qualified buyers and renters who can quickly resolve their property needs. Attendees are invited to participate in the 2 day event where they will be able to engage with real estate agencies, discover new properties for sale and rent available in the country, discuss financing, insurance and valuation services; meet builders, developers, suppliers and much more.

What is it?
The ultimate solution for people seeking swift resolution to their property needs, all within an incredible 2-day window!

Unlock opportunities as a property seeker, where you can connect face-to-face with every key player in the home-buying or rental journey. Whether you're on the hunt for your dream property or looking for financing options, from envisioning renovations to securing professional valuations, our Real Estate Expo is your gateway to conquering the property market like never before.
When & Where?
Location:
Sir John Guise Indoor Complex
Dates:
Friday and Saturday 29 & 30 September from 9 am to 4pm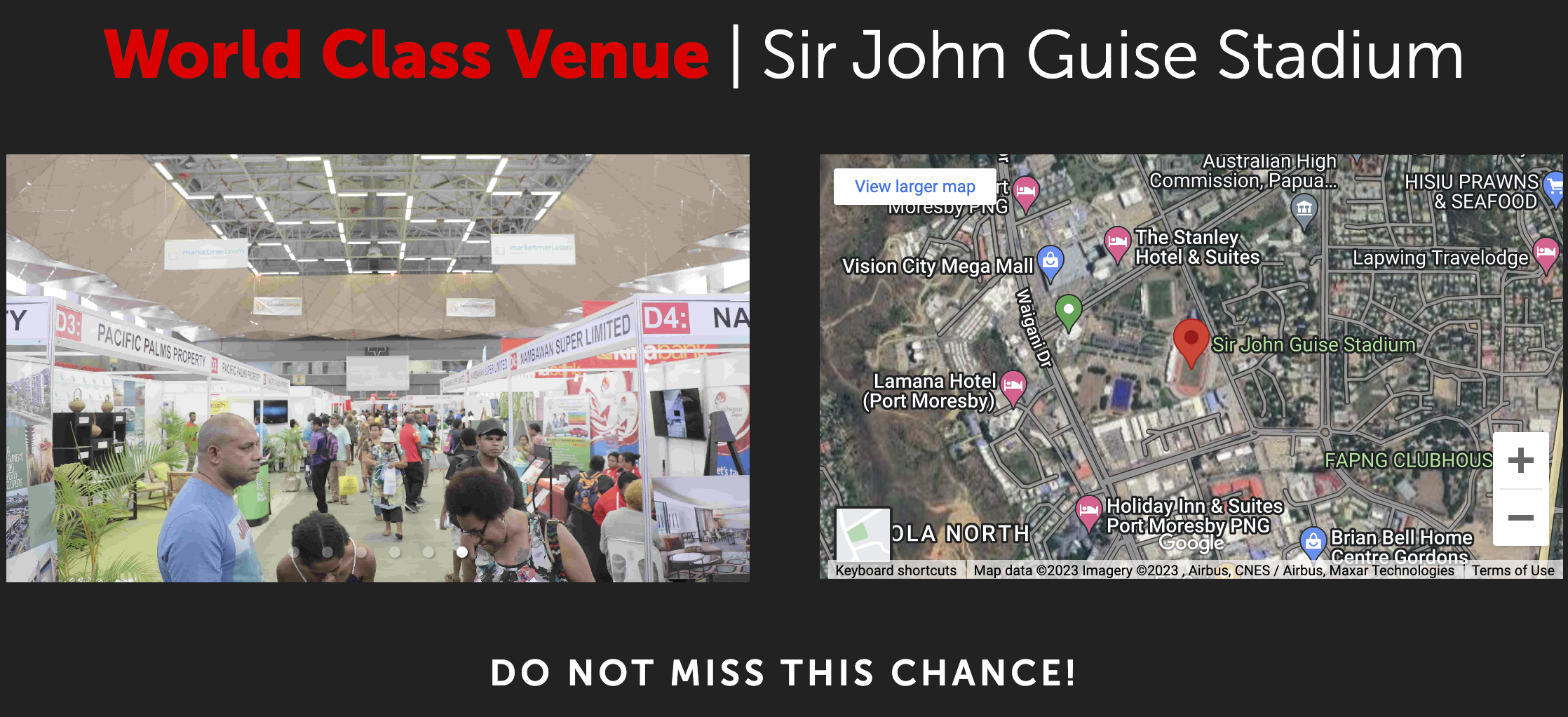 What's new in the 2023 Hausples
Real Estate Expo
?
With economic growth recovering from its lowest point in 2020, the Hausples Real Estate Expo 2023 represents a unique opportunity for serious property seekers to lock in a deal and for aspiring property owners to get a better sense and feel of the market, but it also represents an immense business and networking opportunity for established and emerging companies to engage with a quality audience.


WHAT WE'RE BRINGING BACK:

Seminar area
Get access to valuable information! Listen to industry leaders speak about current matters and what they predict is coming—new developments, projects, and more!

Kids corner/bouncy castle & Outdoor food stalls
Bring the kids along for the 2023 expo! Hausples has free babysitting and a bouncy castle for the kids to enjoy while you take a walk through our showroom. Also find a quick bite from one of the outdoor food stalls ready to get you fueled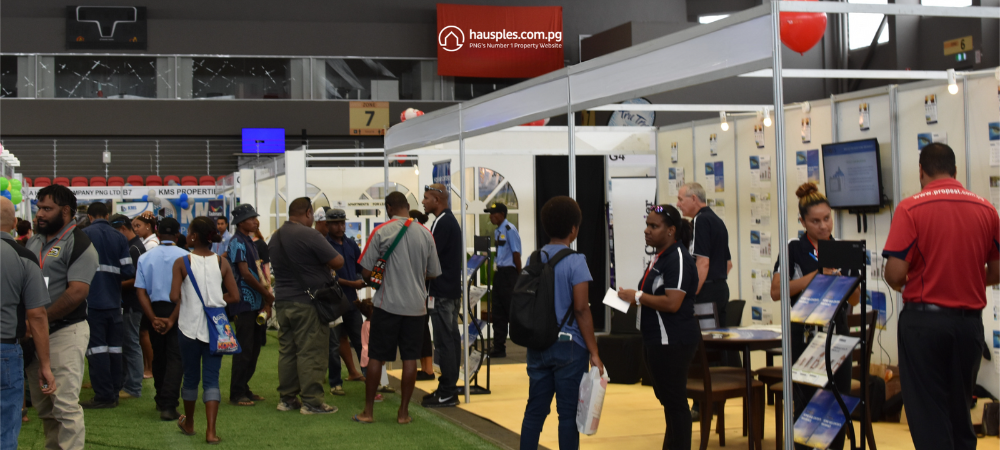 Want to

exhibit

your project and become a

sponsor?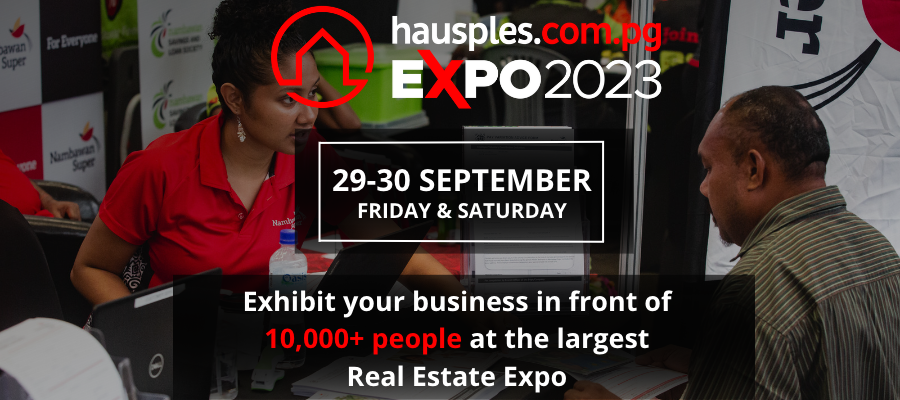 In 2022, more than 10,000 people attended Hausples.com.pg events, solidifying the company's status as the leading real estate provider in Papua New Guinea. Book your place right away if you want to boost your sales and sell directly to neighbourhood investors, first-time buyers, and those seeking for property. Increase your exposure, meet all the buyers in one spot, and close the largest purchases of the year.
Before all the available spots are taken, register to sponsor or exhibit at the Real Estate Expo!
(These events are quickly sold out!)